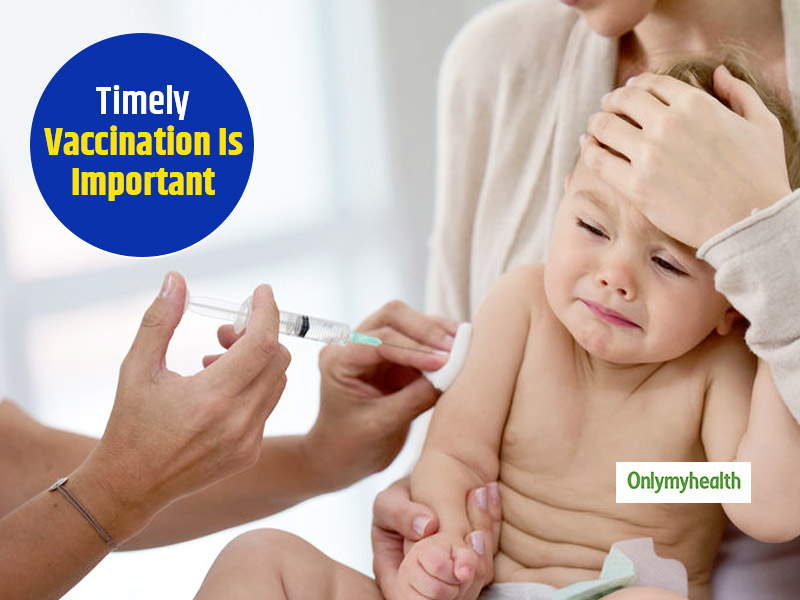 If you are a parent or you are going to be a parent soon, you should know the importance of timely vaccination in kids. It is one of the crucial steps in ensuring the health and safety of your child. Vaccination for different common diseases is given in the early years to immunize the baby and prevent them from getting ill. During the pandemic, a lot of people couldn't take their kids for vaccination. As per Dr. Santosh Kumar, Consultant Neonatologist & Paediatrician, Motherhood Hospitals, Banashankari, Bangalore, delayed vaccination leaves a strong impact on the well-being of the baby. It is important to get them vaccinated timely. This article is focused on why delaying vaccination is not safe and its impact.
Why is vaccination important?
Vaccines are an important factor in determining the overall health of an individual as it ensures that one is healthy and safe. They are scheduled to provide immunity at the right age to a child and offer protection to the people around them. It acts as a protective shield and helps keep known ailments or diseases under check. The early years, especially the first five years of life are very important for building an individual's health. Immunisation is the easiest and most effective way of safeguarding children from serious diseases.
Considering the lockdown and pandemic, while parents could delay the doses of vaccinations but of course, primary vaccinations given to infants/newborns cannot be avoided at any cost. Therefore, all important vaccinations mentioned by the Indian Academy of Pediatrics(IAP) and in the schedule must be given especially to new-born babies. The primary vaccinations within the first four months after birth are extremely important. These are DPT, HIB, Polio, Hepatitis B, pneumococcal and rotavirus vaccines, usually given at 6, 10 and 14 weeks after birth.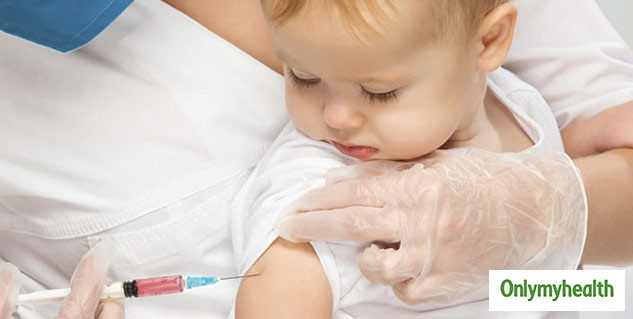 What are the risks of missed vaccinations?
Missed vaccinations can expose a child to the risk of contracting the diseases the vaccine was meant to protect against. During a recommended age, a vaccine is considered late if received after 30 days. Infants can be exposed to vaccine-preventable diseases from just about anyone, including their parents, siblings, and visitors, to people at the play area. The timeliness in the administration of recommended vaccines is evaluated through determining vaccine delays and about two-thirds of children in India do not receive their vaccinations on time, thus protracting their vulnerability to diseases and contributing to an untimely death, according to researchers at the University of Michigan.
Also Read: Know The Importance Of Routine Vaccination By Pulmonologist Avi Kumar
The Complications
Vaccines preventable diseases range from mild to severe to life-threatening. Some of these even have the potential to cause large outbreaks. Measles, for example, has been sought as highly contagious and can spread rapidly in people who are not immune. A delay in vaccination should be avoided at all costs. If parents are running behind their schedule, it results in weakened immunity of their child until they are caught up, thus making him or her more susceptible to these infections for longer periods.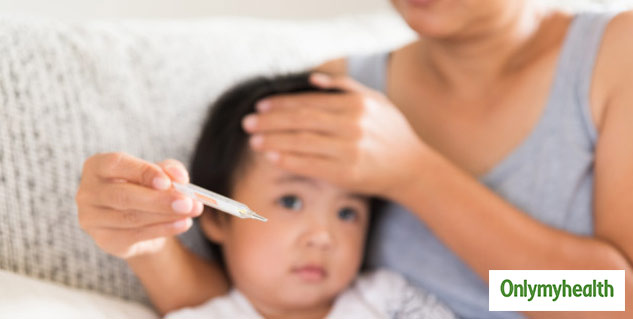 The Indian Government as well as the World Health Organization (WHO) has continually emphasized the importance of childhood vaccines. They are recommended for infants, children, teenagers as well as adults. Children less than five years are especially susceptible as their immune systems have not built up the necessary defenses to fight against infections. Thus, there is a recommended schedule created to protect infants and young children in the early stages of life, when they are most susceptible to infections and diseases.
Keeping Track of Immunizations
Every year, 26 million children are born in India which is by far the greatest number of any country in the world, thus adding to the number of new children who need vaccination, while the older ones remain under or unvaccinated because of a variety of reasons.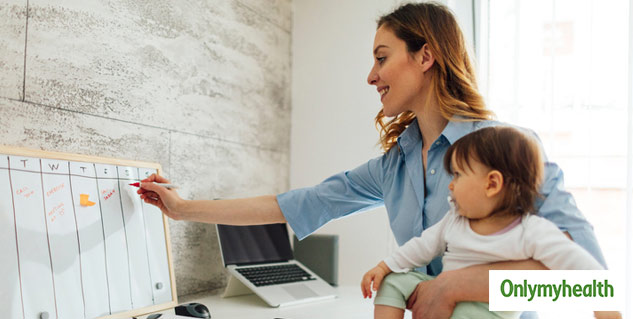 To handle the current scenario of delayed vaccination effectively, parents who do not feel comfortable visiting the hospitals for vaccination and have the leisure of availing home vaccination services that are available in their cities must do so.
If families wait for long enough to get their children immunized, they could be exposed to serious illness, thus not giving enough time for the vaccine to work. The recommended immunizing schedule has been thoroughly researched and is safe. Interventions like awareness building and follow-up with parents are some of the factors that will be the key to making timely vaccinations in India a possibility. This will have a major impact on the global status of childhood vaccinations and public health. Having said that, it's important to administer the required doses as soon as it is feasible.
Also Read: Are Vaccines Safe? Here Are Some Historical Vaccine Side Effects
Importance of missed or low vaccination
Though we may have made progress by leaps and bounds yet infectious diseases do contribute to significant numbers of infant mortality rates in India. Unfortunately, almost 1 million children die before completing their 5th birthday and around 1/4th of cases/deaths are due to diarrhoea and pneumonia. All the above factors are related to the lack of immunization. Unfortunately, due to the pandemic, many vaccination programmes have suffered and this can really hamper the well-being of children. Children who are not covered by vaccination are exposed to diseases more quickly as against the herd immunity that protects them when there is 85%. In fact, a few diseases like measles are highly contagious. With Measles is an attack rate of 12 against the 1.4 to 5.7 for COVID-19.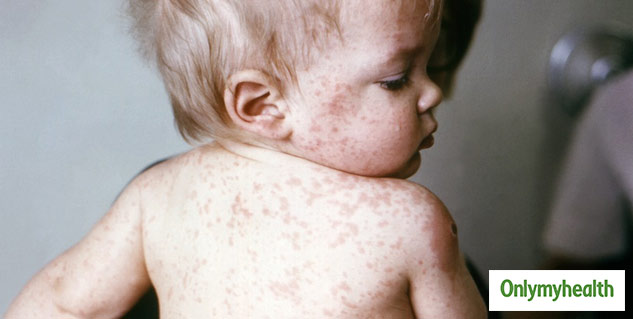 5 Vaccines That Are A Must for Every Child
Now that you have learned about the importance of vaccination and the impact of missed vaccines, let us tell you the five most-important vaccines that you shouldn't miss getting your child.
BCG or the Bacillus Calmette Guerin Vaccine
It is a mandatory vaccine for tuberculosis which is a threatening disease for babies. Those who don't get vaccinated for BCG are at a greater risk of suffering from tuberculosis. But another thing to note is that the effects of this vaccine last for only 15-20 years and therefore, preventive measures must be taken.
Also Read: Why Immunization Is A Lifesaver For Not Just Infants But Older Adults Too?
DPT Vaccine for Diphtheria, Pertussis and Tetanus
This is a popular triple antigen vaccine as it boosts immunity to protect against three deadly diseases. Several doses of this vaccine are given at different intervals to protect the baby.
Oral Polio Vaccine
This is one of the most critical vaccines in the country. Several camps are also organized regularly to administer polio drops in children. This ensures their safety against polio which causes lifetime paralysis. This vaccine is a must for newborns and parents should get them to pulse polio drops whenever healthcare workers visit them for extra precaution.
Hepatitis B Vaccine
Hepatitis is a virus that attacks the liver. Thus, the hepatitis B vaccine is a must for babies. It is also important as if the mother has hepatitis virus, it may transmit to the baby and thus the vaccine is given right after birth. If the mother tests negative, the vaccine is given after a few weeks.
MMR Vaccine for Mumps, Measles and Rubella
This vaccine is also counted as compulsory to provide protection against measles, mumps and Rubella.
Conclusion
It is very important to vaccinate children on time. It helps in complete protection against serious diseases. According to doctors, one month delay can be considered but not more than that. Also, missed vaccination is equally dangerous. Thus, never delay vaccination in kids.
Read More Articles in Children's Health