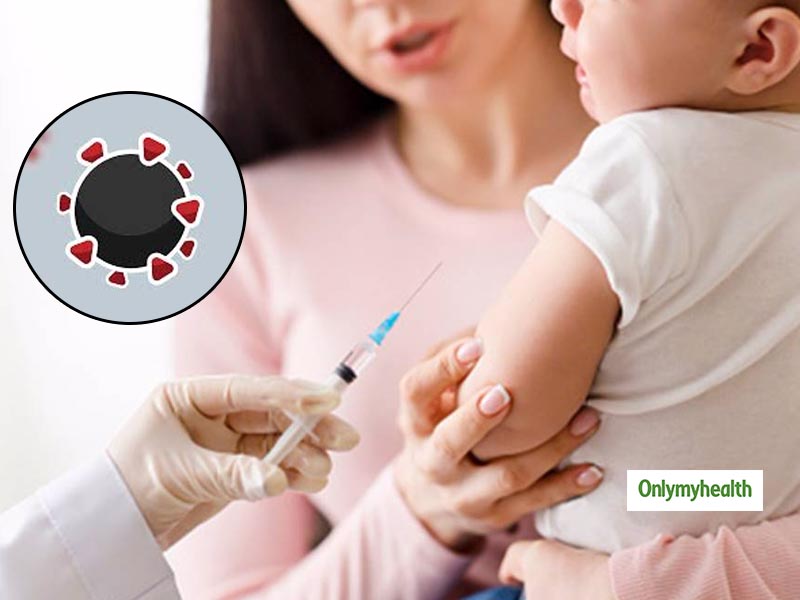 Coronavirus is a public matter of concern in India. Like many other services, the immunization services have also been hit owing to the lockdown. However, postponing your child's immunization due to COVID exposure risk is not a good idea. Hence, try to get him/her vaccinated at the right time, according to the immunization schedule. Read on to know more about how to carry out the safe vaccination of your children. COVID-19 belong to a large family of viruses that may lead to respiratory illnesses, ranging from the severe diseases to common cold such as (MERS-CoV) Middle East Respiratory Syndrome and (SARS-CoV) Severe Acute Respiratory Syndrome. Earlier this year, a new strain of COVID-19 was discovered, which has not been previously identified in human beings, also known as COVID-19 (nCov). Coronavirus is a virus that causes respiratory disease, and in severe cases, it can lead to pneumonia. In the wake of COVID-19, Prime Minister Narendra Modi has imposed a nationwide lockdown to slow the spread of the coronavirus. Thus, many things have come to a standstill owing to the lockdown.
Also Read: Jaundice Care: Here's What Causes Jaundice In Newborn Babies
The importance of immunization
Immunization services should not be postponed during this period. Yes, you have heard us here! Though the delay in vaccination due to the lockdown was unavoidable, one must not skip it. This is so because children have a higher chance of contracting infections as their immune system is not fully developed.
World health organization (WHO) recently emphasized the importance of immunization during this COVID pandemic. It has been estimated that around eight crore children globally are at increased risk of contracting severe life-threatening infections such as measles, diphtheria and even polio if there are not immunized as per routine schedule.
Here, immunization plays a vital role in the life of the child by safeguarding him/her against infections. It is the need of the hour to administer vaccines as per your infants, toddlers, and even pre-schoolers have been scheduled. Immunization at the right time has helped the country to fight against infectious diseases like polio, measles, rubella, and smallpox.
Though, delay in vaccination can be tackled. But, do not entirely forget to administer it to the child as it may have repercussions. Parents also fear that not immunizing children on time can invite other infectious diseases as well.
This is how you can administer safe vaccination to your children during this pandemic
Try to get your child vaccinated at the maternity hospitals/paediatrician clinics that have not been designated as dedicated COVID centres, and tend to carry out immunization and even deliveries.
Pre-book your appointment with the doctor and get to know about the dos and don'ts of the immunization.
Wear masks and enter the hospital, and also don't forget to sanitize your hands.
Avoid touching any surfaces in the hospital or clinic and wear gloves as well.
Ensure that the hospital staff is wearing Personal Protective Gear (PPE)
Maintain social distancing in the hospital or the clinic.
Make sure the bedsheets, where your child will lay down, are clean and disinfected from time to time.
Once you leave the hospital, sanitize your child, and your hands.
Plan the next visit in advance and discuss the vaccine with your paediatrician.
(SOURCE: https://www.who.int/news-room/detail/22-05-2020-at-least-80-million-children-under-one-at-risk-of-diseases-such-as-diphtheria-measles-and-polio-as-covid-19-disrupts-routine-vaccination-efforts-warn-gavi-who-and-unicef)
(Medically Reviewed By Dr Suresh Birajdar, Consultant Paediatrician & Neonatologist, Motherhood Hospital, Kharghar, Mumbai)