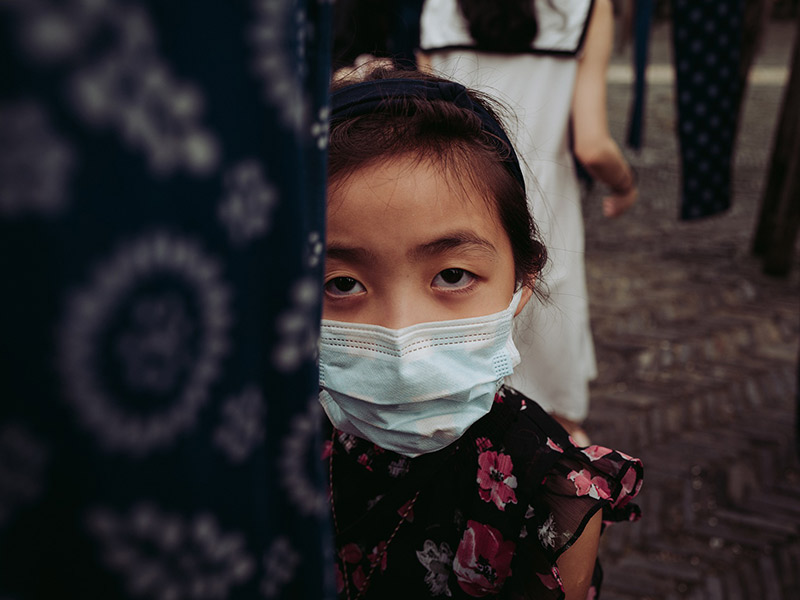 Unlike the first and second waves of COVID-19, the third might affect children as severely as adults as an expert panel has asked for ramping up of paediatrics facilities across the country. In a report submitted to the Prime Minister's Office (PMO), an expert panel constituted by the Home Ministry (MHA) has said that the third COVID wave can hit India in September-October with its peak anticipated in October. It noted that the paediatric facilities in the country are short for a scenario where a large number of kids get infected by the novel coronavirus.
According to Dr Sujatha Thyagarajan, Consultant – Paediatrics at Aster RV Hospital, although the novel coronavirus (SARS-CoV-2) can infect kids, they don't display symptoms as severe as adults and some might show no symptoms at all. However, they can be the "innocent carriers" of the virus and can infect other kids and adults. In some rare cases, they can develop MIS-C (Multi-system inflammatory syndrome), which can cause inflammation throughout the body. It can be potentially dangerous and can even lead to mortality. Hence, the role of parents and guardians will be extremely crucial during the third wave. Here's a guide for them on how COVID-19 affects kids, including newborns and what they can do to protect their kids.
Can Children Get COVID-19?
Yes, they can get infected by the novel coronavirus, which causes the disease COVID-19. Not only this, they can be virus carriers and spread it to others, according to Dr Thyagarajan. Especially vulnerable are children with co-morbidities, as their compromised immune system can make them susceptible to develop severe illnesses and in rare cases, fatalities have occurred. Hence, it is crucial to take preventive measures.
Can A Newborn Get Infected By COVID-19?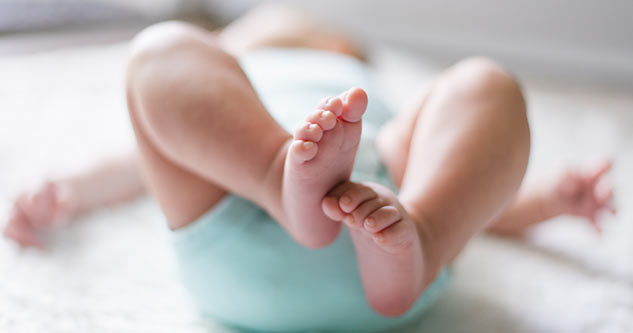 (Photo Credit: Unsplash)
In the rarest of rare cases, it is believed that it was possible that mothers passed on the virus to the kids. Newborns can get infected as soon as they are born. Although severe cases did occur, in most cases newborns who tested positive for COVID-19 displayed mild symptoms or no symptoms at all and recovered.
Symptoms Of COVID-19 Among Children
Children who test positive for COVID-19 display a varying range of symptoms. While some show no symptoms at all, some show mild to moderate symptoms while others show severe to extreme symptoms. Common symptoms include:
Fever
Cough, cold and sore throat
Shortness of Breath
Headaches and Muscle Soreness
Digestive Symptoms – vomiting, loose stools and abdominal pain
Fits
More vulnerable are children with underlying health issues, which include obesity, lung disease, heart disease, renal disease, blood disorders, or a compromised immune system, Dr Thyagarajan said.
Should You Consult A Doctor?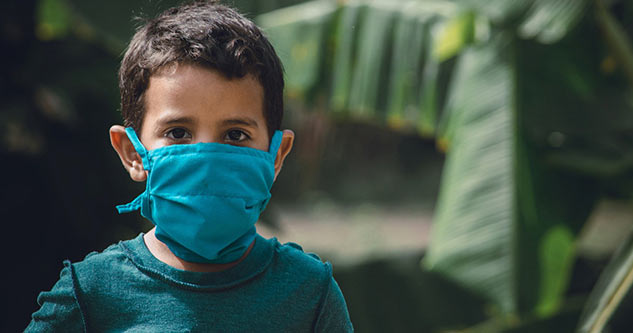 (Photo Credit: Pixabay)
Majority of children who test positive for COVID-19 display moderate symptoms or no symptoms at all. In such a case, you don't need to take your kid to a doctor. However, if your child has severe symptoms, contact a physician. The doctor can give you advice on what symptoms you should look out for and also regarding treatment options at home. Also, at some places you might need a referral to get your child tested for COVID-19.
You should take your child to a doctor if he/she displays any of these symptoms:
The child appears extremely sick.
He/she develops a rash.
His/her symptoms improve but again deteriorate.
After recovering from COVID-19, your child develops inflammatory symptoms such as rash, fever or bloodshot eyes.
Preventive Measures Against COVID-19 In Kids
Keeping distance from those who are or might be infected with COVID-19 is the biggest preventive measure against COVID-19. Other measures include:
Educate your kids about social distancing because the more people they'll come in contact with, the more vulnerable they will be to contract the novel coronavirus.
Make sure that your child as well as adults wear masks when out in public, especially in those places where social distancing is difficult.
Washing hands is a crucial preventive measure against COVID-19. Children should wash hands after going to the toilet, sneezing, coughing, or blowing their nose, before eating (even snacks), and shortly after coming indoors from the outside, according to Dr Thyagarajan.
One of the recommendations of the Home Ministry's expert panel is to prioritise vaccination for kids, especially those with co-morbidity and/or disability. However, this isn't expected anytime soon. Until then, it is crucial to take precaution. Also, positively educate your kid about COVID-19 and they can protect themselves from the virus.
(With inputs from Dr Sujatha Thyagarajan, Consultant – Paediatrics at Aster RV Hospital)
Read more articles on Children's Health
Photo Credit: Pixabay