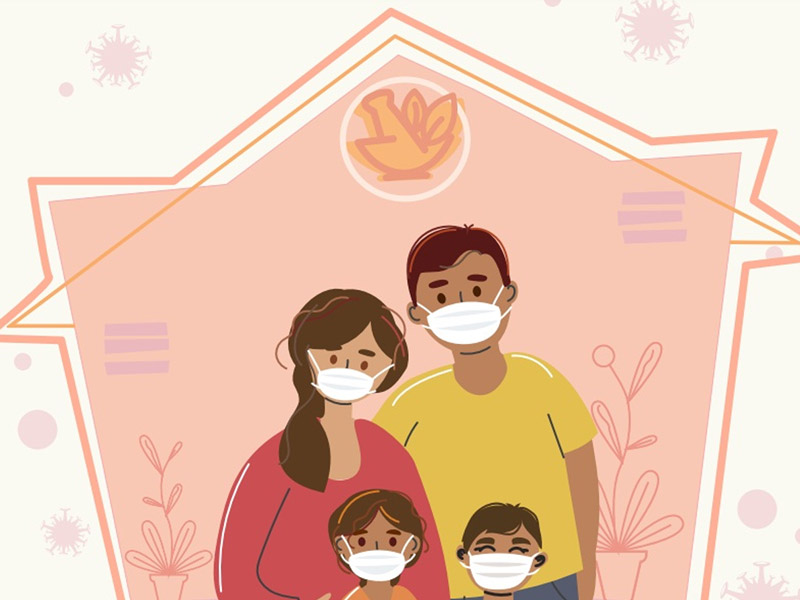 Experts have been warning about children being at high risk in the looming third wave of Coronavirus pandemic. While many of them have suggested that kids could be more susceptible to the deadly virus than adults in the third wave, Indian Academy of Pediatrics (IAP) has refused to buy the theory. The country's largest and representative association of pediatricians with 32,000 members has maintained that children are as susceptible as adults and older individuals to develop infection but not severe disease. Further, it is highly unlikely that the third wave will predominantly or exclusively affect children.
Also Read: Post Covid Syndrome In Children On Rise Post Second Wave. Know The Symptoms By Paediatrician
Given the trajectory and target group of the virus in recent months, it is difficult to predict its course but it certainly makes sense to remain well-prepared. The Ministry of Ayurveda, Yoga, Naturopathy, Unani, Siddha and Homoeopathy (AYUSH) has listed out possible symptoms of Covid-19 in children, measures to prevent it and supplementary treatment ahead of the possible third wave. The guidelines must be treated as supplement to COVID-19 appropriate behavior and precautionary measures and it should not be taken as its substitute.
Covid-19 In Children: Who Are At Risk?
Covid-19 infection is generally mild in children but kids with history of medical co-morbidity like obesity, type-1 diabetes, chronic cardiopulmonary disease, or in immune-comprised position may be at higher risk.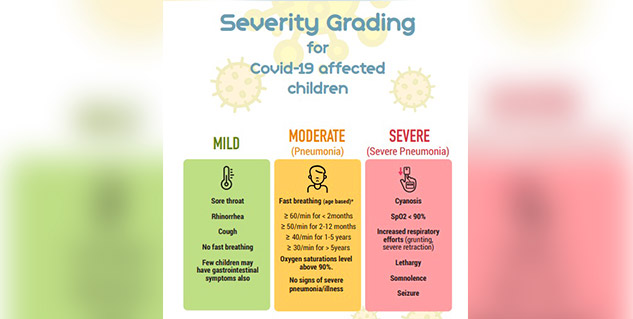 Covid-19 In Children: Know The Symptoms
In its detailed advisory, Ministry of Ayush has suggested people to watch out for certain symptoms which could be of Covid-19 infection and consult the doctor in case of any one of them being present in the children. The possible symptoms of the virus include fever lasting beyond 4-5 days, reduced oral intake by children, oxygen saturation falling below 95%, poor urine output and child becoming lethargic.
Also Read: COVID-19 May Raise The Risk Of Type-1 Diabetes In Children: Study
Here are the symptoms of Covid-19 in children that parents should be careful about:
Fever lasting beyond 4 or 5 days
Decreased oral intake by child
Child becoming lethargic
Increasing respiratory rate
Oxygen saturation dropping below 95% (ensure proper recording by a standard oximeter with good displayed waves).
Diarrhoea/vomiting/pain in abdomen/
Red eyes/rash over body
Irritability, unconsciousness
Poor urine output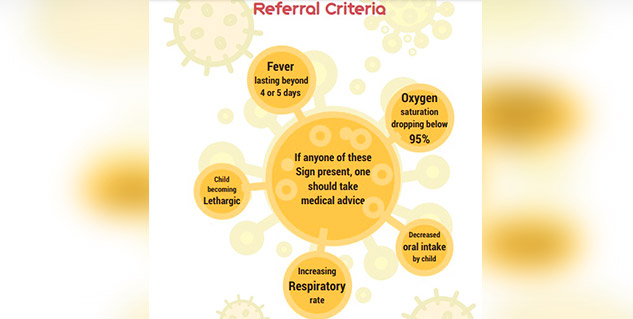 Covid-19 In Children: Prevention & Control
The guidelines noted that prophylaxes or preventive healthcare is the best approach to save children from this deadly virus. In various studies conducted so far, few Ayurveda medicines including of other systems of AYUSH have shown their efficacy in this regard.
Here are the preventive measures and suggested changes in a child's daily routine that can be considered by parents.
Give them lukewarm water to drink according to their capacity.
Dental hygiene through proper brushing at morning and at night is most important for children above 2 years old
For children above 5 years, Gandusha (Oil Pulling) should be practiced daily with one teaspoon of coconut or sesame oil after that warm water rinse should be performed
Kavala Graha (Gargle) should be performed with warm water added with a pinch of salt and turmeric or Yashtimadhu and Triphala or Shuddha Tankana or Madhoodaka. (For children above 5 years or when the child is able to perform).
Abhyanga (Oil massage): massage with plain sesame, coconut, mustard oil etc. should be performed in children followed by warm water bath.
Nasya (nasal application of oil): Plain oil (Coconut or Sesame) or Medicated oil (Anu Taila) or GoGhrita (Cow Ghee) should be applied in each nostrils of children below 6 years by the parents through their clean little finger/sterile earbud.
Above 6 years, nasal instillation (Pratimarsha Nasya) is recommended in dose of 1-2 drops in both nostrils, daily once.
Physical Activities
Children fall under most vulnerable group of the population and it is important to plan various preventive and management strategies in children. It is important to keep their immunity strong during the pandemic
According to Ayush guidelines, a child needs to be physically and mentally agile to fight the disease and for that Yoga and Meditation and other exercises are recommended.
Yogasana
Pranayama
Meditation
Other exercises as per the child's capacities should be encouraged
A child's diet should be well-balanced and he/she must get sufficient sleep time in order to be healthy.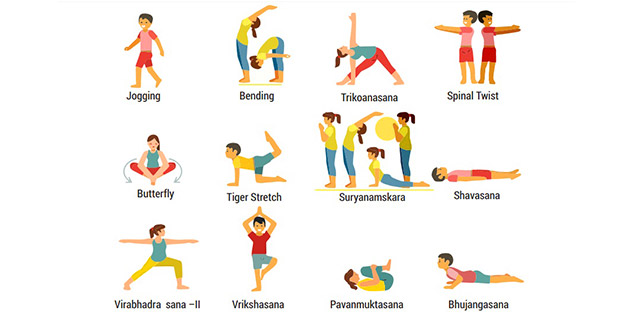 Diet
A child should eat easily digestible, fresh and warm and balanced diet in the suitable amount according to the appetite or digestive power.
Sleep
To get adequate sleep, child should be encouraged to go to sleep early at night. Sleeping hours should be according to age.
Less than 1 year: 12 -16 Hours
1-2 years: 11-14 Hours
3-5 years: 10-13 Hours
6-12 years: 9-12 Hours
Teenagers: 8-10 Hours
Dincharya
The daily routine should involve appropriate academic, hobby, prayers and family time on a regular basis.
With the combination of right routine, diet, sleep, and all precautionary measures, the kids can be protected against the upcoming third wave which could be potentially dangerous for children.
Read More Articles On Other Diseases