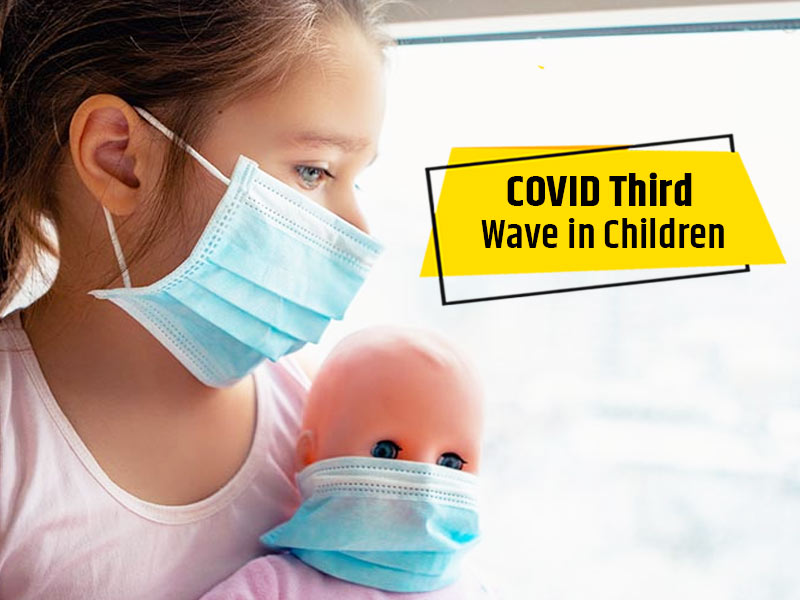 The second wave of coronavirus is affecting us badly. Not only immunocompromised people or older adults but children too are testing positive this time. Now, the worst is about to come! The third wave is speculated to come and as per experts, it would be most dangerous for children. Many cases of children in the age group 0-16 years requiring hospitalisation are being observed. This increases the need for cautiousness in parents to guard their children. The virus is mutating and therefore, the threat is constantly increasing. It is high time that we prepare for the third wave in advance so that the situation doesn't run out of our hands like it has this time.
COVID-19 and Children
As per Dr. Santosh Kumar, Consultant Neonatologist & Paediatrician, Motherhood Hospitals, Bangalore, the reason behind increasing cases of coronavirus in children is virus mutation. The double and triple mutations of coronavirus are highly contagious and can be easily carried to children. They exhibit symptoms like fever, respiratory issues, gastroenteritis problems like diarrhoea, cough & cold, etc. Apart from virus mutation, the second main cause of children getting infected is that their parents are not following the coronavirus-appropriate behaviour where they should be. They contract the virus, get infected and pass on the virus to their kids because of a lack of awareness. A lot of parents being asymptomatic don't know that they can be potential transmitters and this puts the lives of children at stake. This is why experts recommend wearing masks indoors to cut down this risk particularly if someone from the family goes out daily. In addition to this, children can pass on the virus to their grandparents since most of them do not show symptoms of covid.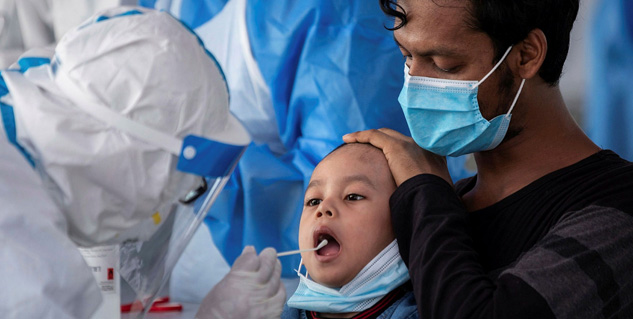 Also Read: Vaccination Can Reduce The Risk of Indoor Transmission of COVID-19 by 50%
Coronavirus in babies
There are instances where newborns and infants are getting infected and parents do not know how to tackle the situation. As per the doctor, newborn babies are vulnerable as their immune system is still developing. In order to boost their immunity and minimise the risk of coronavirus infection in them, exclusive breastfeeding is recommended. Along with this, parents must get children vaccinated at regular intervals. These help in preventing potential infections in children and also protect them from coronavirus infection.
How to protect children from coronavirus?
Here are some tips by Dr. Santosh Kumar that can help in minimising the risk of infections in kids and also keep them safe from the third wave of covid-19.
Hand hygiene is a must: Teach your kids to wash hands frequently with soap in the right manner. Since they touch anything and everything without thinking, they carry germs and viruses on their hands easily. Thus, washing hands clears the risk of infection at the initial level only.
Wear mask indoors and outdoors: Even if the adults in the house have got vaccinated, then also everyone in the family must wear masks. Antibodies are formed in the body 2-3 weeks after vaccination. Till then, masking prevents transmission.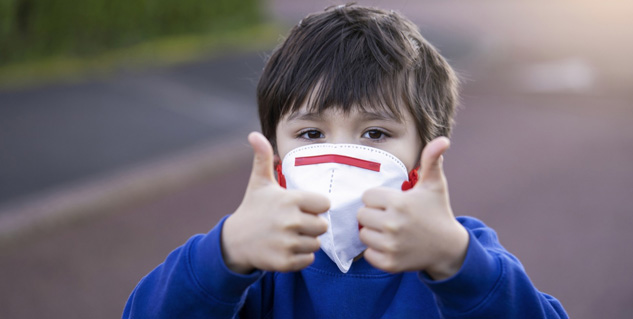 Use a tissue while sneezing and coughing and discard it immediately.
Follow physical distancing even inside the house. Talk to each other with distance and when sitting close together, always wear a mask.
If the child is showing symptoms such as cold, cough, fever, breathing discomfort, etc. talk to a doctor immediately and isolate the child.
Do not touch surfaces that are common in the house. You might share germs with each other.
Get scheduled vaccinations done on time. Do not delay them and if you happen to miss one, consult with your doctor.
"Following Covid appropriate behaviour and religiously sticking to the precautions can eliminate chances of infection among kids. In case of any covid like symptoms, it is advisable for parents to consult an experienced paediatrician without any delay and must avoid self-medication, concludes Dr. Santosh.
Read More Articles in Children's Health