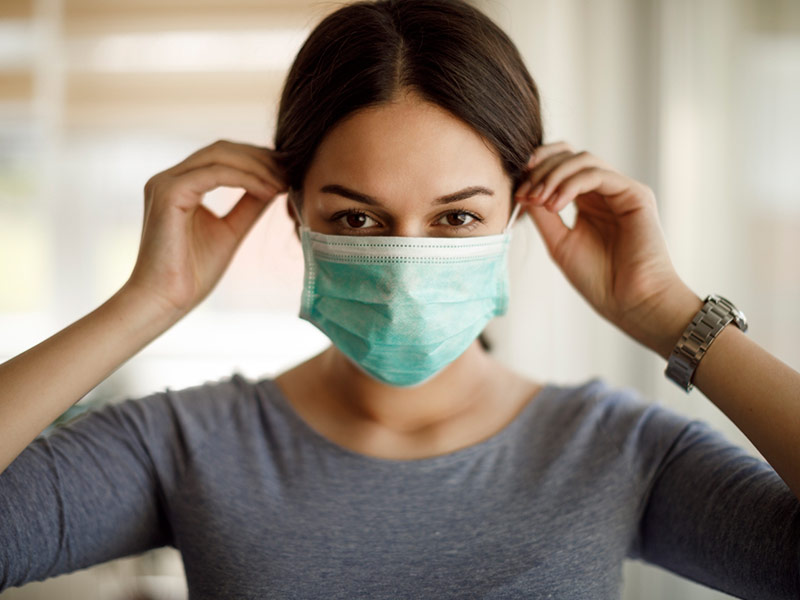 India's healthcare system is facing a major crisis because of the Coronavirus pandemic. The breakdown in hospitals has led to a rise in the number of daily death cases across the world. Amid the surge in number of COVID-19 cases in the second wave of Coronavirus in the country, the Central government has said that now it is time to wear a mask even at home as well, and avoid inviting guests at home. Talking about the current situation due to COVID-19 in a press conference, NITI Aayog member (Health) Dr. VK Paul said that this is the appropriate time to be at home, wear a mask and not invite guests.
He also said that the people should also avoid going out of the house unless it is an emergency. The main purpose of wearing a mask is to protect others as well, instead of just saving yourself from getting infected. So, the suggestion is aimed not just at breaking the chain of transmission, but also at protecting people with highest risk. This helps in Onlymyhealth editorial team spoke to Dr. Seema Dhir, Senior Consultant, Internal Medicine, Artemis Hospitals, as to why the government has recommended wearing masks when at home too.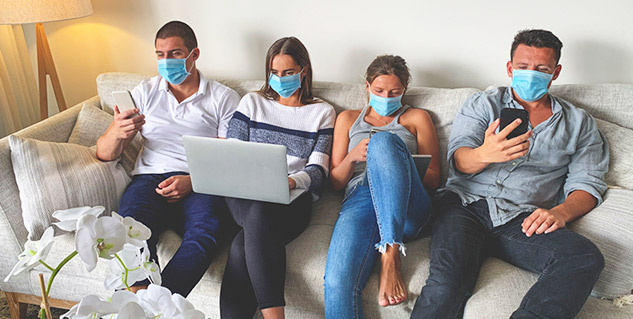 In the press briefing, Dr. VK Paul said, "Rather, I'll say that the time has come that we start wearing masks even otherwise inside our homes. We used to talk about wearing it outside homes, but the way the infection has spread, it will be better if we wear mask inside our homes if we are sitting with someone." He further added saying, "But, definitely, if there is a Covid-19 positive person, that person must wear the mask and others inside the house also must wear a mask and the positive person should be kept in a different room."
Also read: Can Coronavirus Survive On Face Masks? Here's How To Sew A Face Mask
Why did the government suggest to wear masks at home as well?
Dr. Seema said, "We are getting a lot of people who are asymptomatic carriers. They might go home and spread infection in the family. If Covid appropriate behaviour is being followed in the house as well, then it can break the chain of transmission by asymptomatic carriers." She further added, "It should make a difference as the cases with whole family being infected have increased a lot. If we start wearing the mask at home too, then surely the transmission will be less." Therefore, this suggestion by the government has been made to break the chain of transmission and to stay protected from asymptomatic carriers on COVID-19.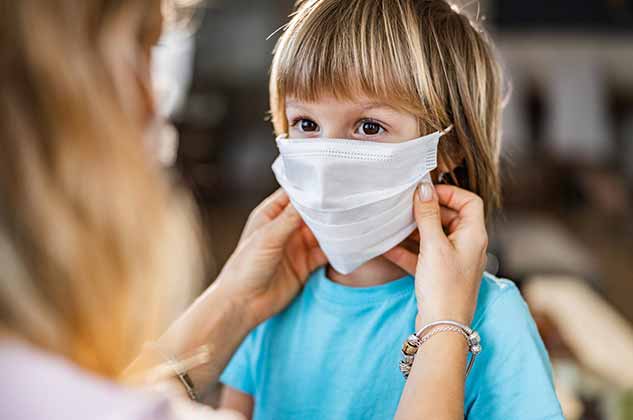 According to some studies, there is a higher risk of infection interlinked with two people not wearing a mask and not maintaining proper social distancing. The risk gets reduced to 30 percent if the unaffected person is wearing a mask. With the number of COVID-19 cases skyrocketing in India, it is best to take precautions instead of panicking. If you are infected, wearing a mask will prevent the virus from spreading to others. And, even if you are not infected, the mask will again protect you from catching infection from positive patients, who are either symptomatic or asymptomatic. The best option is to stay indoors wearing a mask and not call anyone at home without an emergency.
Also read: Can Wearing Two Masks Increase Protection Against Coronavirus?
It is important for everyone to take necessary precautions everywhere, including social distancing, wearing masks and maintaing hand hygiene. Even if there is no Covid-19 positive person in the family, the experts still suggest you to wear masks at all times. According to the Union Health Ministry data updated on Monday, with 3,52,991 Covid positive cases in a day, which is the highest till now, India's total number of people testing positive for coronavirus infection has gone upto 1,73,13,163 active cases, crossing the 28-lakh mark.
Read more articles on Miscellaneous