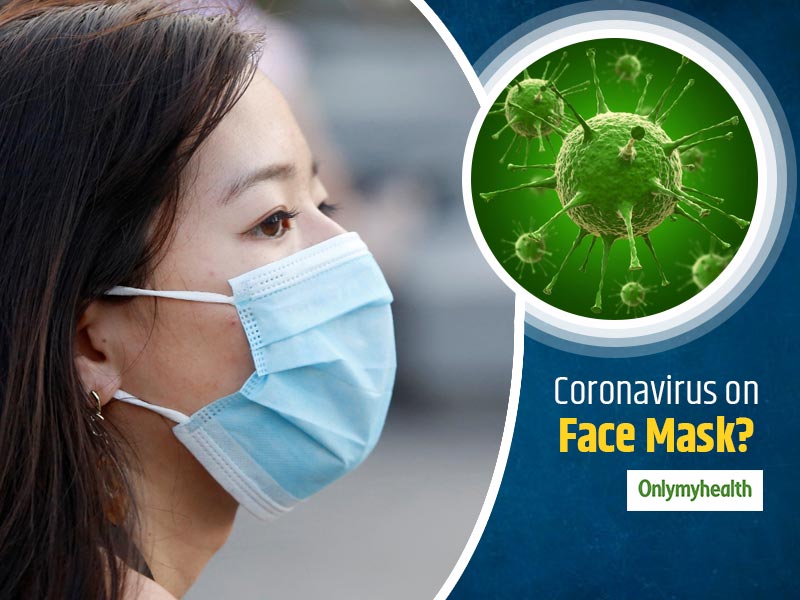 Coronavirus infection is spreading rapidly everywhere and there is no cure to this. Non-alcoholic sanitizers should be used when water and soap are not available continuously. The face mask should be used along with this. The coronavirus can survive on all types of solid surfaces from 2 hours to 9 days. This is the reason why social distancing is important to prevent coronavirus. According to new research, even on your face mask, the coronavirus can survive for more than a week. After this study, there is an increased possibility that if a person comes in direct contact with a corona virus-infected, then there is a risk of coronavirus despite wearing the mask (as long as they immediately dispose of the mask)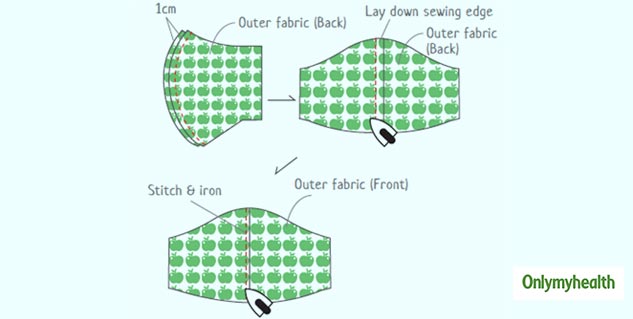 Be careful!
There are usually 2 layers or 3 layer surgical masks available in the market (N95 masks), all these are single-use masks. It is very important to dispose of it carefully after 6 to 8 hours of use. But people in India are still using the same mask for several weeks or several months.
Also, Read AIIMS Doctors' Advice On Coronavirus Prevention: Stay Home Stay Safe
Can the coronavirus remain on surface?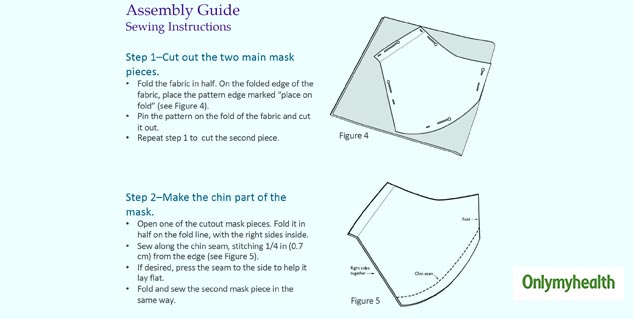 Scientists in the study found that the virus remains active on tissue paper and newspaper for about 3 hours.
This virus remains active on clothes and wood for about 2 days.
The coronavirus on the face mask was found to be active even after 7 days, which means the risk of the mask is greater.
The virus is active for 2 to 4 days on notes and currency.
On the surface of steel and plastic, this virus can remain active for 4 to 7 days.
The US Center for Disease Control and Prevention had advised that healthy people do not need to wear masks, but now the CDC is examining its guidelines. The reason is that 25 per cent of people infected with the new coronavirus does not show symptoms. In such a situation, there is still a need to avoid going out and washing hands frequently. Ordinary people should not wear medical-grade masks, as they are available in very small numbers and these masks are necessary for medical staff engaged in saving lives. Some organizations are preparing temporary masks of clothes. It can also be prepared at home. Learn how to make it…
Here's what you need: Needle, thread, scissors, 20X20 inch 100% cotton cloth, 4 clean shoe lanyard or 4 cotton strip.
How to prepare a face mask in 8 steps
Step 1: Take a pre-washed cotton cloth. According to the Stanford Anesthesia Informatics and Media Lab, one can also use a T-shirt or linen cloth to make masks. Cut it into a rectangular shape of 9.5x6.5 inches, this is the base of your mask. Now with the help of a cloth, prepare 18 inches long 3/4 inch wide by 4 strip needles which will be applied on the four corners of the mask.
Step 2: Now apply a strip needle to each corner of the mask. If there is no strip, you can also use elastic instead.
Step 3: Now, on the side of the mask, put another layer of the mask pin on the strip. So that the strip is set further by staying between the pieces of the two masks.
Step 4: Now remove all the pins and fasten the strip on all the four corners.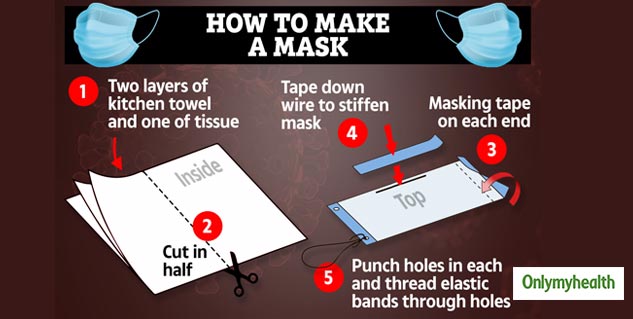 Step 5: Sew around the mask. Keep in mind that there is a gap of one and a half inches from the edge while sewing.
Step 6: Keep the mask straight and set all four edge strips at the corners.
Step 7: Now make three pleats in the mask and lock it with the help of a pin.
Step 8: Stitch around the mask once more so that these pleats are set forever.
Read more articles on Health News