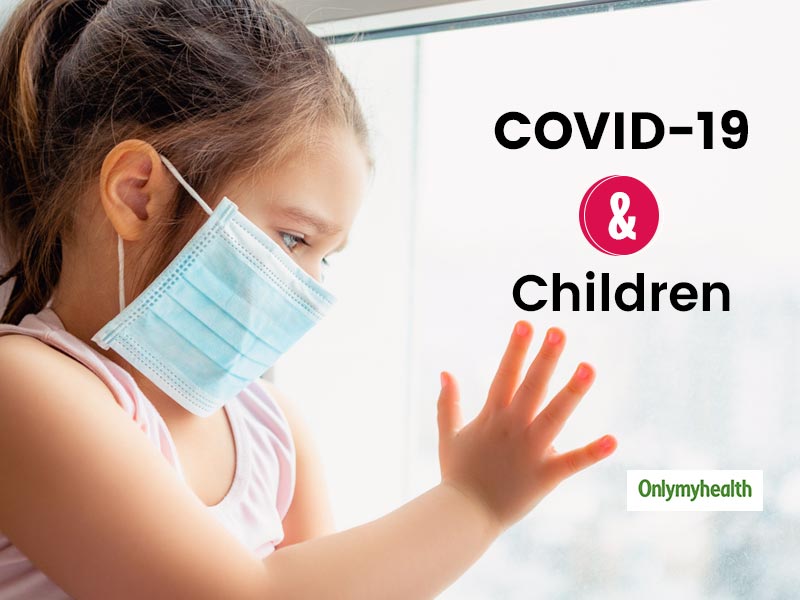 As adults, we understand the grimness of the situation and analyze its progression in the coming days but what about kids? Their naive minds are still not able to accept the fact that they are not being allowed to step outside the home let alone play in the park as they used to a couple of months back. This prime targets of COVID-19 virus are young children and older adults, including those with chronic ailments. In the beginning, itself WHO issued strict guidelines stating the challenges and preventive tips for children from coronavirus. Not only they are required to be cut off from the outer world but also socially-distant from the family members who are at risk. To understand more about the impact of coronavirus on children's health and what measures are needed to be taken, Onlymyhealth got in touch with Dr. KK Gupta, MBBS, MD and Consultant, Paediatrics at Saroj Super Speciality Hospital, New Delhi.
How Does COVID-19 affect children?
This is a new virus but scientists are working day and night to find more about COVID-19 and its treatment options. Though it can affect any person irrespective of age or gender, kids are in the danger zone due to their underdeveloped immune system. Besides, a rare but serious multisystem inflammatory syndrome associated with coronavirus is seen to affect children. They exhibit these symptoms:
Surprisingly, most of the kids showing these signs were found positive for Coronavirus. However, it still needs to be found if the root cause is coronavirus or not.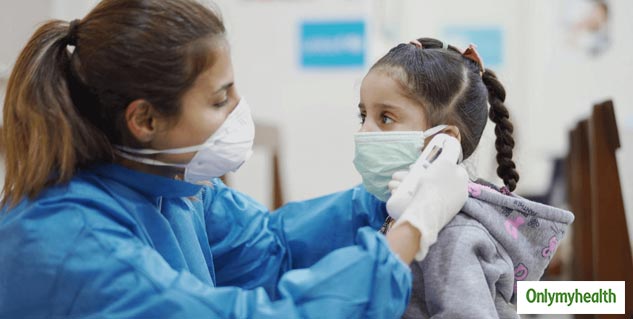 What are the effects of the COVID-19 outbreak on children?
Unlike adults who are aware of the situation and its severity, children are still trying to cope with the changes made after this outbreak. This includes the closing of schools, no outdoor activity, physical distancing, canceled travel plans, etc. Parents are required to give special attention to kids to prevent their mental and emotional breakdown.
Also Read: What Are The Effects Of COVID-19 Pandemic On Maternal And Children's Health?
How can we safeguard kids from this virus?
As per Dr. Gupta, social distancing norms work out for all, and hence it is advised for all to refrain the proximity of COVID infected persons. While children under the age of 10 years still have a developing immune system, they may catch infections at a higher rate as compared to adults. Proper sanitization procedure, washing hands and eating a healthy nutritious diet are mandatory. Recently, the WHO also released emojis with public health messages.
Have you seen them yet? If not, refer to this Instagram post by WHO.
Dietary recommendation
As far as dietary intake is concerned, having a healthy balanced diet is necessary, which is nothing but avoiding junk foods. Parents should include more green leafy vegetables and fresh fruits in their kids' diets. Further for toddlers above the age of one year should also have restricted intake of milk of less than 300 ML per day. Overall, the daily calorie intake should be optimum as per the age and physical activity. Fluids are most important at this point, parents should encourage their children to consume seasonal fruits and more vitamin C fruits. We should encourage a more home-based diet with more emphasis on physical activity and yoga. In between the reports of community spread of COVID-19 in India, we need to be extra cautious.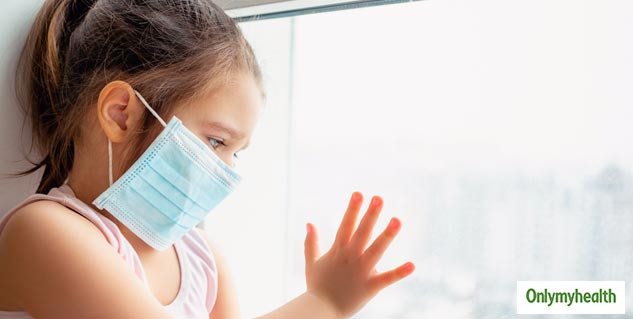 Routine is important
Children should be put under a routine even if they are at home. They should be encouraged to wake up early and should participate in age-appropriate physical activity along with the parents (because you are their role model). Apart from that they should be discouraged from screen viewing (< 60 min/day) and parents should involve kids in activities like crafts, drawing, singing and board games Last but not the least, a goodnight's sleep is all the more important for young minds as it keeps their physical and mental health in check. This is why a proper routine of bedtime is important.
Also Read: Coronavirus Cases Are Highly Likely To See A Surge In Winter
What to do if the child shows symptoms of Coronavirus?
First and foremost, isolate them so that the virus doesn't contract with other members of the family. The symptoms could also be of viral fever or flu considering the season. You should consult a doctor and if the doctors suggest COVID-19 testing, get it done.
"If the child is tested positive and with mild symptoms, home isolation along with medication for subsiding the symptoms as prescribed by the doctor should be followed."- Dr. KK Gupta.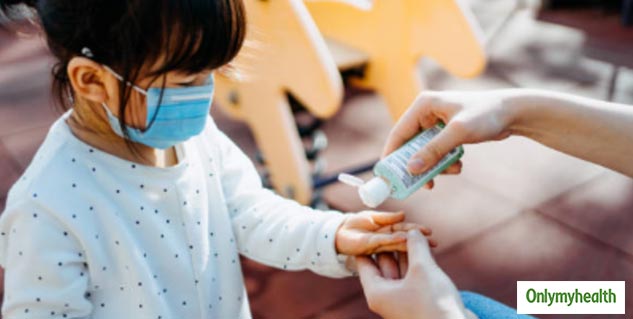 How to prevent kids if a family member is tested positive?
If a family member has contracted this virus, make sure that kids are not coming in close proximity to the person. If needed, lock them in a room for maximal prevention. They may be difficult to manage but it is for their well-being only, remember that.
If the infected person is showing mild symptoms and advised home isolation, make sure that their room is unreachable by the kids.
Sanitize the premises with a disinfectant daily.
Ask your kids to wash their hands often.
Ask them to wear a mask if they are close to many people.
Practice social-distancing at home.
If you are coming from outside, make sure that you are not carrying the worn clothes, mask, shoes, etc. inside.
Clean and disinfect all the surfaces and items that kids touch on a daily basis.
As guardians, it is our duty to safeguard our kids from this deadly pandemic. Take all the precautions and teach them how to protect themselves during this outbreak.
Read More Articles in Children's Health