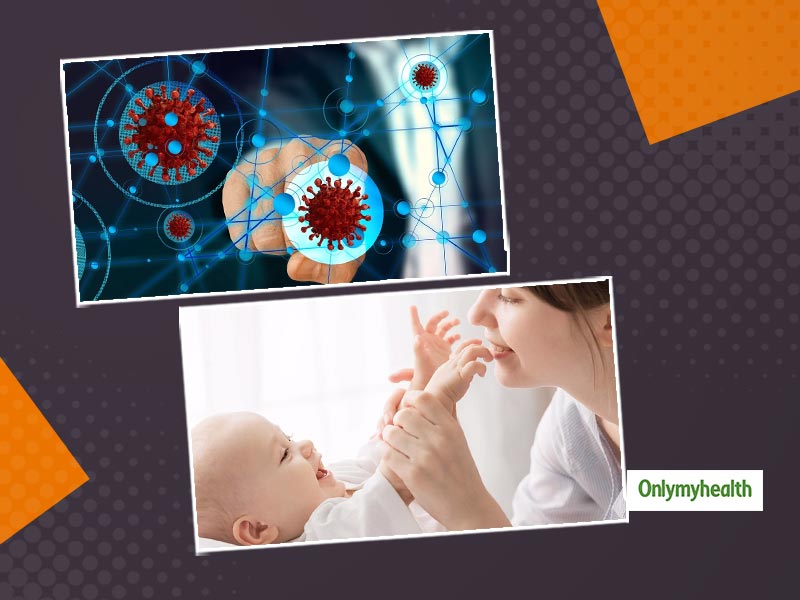 A mother channelizes lives of different species on the planet Earth. She delivers the offspring, and that's how the life cycle continues. Humans have developed health care centres and hospitals for providing a conducive environment to mother and child. It is essential for children are the future generations, and mothers are their primary guardians. Their well-being directly reflects on a nation's health. The virus that started in China has inflicted severe repercussions on the health and wellness industry. It has now spread across 216 countries and territories of the world. Even the superpower United States of America was not ready to face the consequences. Today, it tops the chart of hapless victims.
Maharashtra has emerged as a centre of corona patients and financial capital Mumbai has gone past China in terms of the cases. India witnessed its first-ever incident on January 30, 2020, and since then, the numbers have touched colossal 257 K (as per June 7, 2020). The first-ever death in the nation occurred due to COVID-19 in Kalburgi, Karnataka where a 76-year-old man passed away on March 11, 2020. Since then the fatality has spiked exponentially. In a densely populated like India, series of lockdowns and strategic curfews worked in favour of the health sector to improve the situation of healthcare. Until March 27, the country had meagre 40,000 ventilators (public and private sector combined) considering the vast population.
Can staple and cheap desi foods boost immunity?
Rice: A fistful of rice with salt or sugar is a standard meal for kids these days. On better days, the mother adds some dal or potatoes to their kids' plate. This story is among the most backward and most impoverished in the agricultural belt – and there are among the 95.1 million children whom the lockdown has deprived of midday meals at school.
Green chillies (vitamin C): Green chillies are loaded with beta-carotene and are great for healthy skin, eyes, and immune system. Do you know that chillies lose their Vitamin C when they are exposed to light heat and air? Store green chillies at a dark, cool area.
Due to the epidemic, services such as antenatal care, postnatal care, family planning services, immunization, Take-Home Ration were partially suspended in rural areas. Hot cooked meal provided through integrated Child Development Scheme (ICDS) by Anganwadi Worker (AWW) is stopped. Mid-day meal program in schools is also suspended. The one square meal which was available to children is out of the question. Though Take-Home ration is distributed by Anganwadi Worker (AWW) by the door to door visit, the services were not provided in a full-fledged manner. Also, the food packets were shared by all the family members, whereas it was primarily produced for the women and child of the family.
Onions and potatoes: Potatoes are rich in starches, although the specific amounts may slightly vary from one potato species to another. Onion is the bulb of a perennial herb from the lily family and does not store glucose as starch.
Garlic for immunity: Garlic helps the immune system fight germs as it contains allicin (a compound). When garlic is chewed or crushed, this compound turns into allicin, the main active ingredient in garlic.
Mother and childcare in India during COVID-19
Currently, the health system struggles to address COVID-19, and there is a change in channelization of health resources due to which there is neglect in necessary and regular essential health services. Though the pandemic is not directly affecting the mothers and children less than five years, these groups are disproportionately affected by neglect in essential health services. A recent study in 132 countries with middle and low income shows that Covid-19 has inflicted a ten per cent decline in the treatment of new-borns and pregnant women.
Iron deficiency: Maternal and Child health
Iron deficiency is widely prevalent among adolescents. The iron requirement of an adolescent's body increases many folds during a period of rapid growth and development. However, the awareness about anaemia and corrective steps is deficient among this age group. Even with national guidelines to include 11-18 years old adolescent girls in place, the focus on this age group is missing. Without adequate iron, anaemic adolescents then tend to grow into pale adult women with inadequate iron stores, which, when coupled with low pre-pregnancy weight, a condition seen often in undernourished populations, can lead, in its most serious case, to maternal mortality.
In addition to encouraging the eating of iron-rich foods wherever possible, provision of iron and folic acid through capsules or pills, coupled with a program to counsel women on taking these pills with food to avoid common side effects such as cramps or nausea has been shown to improve outcomes for maternal health and births. The many States in India have been successful in getting capsules out to women but not in getting them to take them regularly. This is the challenge.
Direct and indirect effects of COVID-19
COVID-19 has directly affected the lives of millions of innocents in India. Patients and their family members are struggling with health issues. Due to the fear of the pandemic, people are susceptible to move out and work. Along with this, the economy's health is facing the most significant blow. Several sectors are finding it difficult to survive. From the auto industry to the film and television industry, people have lost their jobs. As per the ministry of statistics, India's growth rate went down to 3.1 per cent. So, it has mainly been disruptive so far.
Laxman Sharma, Assistant Professor IIHMR University, Jaipur states that "besides, the indirect effect includes the escapade of labourers working in different states. Left with no work, the country saw plaintive visuals and pictures of millions of people moving back to their native places. Many mothers carried their infants in laps during the travel. And one such indirect effect indicates towards maternal and child health".
Governments' response in addressing the issue
Shobana Sivaraman Senior Research Officer IIHMR University, Jaipur states that "accessing the gravity of the situation, Prime Minister Narendra Modi imposed a 21- day nationwide lockdown on March 24, 2020. All the state governments and Union Territories had to abide by the rule. It witnessed the closure of all the non-essential shops and businesses. Only the Kirana store and medical facilities could operate. People were instructed to maintain social distancing, wear masks and hand wash after stepping outside their homes".
Read More In Women's Health