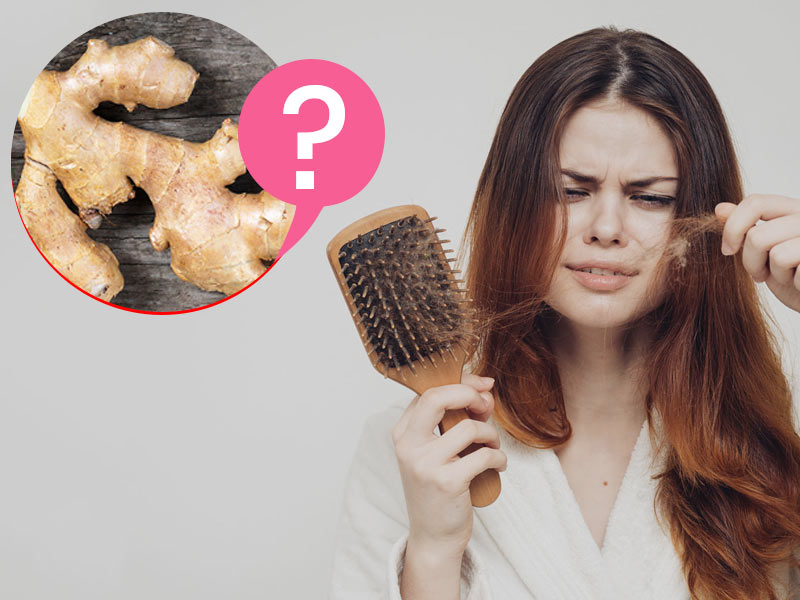 Hair fall can occur at any time but season-specific hair fall is different and thus, it needs to be catered differently. A lot of people experience heavy hair fall during summers or when they are exposed to a hot and humid climate. Heat is definitely damaging to hair but by taking some simple measures, you can reduce the damage. No, we are not talking about medicines or topical treatment options but specifically about a natural ingredient that is found to be effective in dealing with hair loss. To know what it is, keep reading.
Ginger for Summer Hair Fall
Ginger or adrak is the potent ingredient for hair fall. Ayurveda has mentions ginger as a beneficial agent for hair problems. Not just consumption but applying ginger juice on hair can make your tresses long, shiny and voluminous all over again. This prevents hair fall and promotes hair growth as it contains several essential minerals and antioxidants. Scroll down to read more benefits and usage directions.
Aid to falling hair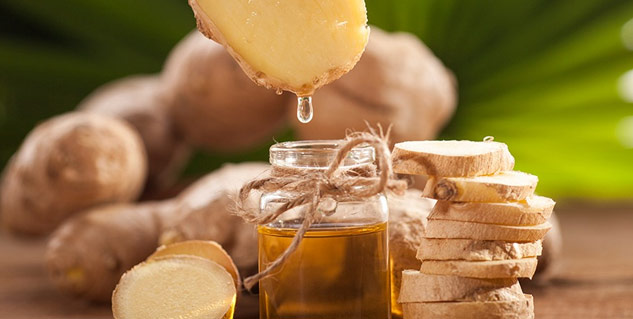 If you are experiencing too much hair fall then using ginger can stop that. Actually, ginger is rich in magnesium, phosphorus and vitamins. To use it, you can grind some fresh ginger and extract its juice. To this, add 1 teaspoon of almond oil and massage it thoroughly in the roots of the hair before going to bed at night. Allow this oil to remain in the hair overnight. Wash hair with shampoo in the morning. Using this recipe 3 times a week will completely stop the problem of your hair falling.
Also Read: Learn About Different Types Of Hair Fall In Men And Women
Ginger for dandruff
A major cause of hair loss is dandruff. Dandruff may appear to be a hair-related issue but it is actually a skin problem associated with the scalp. Scallions begin to freeze in the scalp due to some disease or dryness that appears in the form of scaly dandruff. Ginger has antibacterial properties and so does its juice. Applying ginger juice on the scalp kills scalp bacteria and helps the skin heal. To cure dandruff, apply ginger juice before going to bed and wash your scalp the next morning first with water and then shampoo(preferably a herbal shampoo).
Increased blood circulation
Applying and massaging ginger juice to the scalp speeds up the blood flow. Ginger contains a special compound named gingerol that is proven effective in reducing blood vessel strain which further helps in increasing blood circulation. Better blood circulation guarantees better hair health.
Also Read: Simple Home Hacks For Hair Fall, Grey Hair, Dandruff, Hair Growth and Baldness
Good for dry hair problem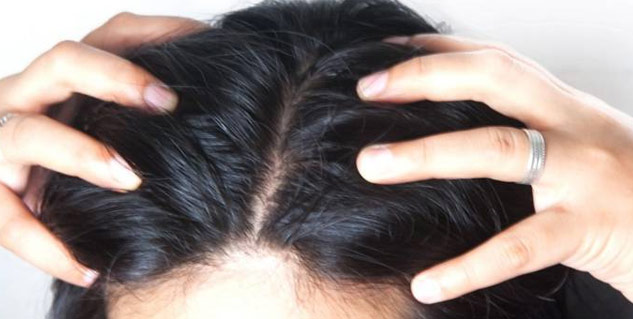 If your hair remains dry and tangled, ginger can make them silky soft. Yes, it is true! Ginger might be pungent and leave behind a tingling sensation on the scalp but it is actually a great natural hair conditioner. It increases sebum oil production that helps in locking the thickness and natural shine of hair.
Ginger for overall hair nourishment
In addition to a lot of minerals and vitamins, ginger contains many fatty acids, such as linoleic acid which is potent for hair nourishment. If you wish to make your tresses healthy, mix some ginger powder in curd and apply this mixture as a hair mask. Doing this once or twice a week would give your hair the desired strength and shine.
Read More Articles in Hair Care