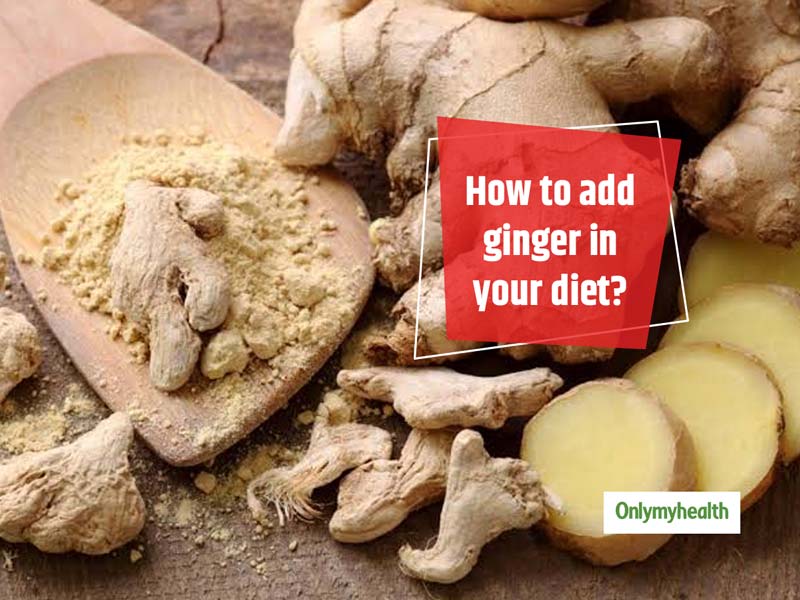 Ginger is an extremely common and popular spice that is used in various foods as well as medicines. It adds flavour to your meal along with many health benefits. The ingredient is packed with nutrients such as B6, magnesium, and manganese. The main sauce in ginger, responsible for its taste is gingerol, which is an oil that has several potential benefits including preventing cancer, reducing inflammation, healing throat problems, etc. Ginger is being used in the kitchen since ages now. This spice has a refreshing and zingy flavour combined with a magical aroma. It can be added to a number of foods including salads, desserts, curries, smoothies and juices. From treating nausea to sore throat, ginger is very beneficial if you add it in your tea. There are many other ways to include this excellent spice in your diet. Read this articles further to know about some simple ways to include ginger in your diet.
Ways to include ginger in diet
You might even find your meal boring if there is no ginger. A tinge of this versatile superfood can add an enhanced flavour and a range of benefits. Ginger is easily accessible and affordable. You can find it in almost every grocery store or market. So, here are some ways to include ginger in your diet:
1. Ginger tea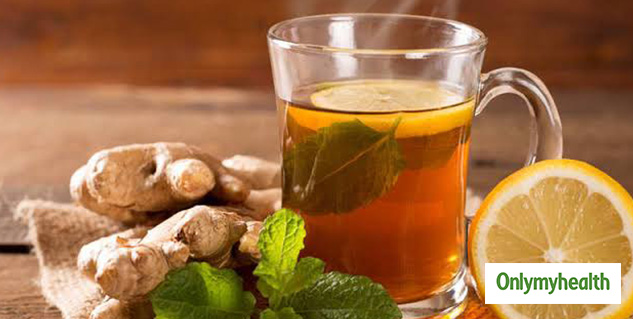 One of the best ways to have ginger is sipping a hot cup of ginger tea. Ginger contains anti-inflammatory properties, that make it useful for many health benefits. The warm ginger tea can help you in staying calm and composed, and it will provide the appropriate daily dosage of Vitamin C as well. You can even add a little ginger to your cup of coffee in the morning.
2. Ginger in smoothie
For a delicious and healthy morning beverage, you can add a ginger added smoothie in your diet. It will clean up your gut and you can start the day on a fresh note. Ginger in smoothie will boost your metabolism and help in combating illnesses naturally. Ginger juice or smoothie, both are healthy and you can choose according to your preference. If ginger juice is too strong on its own for you, you can add a few slices to your mug of smoothie along with various healthy fruits such as berries and banana. This can also play the role of a post-workout protein shake.
Also read: Know Everything About The Medicinal Properties Of Ginger
3. Ginger in curry
Ginger is an ingredient that is found in almost every Indian household. The usage of ginger and garlic in curries, dal and other sabzis is more than enough. If you do not want to take ginger tea/smoothie, a very simple way is to just grate or add some slices to your food, be it lunch or dinner. It will not only enrich your food with an amazing flavour but add on to the list of benefits too.
4. Ginger jam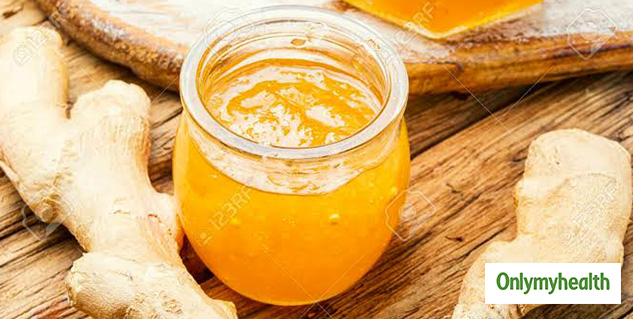 You must be in a habit of eating fruit or apple jam, but have you ever tried a ginger jam? It is a healthier option as compared to other sugary foods. You can add it to your breakfast by spreading ginger jam on a slice of bread. You can even put it on a biscuit and enjoy it for breakfast. You can find it easily in the markets and it can be made at home as well. Ginger jam is a simple way to add this spice to your kid's diet as well.
Also read: Ginger & Ayurveda: A Superfood For Digestion, But Is It Beneficial In Summers? Know Who Should Avoid Ginger
5. Ginger pickle
You might have surely tried ginger pickle at some point in life. It is mainly served as a palate cleanser with several types of sushi, so that you can differentiate between the taste in every kind of fish. Besides that, you can enjoy pickled ginger along with other meals as well. The best part is that it can be easily made at home.
Read more articles on Healthy diet