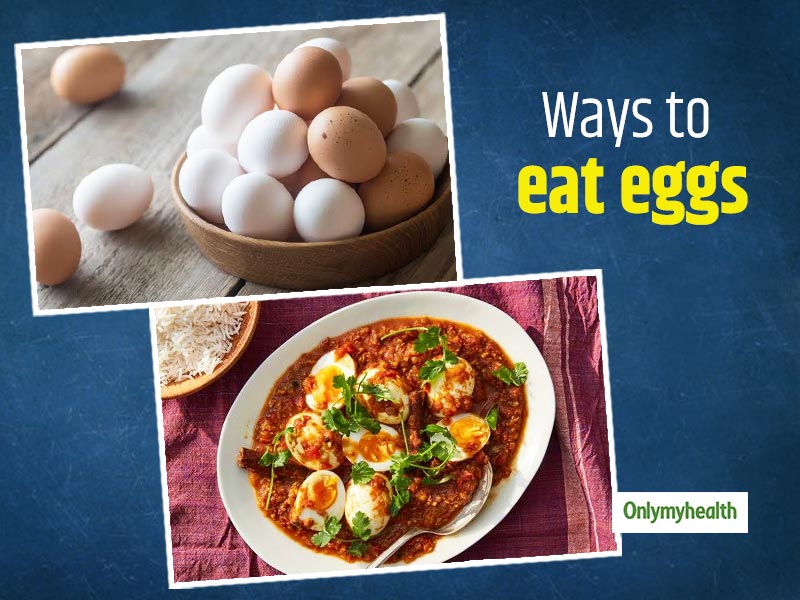 When you need a healthy, filling and nutritious meal, you can surely rely on eggs. They can fulfil your protein requirement and add many other nutrients to your plate. In fact, you can have eggs in your breakfast, lunch and dinner as well, because they are versatile and easily affordable. They are considered as a convenient source of getting Vitamin D. So, it is important to use the whole egg to increase the levels of this nutrient in your body. It is a known fact that eggs are also good sources of providing protein to your body. It also has zinc, vitamin C and E present in it. There are many different methods to cook and consume eggs at home. You can have scrambled, hard-boiled or poached eggs in your meal. Read this articles further to know about some simple ways to incorporate eggs in your diet.
Ways to include eggs in your diet
Eggs are rich sources of Omega-3 fatty acids, protein, amino acids, Vitamin D and Vitamin B, which makes it an important food to increase stamina and bone health. Eggs can be cooked and consumed in many ways. Omelette and boiled eggs are two healthy methods for a nutritious meal. Below is a detailed version of ways to include eggs in your diet:
1. Omelette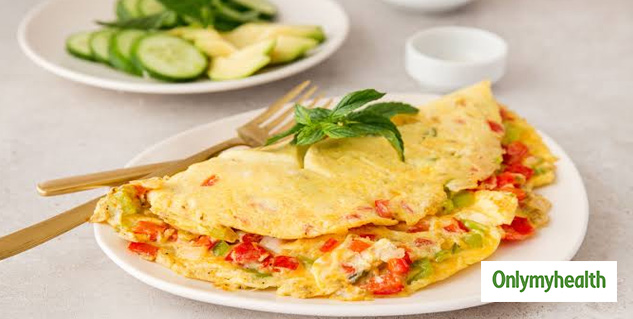 Egg can be cooked in many ways, especially by adding any vegetables like mushroom, spinach, onions, tomato, spring onions, capsicum into it. Onion and capsicum are mostly used for basic omelettes. Other vegetables like carrot and peas can also be added as per your taste. These veggies not only add flavour to your omelette but are also a healthy consumption, along with high amount of proteins. You can have an omelette for breakfast everyday. This way of eating eggs is used by a lot of people all over the world. Just break an egg and whisk it along with these veggies and a few spices as per taste. Then, spread the batter on a pan and cook it for a few minutes. Your omelette is ready!
2. Scrambled eggs
You can also have scrambled eggs for breakfast. Scrambled eggs are made by stirring and whipping with slight heating in salt and butter. This way of making eggs can also be consumed by kids as it is very healthy and delicious. You can have scrambled eggs with a piece of bread and have a filling breakfast at home. You can even add milk or cream in the process of whisking the eggs for this dish. Scrambled eggs are easily found in cafeterias as well. And, you can also add fresh and strong herbs including oregano, thyme, mint, basil and even tabasco sauce.
Also read: Does Refrigeration Impact the Health of Eggs? Let's Get To Know How To Store Eggs Properly
3. Egg curry
Eggs can be incorporated in your dinner in the form of a tomato egg curry. You can add tomato as the dominant ingredient for a tangy flavour in your curry. Egg curry is also made by adding boiled eggs in a tomato and onion based curry along with some curry leaves and various other herbs and spices. You can follow your own style of making egg curry by adding your choice of veggies as well.
4. Egg whites salad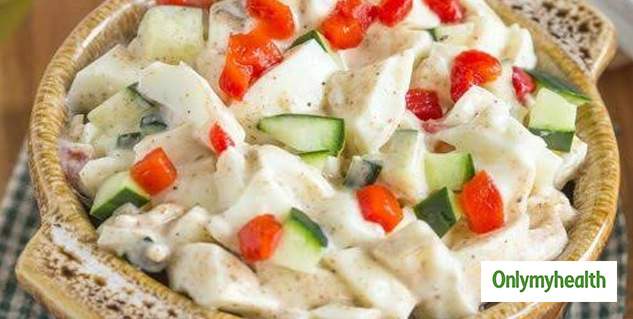 If you are a workout freak, then this is the right call for you! Boiled eggs are good for your gym routine as eggs are full of protein and you should try and consumed only the white part of the egg. Boiled egg whites can also be eaten with some veggies and chutney in the form of a salad. You can have a healthy and tasty meal in the form of an egg whites salad. Boiled egg whites are recommended for weight management but do not eat too many to avoid overconsumption of proteins. You can have egg white in a good quantity, but avoid having the egg yolk as it contains a lot of fat.
5. Egg soup
Another way to include eggs in your diet is by making a hot bowl of egg soup. An egg soup will be even more beneficial if you are feeling under the weather. Both clear soup and regular egg soup provide several health benefits. You can even add chicken broth to your bowl of egg soup. A classic egg soup lunch or dinner can prove to me very beneficial for you. Add raw egg into your bowl of normal hot soup to make the famous Chinese dish 'egg drop soup'.
Also read: Egg Myths Debunked: Don't Quit Eggs Due To These Misconceptions
6. Egg sandwich
Egg sandwich is one of the most common and easy snack one can make with eggs. An egg sandwich can make an extremely healthy evening snack if you are hungry. You can also make a delicious Israeli dish shakshuka, using eggs. Add various vegetables such as onion, capsicum, carrots, spring onions, mushroom and corn in your sandwich to make it even more healthy and scrumptious. Spread your favourite sauces and cheeze on your egg sandwich. You can put scrambled and soft boiled as a layer of egg on the bread.
7. Pancakes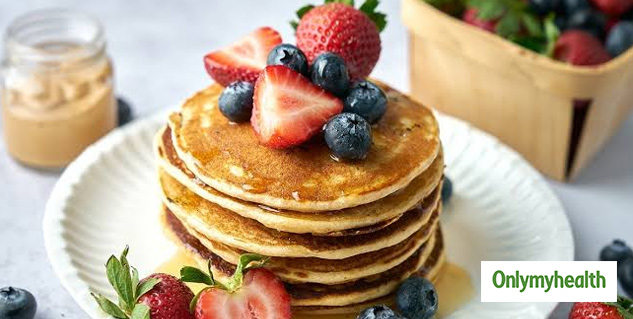 Pancakes is not just consumed as a sweet but is considered as a healthy breakfast too. This food can be prepared without eggs for vegetarians but eggs definitely add more fluffiness and softness to your pancake. Take a bowl and add flour, baking powder, salt and grounded sugar into it. Then, pour some milk, eggs and melted butter to make a smooth batter. Sim the gas and spread one serving of batter in a circular motion on a non sticky pan. Cook it from both sides and your pancakes are ready. You can have them with various toppings like caramel sauce, nutella, blueberries, etc.
Also read: National Nutrition Week 2020: Egg White or Whole Egg, Which Is Better And Why?
8. Egg biryani
You can cook a traditional biryani layered with eggs and many herbs and spices to enhance the flavour. Make a delicious bowl of egg biryani in a pressure cooker easily at home. Firstly, boils the eggs and cut each egg into 2-3 pieces once done. Then, heat some cooking oil in a pressure cooker and put whole spices like cinnamon, cloves and cumin seeds in it. Add onions, green chillies, capsicum, garlic and ginger to add more taste and veggies to your egg biryani. After cooking it in tomato for a while, put salt, chillie powder, turmeric powder and yogurt in the cooker. Add biryani masala and mix everything together. Lastly, put the eggs, rice and fill more than half of the cooker with water. Wait and let it cook for a while. Your egg biryani is ready!
So, these were some simple ways to incorporate eggs in your diet easily at home. You can also include several vegetables along with eggs in one dish and have healthy, nutritious and delicious food. Even your doctor would suggest you to have eggs in different ways everyday, for its many nutrients and benefits. And, you can ask your dietician about these and other ways to cook and consume eggs.
Read more articles on Healthy diet