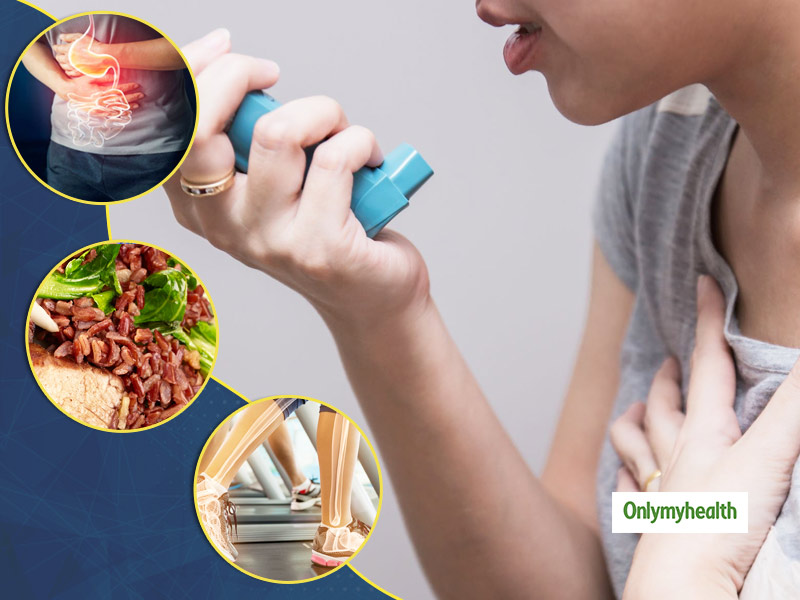 Have you ever eaten or heard about red rice? Red rice, also known as Asian rice, is grown in various parts of the world it has a distinct red colour which comes along an ample amount of benefits. Red rice occurs in the Himalayan regions in many other states, including Kerala. Red rice is very beneficial for your health. It helps you to lose weight and keep your heart healthy and for diabetes patients. Red rice is a whole grain food. It includes bran, endosperm and germ; these are the nutrients which white rice lacks. Red rice also consists of many nutritional elements and is a proven source of fibre. Improves digestion its a low-fat food it controls sugar levels. It wards-off dangerous heart disease it containing vitamin B6. It helps in fighting asthma. It's fortified with powerful antioxidants and much more. Let us tell you some excellent benefits of eating red rice here.
What are the health benefits of red rice?
Certified Nutritionist Chirag Parmar (Founder of Next Gen Foods) shares the health advantages of red rice.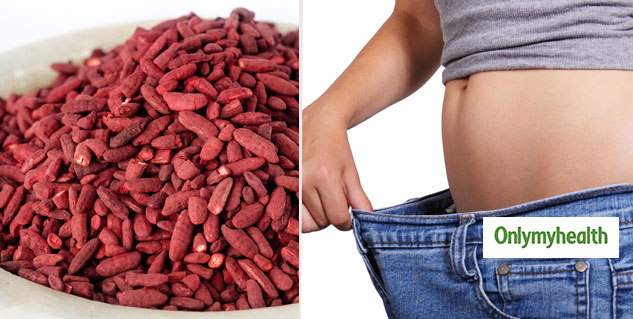 Red rice for weight Loss: Do you know that red rice is said to promote weight loss? On the one hand, people think that eating rice can increase their weight, but it is just the opposite in the case of red rice. This helps reduce your desire to eat and makes you feel fuller for longer. Red rice gives energy to your body and relieves indigestion. It does not contain fat, so you do not need to make a distance from it.
Red rice regulates asthma: Do you know that red rice consumption helps to control asthma? Regular intake of red rice can help fight asthma. Because red rice contains the right amount of magnesium and magnesium increases oxygen levels within the body, it is suitable for the overall respiratory system. So if you are an asthmatic patient, you can consume red rice in moderation with a doctor's advice.
Red rice for bone health: Red rice is ideal for your bone health as the bran present in it helps reduce cholesterol levels. The cholesterol-reducing properties of red rice are identical with the same purpose to those of some Chinese medicines. Since it is a valuable reference of magnesium and calcium, it makes for a portion of great food to prevent bone-related diseases and boost bone density.
Rich in antioxidants: Red rice gets its unique colour from anthocyanin, which provides more antioxidant benefits than brown rice. Red rice is a significant source of iron and manganese. It contains flavonoids, which promote cell health and reduce free radicals within the body. Besides, it reduces the risk of inflammation, allergies and various types of cancer.
Red rice for skin health: It is considered as an essential element for good skin health. It is rich in vitamin B6 and iron, which helps produce red blood cells, deemed necessary for healthy skin. The antioxidants present in the red rice protect the skin from premature ageing, fight free radicals and reduce the risks of getting certain skin conditions.
Red rice control diabetes: Red rice has a low glycemic index and is highly recommended for patients with diabetes. So if you avoid rice (especially diabetes patients), then don't as you can consume red rice. It is rich in fibre and promotes digestion and metabolism, which makes you feel fuller for longer.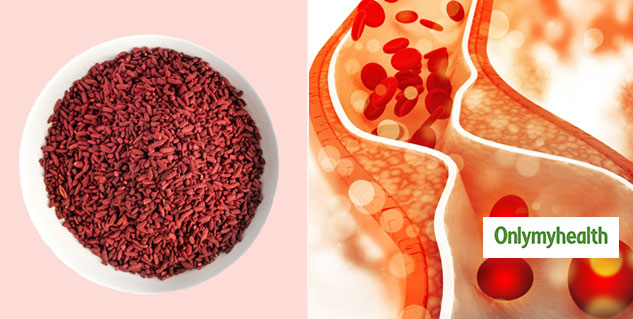 Red rice reduces cholesterol: Red rice reduces the blood levels of total cholesterol. Study shows that red yeast rice can lower your blood cholesterol level as it contains considerable amounts of monacolin K. Your low-density lipoprotein, your triglyceride level and ("bad" or LDL) cholesterol level.
Red rice for heart diseases: Red rice also helps keep the heart-healthy. It helps in lowering LDL cholesterol levels and reducing the chances of heart disease. Some studies have also stated that red rice can help reduce bad cholesterol and keep heart-healthy.
Red rice helps in digestion: Red rice has several digestive functions and aids in digestion. It has several digestive functions and is an excellent source of fibre. Red rice flushes out the toxins in the body and eases the bowel movements.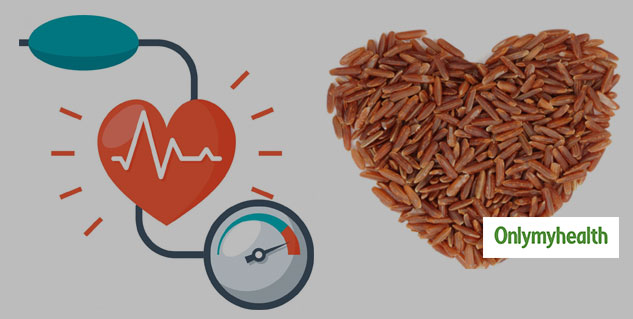 What are the side effects of eating red rice?
Mrs Manjari Chandra (Founder - Manjari Wellness) shares some common side effects of red rice.
Severe Allergic Reaction: A severe allergic reaction to the red rice is rare. However, seek immediate medical attention if you notice any severe allergic reaction symptoms, including itching, swelling, rash (especially the tongue, throat or face), severe trouble in breathing and dizziness.
Abdominal Discomfort: Despite the long list of benefits linked with red yeast rice, supplementing may have some unfavourable results. Gastrointestinal problems like gas, stomach pain and bloating are some of the most regularly reported side effects of consuming red rice.
Elevated Liver Enzymes: In prospective controlled trials, red rice extract formulations have not been linked with clinically apparent liver injury or serum enzyme elevations. However, there have been divided case stories of liver injury in cases on red rice extracts.
Dizziness: Other rare side effects of red yeast rice include headache, gas, heartburn, dizziness, stomachache, weakness and muscle aches. Whenever a patient experiences any of the above side effects, a physician should be consulted.
Bloating: The side effects of red rice are usually mild. It might cause an upset stomach and headaches. Also, not much is understood about the long-term protection of red rice.
Potential side effects Gastrointestinal problems like bloating, gas and stomach pain also include rhabdomyolysis (a condition in which muscle fibres break down, myopathy (muscle symptoms such as pain and weakness), liver toxicity and releasing substances into the bloodstream that can harm the kidneys. Other side effects of red rice are gas, stomach pain or upset, heartburn, headache, muscle aches and weakness.
Also read: Sprouted Brown Rice: How To Make, Health Benefits and A Lot More
Here are some nutrition facts about red rice by Chirag Parmar (Certified Nutritionist)
Nutrition facts about red rice are: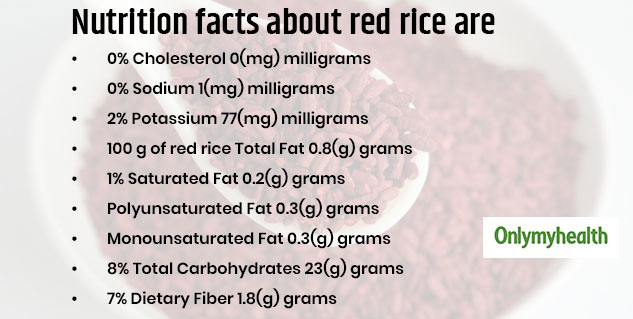 100 g of red rice Total Fat 0.8(g) grams
8% Total Carbohydrates 23(g) grams
Monounsaturated Fat 0.3(g) grams
Polyunsaturated Fat 0.3(g) grams
2% Potassium 77(mg) milligrams
0% Cholesterol 0(mg) milligrams
1% Saturated Fat 0.2(g) grams
7% Dietary Fiber 1.8(g) grams
0% Sodium 1(mg) milligrams
Total calories in a bowl/plate of red rice
Total calories in a bowl (100g) of red rice is 405 KCAL (218 calories)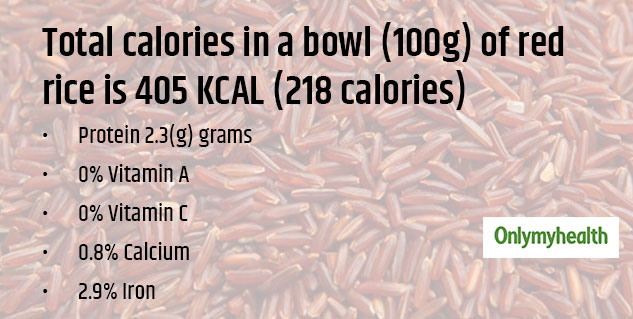 Protein 2.3(g) grams
0% Vitamin A
0% Vitamin C
0.8% Calcium
2.9% Iron
How to add red rice in your diet? Explains Nutritionist Chirag Parmar
Red rice can be easily added into the diet by replacing white rice, but it should be gradually added to the diet as it may have some side effects varying from person to person. Red rice can be included in our diet in a variety of ways and recipes such as:
Red Rice Poha for Breakfast
Red Rice Kheer for Dessert
Red Rice Khichdi for Dinner
Red Rice Pulao for Lunch
Red Rice Salad for Lunch
Takeaway Tip: Although most people eat white rice, instead of it, you can adopt many healthy choices of rice. Like black, brown or red rice, it helps you maintain health with taste. You can use red rice instead of your everyday white rice. It also has to be made like white rice, which can be made in dal, kadhi or biryani and pulao.
Read more on Healthy diet