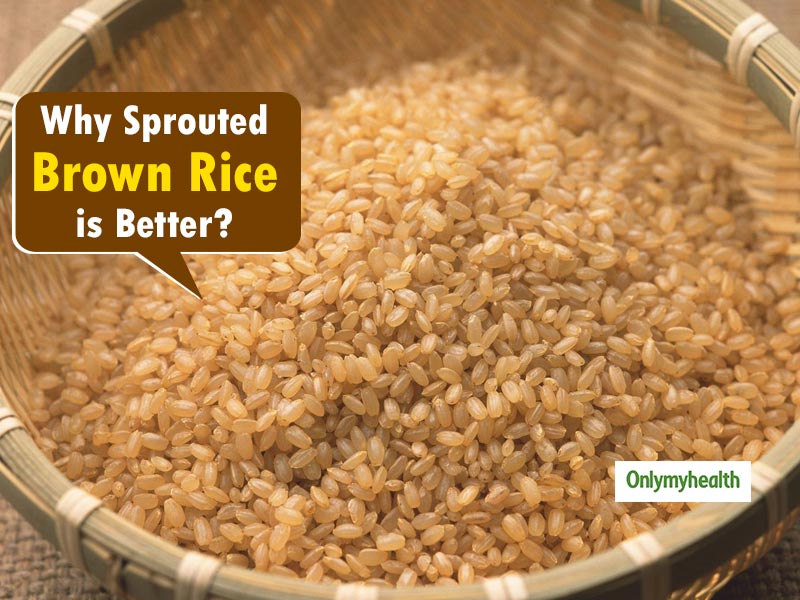 The first thing that comes in our mind when we hear sprouts are grains like chickpeas, lentils, beans, etc. But there is something which is better than these all, sprouted brown rice. This nutrient-rich rice variant is healthier in the sprouted form and can deliver some surprising health benefits.
What is Sprouted Brown Rice?
Brown rice when soaked overnight in water becomes sprouted brown rice. There is no rocket science in that! Sprouted brown rice is dense with nutrients and gluten-free. This makes for the perfect meal for people on a vegan diet. As compared to regular brown rice, the sprouted increases GABA, vitamins, minerals and active ingredients in the body. This is an ideal fiber booster than you can eat as a meal or as a side dish to your soups and curries.
Sprouted brown rice is available in the market stores but it is quite expensive. Therefore, we suggest you make your own sprouted brown rice at home! Fresh, inexpensive, healthy and tasty!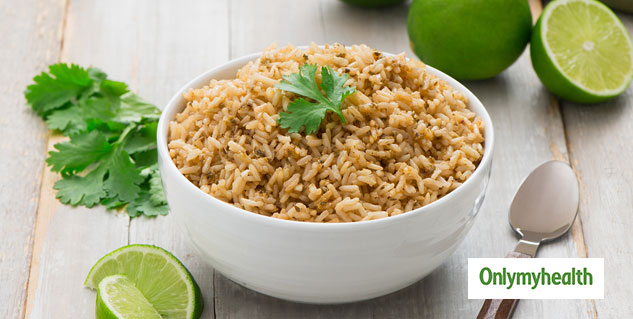 How to Make Sprouted Brown Rice At Home?
Sprouted brown rice is very easy to prepare at home if you know how to do it right. Here is the step-by-step process to sprout brown rice:
Step 1 – Take a container (preferably sprouting container), add 1/2 cup of brown rice and fill it with water. Soak overnight.
Step 2 – Drain the water. Keep the container aside for 10-12 hours.
Step 3 – After that, rinse them again and drain.
Step 4 – Repeat this process for 2-3 days until you see tiny sprouts coming out of the rice.
Step 5 – Store them in an airtight container and eat them.
Sprouted Brown Rice Health Benefits
The primary health advantages of eating sprouted brown rice include weight loss, heart health, diabetes, blood pressure, detoxification, overall growth and development.
Promotes Weight Loss
Brown rice is one of the best grains for weight loss. Also, these are gluten-free which makes them even healthier.
Treats Diabetes
The fiber in brown rice can regulate the release of insulin and glucose in the body which is beneficial for the patients of diabetes. This also decreases the risk of getting diabetes in normal people.
Also read: 7 Super-Berries That You Should Be Eating Every Day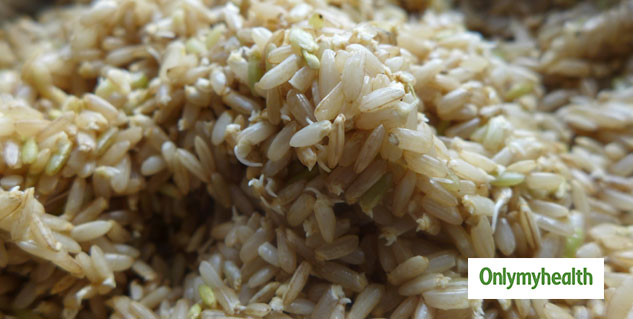 Regulates Blood Pressure
The high fiber levels in sprouted brown rice can lower down cholesterol in the human body. This, thus, reduces the risk of cardiovascular diseases and hypertension in people.
Detoxification of The System
Higher levels of vitamins & minerals and essential active compounds present sprouted brown rice can eliminate the toxicity and stimulate liver functions.
Also read: 10 Natural Muscle-Relaxing Foods That A Lot Of People Consume
Uplifts Mood
Gamma-aminobutyric acid present in sprouted brown rice can positively impact the neurotransmitter activity of the body to control stress and anxiety. It treats the hormonal imbalance in the body which also enhances your mood.
Overall Growth & Development
The high amount of protein in sprouted brown rice boosts overall health. It does help with fixing numerous generic health issues including seasonal illness. This also promotes speedy post-workout recovery.
Read more on Healthy Diet