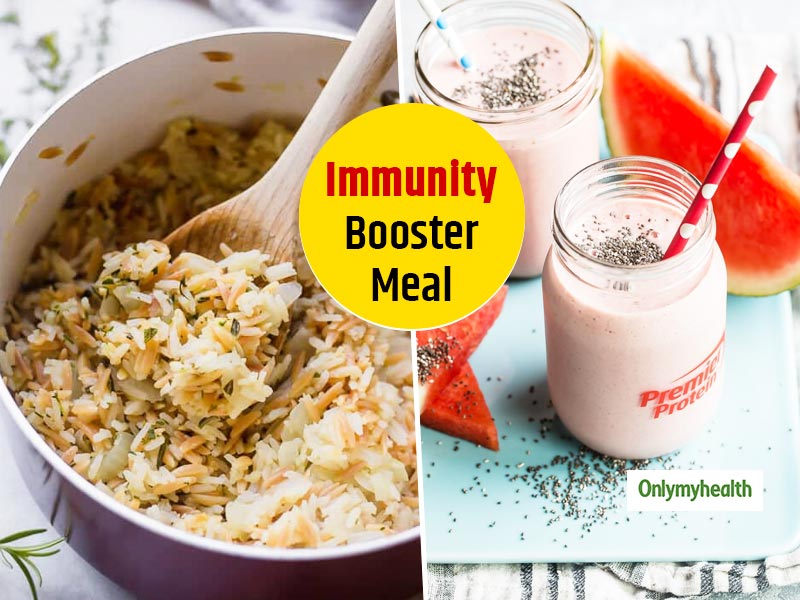 We all look for multiple ways to boost our immunity, without actually giving up on the taste. With lots of cooking posts and the moolah of trying various hands-on recipes, one can add a yet another enticing yet healthy meal option, which is a buttered garlic herb rice with veggie. This recipe can be prepared with handily available ingredients. Garlic tossed in butter along with seasoning of aromatic herbs and shattered wheat rice augment the flavour, making it different from usual dishes. Vegetables used in this recipe are the main sources of antioxidants, fibre, vitamins and minerals, which are known immunity boosters. One can throw in eggs or tofu to enhance protein value. You can also add a Watermelon Chia shake with this meal as an appetizer. This smoothie alone can be used as a breakfast with increased the amount of oats.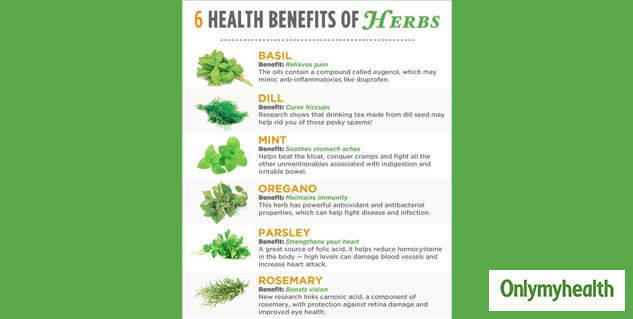 Chef Soumita Biswas, Chief Nutritionist, Aster RV Hospital explains how this meal makes for a great immunity booster:
PROS:
Broccoli is a rich source of vitamin K and C and a good source of folate.
Capsicum contains Vitamin C which helps to build collagen, and it is also a powerful antioxidant
Carrots are a good source of beta carotene, fibre and antioxidants.
Allicin, a sulfur-containing compound found in garlic helps to fight against infection
Herbs incorporate antioxidants
Eggs, beans, tofu or paneer are sources of protein which assists in building muscle mass.
Curd used in a smoothie is a probiotic, and it also helps to boost the immunity
Banana and oats used in the smoothie is a good source of vitamin B6.
Also Read: Want To Know Basics Of Intermittent Fasting From An Expert? Nutritionist Dr Bathwal With A Sample Diet Chart
CONS:
This smoothie should not be consumed by Diabetic patients as a variety of fruits have been used
Butter is used to make the platter which is not allowed for hypertensive people, however, this can be replaced with oil
Too much fibre can create bloating for few people. In order to avoid this, drink enough water.
Now, let's take a look at how this yummy dish can be made in seconds: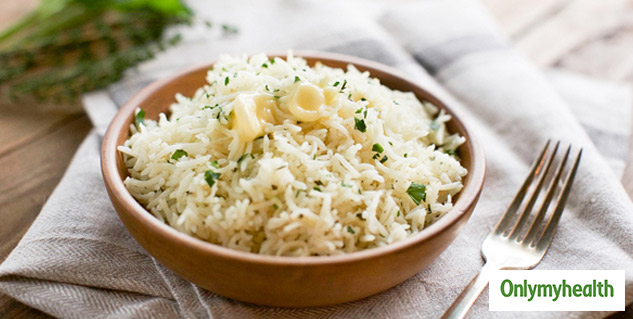 Ingredients For Rice
½ cup Broken Wheat Rice
½ teaspoon Garlic, finely chopped
1-2 Basil & Parsley leaves, finely chopped or dried
¼ teaspoon dried Oregano
¼ teaspoon Red Chilli Flakes
1 teaspoon Butter
Salt as per taste
Black pepper as per taste
Ingredients For Veggies
½ Capsicum
¼ Broccolis
1 Carrot
1 Onion
2-3 Beans
½ teaspoon Garlic, finely chopped
Salt as per taste
Black pepper as per taste
½ teaspoon Oil or Butter
Recipe
Boil the broken wheat rice and keep separate
Heat butter, add chopped garlic and fry
Once done add the fresh herbs or dried herbs and toss them well for 2-3 min
Add salt and pepper as per taste.
Add the boiled separated broken wheat rice, mix the whole thing & cook for 2-3min.
For veggies blanch vegetables separately
Again heat the pan with oil or butter
Add all the vegetables and toss for 3-4 minute
Add salt and pepper to taste good
Garnish with a sunny side up or Smoked Tofu to meet the protein criteria

Ingredients for Smoothie:
1/4th Watermelon peeled, deseeded and chopped
2 tablespoon curd
½ Banana
1 teaspoon Oats
½ teaspoon Chia seeds soaked in water (optional)
Honey or syrup of your choice to taste (optional). Also do not throw the watermelon rind. It can be used in an effective manner.
Also Read: Healthy Mango Recipes: 3 Healthy Mango Dishes With A Nutty Twist, Know Its Health Benefits
Recipe:
Add plain curd in a blender jar
Add watermelon and banana in it
Add oats in the same jar
Blend until smooth puree
Add chia seeds and blend again
Honey or Syrup can be added to increase the palatability
With inputs from Soumita Biswas, Chief Nutritionist, Aster RV Hospital
Read more articles on Healthy Diet