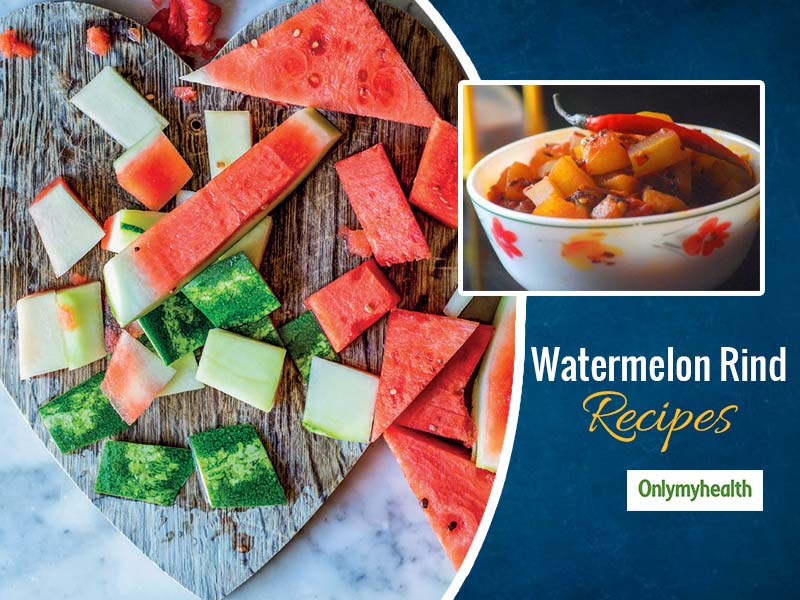 Eating a sweet and fleshy watermelon on a summer day is the ultimate pleasure. This fruit may now be available throughout the year but it is incomparable to the joy and taste that you get on a hot day. It takes only a couple of minutes to finish a watermelon but what about the rind? Do you throw away the watermelon peel? If you are a believer of sustainable eating then we can help you in utilizing watermelon rinds to make some unconventional and tasty dishes like watermelon chutney and watermelon pudding. These are super easy to make with high nutritional value and unmatchable taste. Without further ado, read this article and try out these lip-smacking recipes.
Watermelon Chutney
Give a break to regular coriander chutney and try this watermelon chutney recipe.
Ingredients Required
Watermelon rind (puree)
Mustard seeds
Cumin
Fennel seeds
Dry red chili
Oil
Ginger (chopped)
Kashmiri red chilli powder
Regular white salt
Black salt
Sugar
Vinegar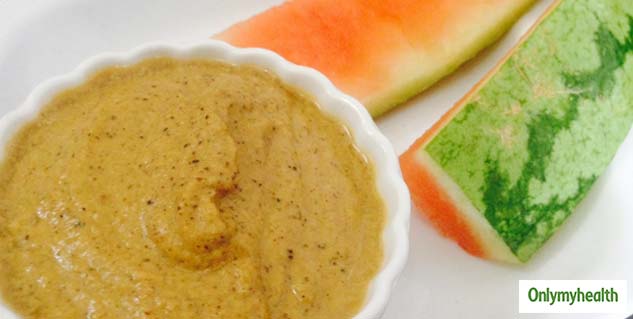 Watermelon Chutney Recipe
In a pan, heat some oil and add dey red chilli.
Now add mustard seeds, cumin seeds and fennel seeds. Saute them.
Add finely chopped ginger and saute it for a minute.
Now add Kashmiri red chilli powder to the spices and then pour the watermelon peel puree. Stir it.
Sprinkle salt, black salt and sugar as per your taste.
Cook for 5 minutes and then add vinegar.
Stir it continuously until the water dries up.
Your watermelon chutney is ready.
Store it in a jar in the refrigerator.
Watermelon Sabzi
The next delicacy is we have watermelon sabzi. We all get bored of the same old vegetables and curries. Let us try this watermelon rind curry recipe.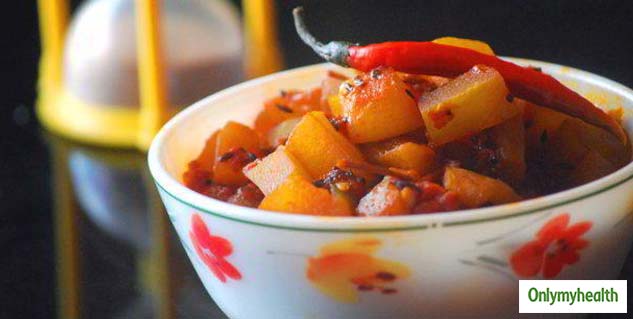 You need:
Watermelon rind(diced)
Finely chopped onion
Chipped garlic
Chopped ginger
Green chillies
Dry red chilli
Chilli powder
Mustard seeds
Fennel seeds
Cumin
Amchur powder or chaat masala
Turmeric powder
Coriander powder
Asafoetida or Heeng
Oil
Salt
Watermelon Rind Curry
In a pan, heat some oil and add dry red chilli to it.
Now add cumin, mustard seeds and asafoetida.
Add onions, garlic and ginger. Cook them for 2 minutes.
Now add all the dry spices as turmeric powder, coriander powder, chilli powder and salt.
Add the diced watermelon rind and cover the pan with a lid. Cook it for 15 minutes.
Add chaat masala.
Check if the rind is completely cooked and your watermelon sabzi is ready.
You can garnish it with fresh coriander leaves if you want and serve.
Watermelon Halwa
Since watermelon rind is tasteless, you can make both sweet and savory dishes out of it. Here is the watermelon halwa recipe.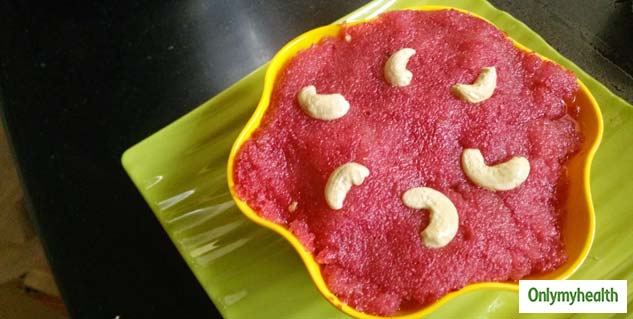 You Need
Watermelon Rind
Semolina or Sooji
Gram flour or besan
Milk
Ghee
Sugar
Cardamom powder
Nutmeg Powder
Chopped nuts
Watermelon Halwa Recipe
Peel the green layer of the rind and chop the hard white parts.
Grind them to form a thick paste.
In a pan, heat some ghee and add semolina and gram flour to it. Roast them.
Now, add the puree of watermelon rind and cook it on low flame for about 10 minutes.
Add sugar, cardamom powder, nutmeg powder and mix.
Now slowly add milk to it. Keep on stirring.
Take out halwa in a plate and garnish with chopped nuts.
Read More Articles in Healthy Diet