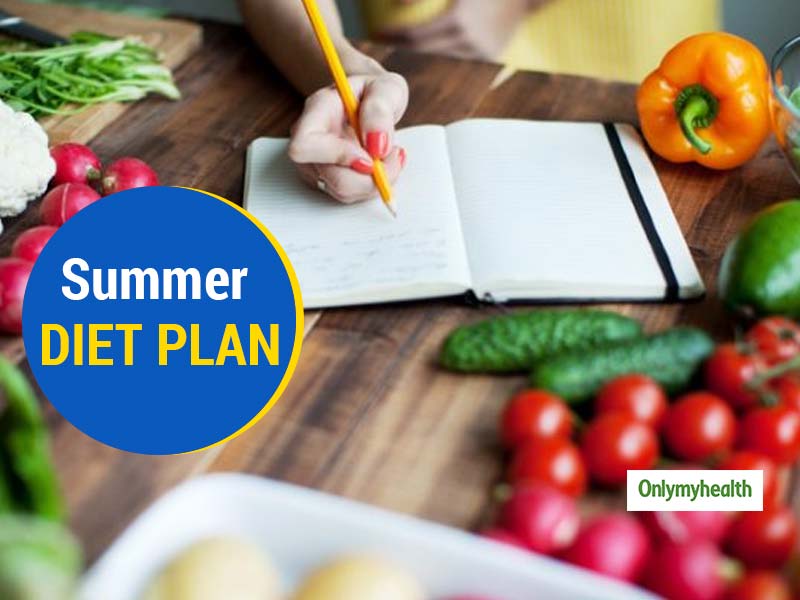 The season is here to eat light. Did you know summer diet should be specifically different to other seasons as it requires seasonal modifications to keep safe from various seasonal diseases. The food that we eat in summer should be carefully thought about upon keeping in mind various factors. One should be careful while eating extremely spice, hot, fried and heavy food as it may lead to various health concerns like diarrhoea, food poisoning and more. More than anything, obesity and unhealthy eating habits in summer can lead to various digestion-related issues too. Hence, to opt for a healthy summer diet plan, one should keep these below-mentioned points in consideration:
Include seasonal vegetables and fruits
Involve lesser spices while cooking
Reply on vegetables and fruits with cooling properties
Ensure that the portions you eat are light
Try to put less oil while making your meals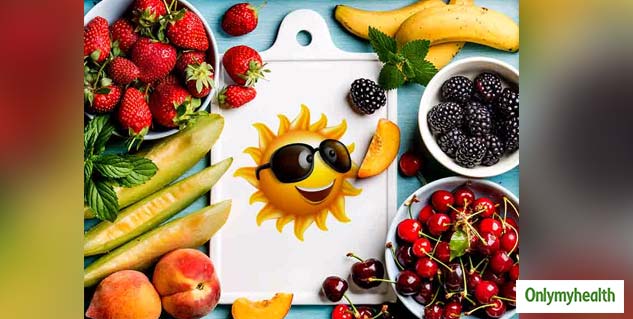 Also Read: Is The Heat Troubling You? These Foods Can Help Beat The Summer Heat
Give your muffin top and flabby thighs rest this summer and flaunt your newly discovered toned figure by following this summer slim diet plan.
BREAKFAST
Calorie-count is extremely important to check when it comes to being on a diet. For a healthy body weight, your breakfast should contain only 270 calories. Here are three breakfast options for you to choose from:
Option 1: Omelette
Ingredients
Three eggs
Chopped veggies (e.g., onion, mushroom, tomato)
1 slice of whole-wheat toast 1 deal
1 cup fruit salad
Why Eat Omelette and Fruit Salad? Overweight and obese women can, with a protein-packed breakfast, successfully reduce 65 percent more weight than women who consume bagel-only breakfast containing equivalent number of calories. According to Louisiana State University, these women can also have 83 percent greater waist reduction.
Option 2: Smart Smoothie
Ingredients
3/4 cup (175 mL)low-fat plain yogurt
1/2 cup (125 mL) skimmed milk
1 banana
1/2 cup (125 mL) fresh or frozen berries
Why Have Smart Smoothie?: Your Smart smoothie is a good source of vitamin D, which curbs the risk of endometrial, colorectal and breast cancer, as well as autoimmune diseases. Smoothie will keep you hydrated and cool.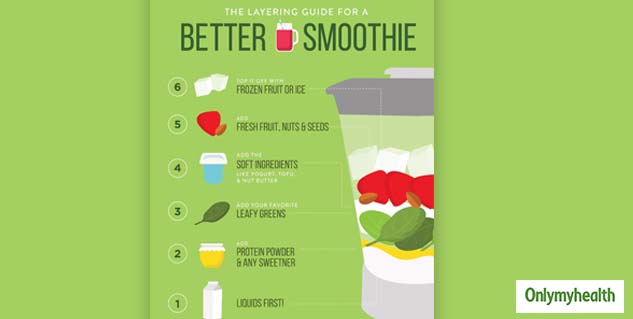 Option 3: MIX IT ALL
Ingredients
1/2 small whole-wheat bagel 1 deal
1 hard-boiled omega-3 egg 1 deal
1 medium fruit, such as an apple or pear 1 deal
Why Eat Whole Grains?: Consume whole-grain breakfast to keep your blood sugar levels on track.
LUNCH
This meal should be inclusive of only 360-calories. Choose from the two options.
Option 1: Tomato and Tuna Melt
Ingredients
1/2 cup (125 mL) canned tuna, water-packed
2 tsp (10 mL) low-fat mayo
2 slices whole-wheat toast
1 slice each of tomato and red onion
1/4 cup (50 mL) grated cheese or 1/3 cup/75 mL low-fat cheese
Mix tuna and mayo and put tomato, onion and then cheese on each bread slice. To melt the cheese, put under broiler for a few minutes.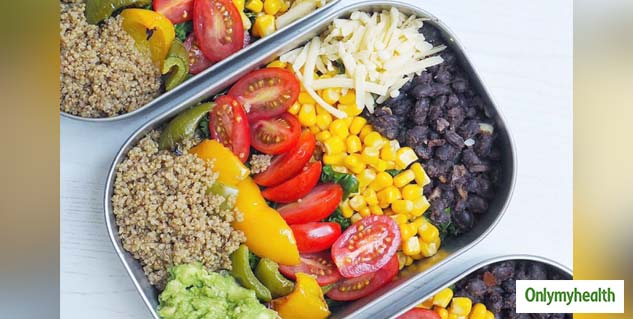 Option 2: Barbecued Salmon
Ingredients
3 oz (85 g) grilled salmon
11/2 cups (375 mL) grilled or roasted veggies
1 cup (125 mL) cooked brown rice
2 cups (500 mL) torn spinach leaves with 1 Tbsp (15 mL) sliced almonds
Sprinkle lemon juice on salmon and veggies. Now sprinkle vegetable oil spray on veggies and bake at 375°F for 30 minutes. You can also grill on barbecue.
DINNER
A lot many people say that dinner should be specifically light or actually can be missed too. No matter what we say, sleeping empty stomach can lead to various health concerns. Hence, skipping dinner is not a an option but eating healthy for dinner is of prime importance. The following dish can be tried for dinner as it is healthy, has lesser calories and is a delish meal to end the day too.
Veggie Meat
Ingredients
4 oz (115 g) lean beef or chicken
1 and1/2 cups veggies such as broccoli, carrots, peppers and cabbage
2 Tbsp (25 mL) teriyaki or hoisin sauce
1 cup brown rice or whole-wheat pasta
Put a few drops of oil into the pan to sauté meat and veggies. Add sauce. Top cooked rice or pasta with it.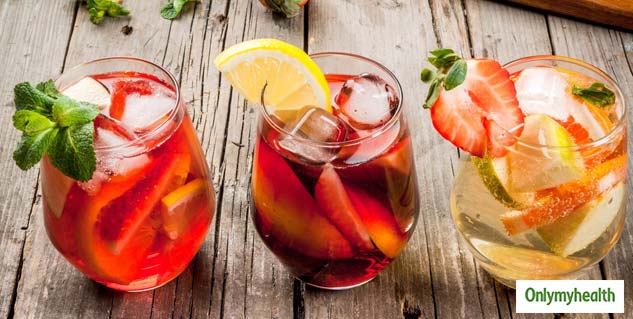 Also Read: Mint Lassi Health Benefits: Know The Benefits Of Having This Refreshing Drink In Summers. Recipe Inside
DRINKS
Feel free to consume calorie and sugar free fluids throughout the day. Examples like aam panna make for great summer drinks. Other options include:
Water and club soda.
Lime water.
Sugar-free tea.
Chilled herbal tea.
Green or lemon tea.
Black coffee or regular one.
Read more articles on Healthy Diet