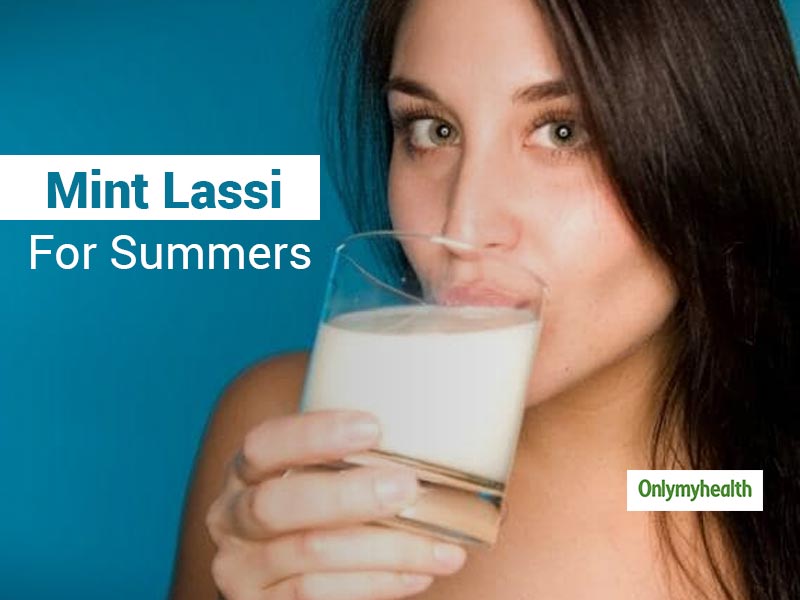 This salted mint lassi will not only quench your thirst but will also save you from adverse effects of ruthless summer heat.
In the world full mojito, beverages and cocktails, we all would still prefer mint lassi for a quick refresher. It leaves a soothing aftertaste too. This drink is so satisfying, especially in Summers. In India, we have a variety of lassi including the traditional namkeen lassi, sweet lassi flavoured with sugar, rosewater, strawberry or other fruit juice, Saffron lassis, (a speciality of Rajasthan and Gujarat), Mango lassi, mint lassi and many more. In every region, you will find a new flavour in lassi. Not only it's taste, but this drink is so healthy. This salted mint lassi will not only quench your thirst but will also save you from adverse effects of ruthless summer heat. Mint is suitable for your digestive system; it's a great mouth freshener, and it instantly cools you down.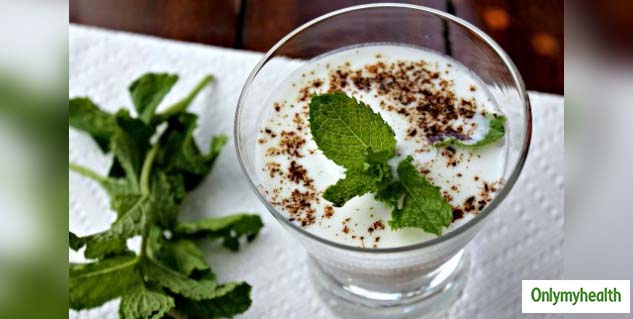 Also Read: Know How Much Milk One Should Drink Age-Wise
Especially if you are health conscious, following are some health benefits of having lassi in summers:
It helps in improving digestion as it is made by churning yoghurt.
Yoghurt contains a protein that provides probiotics which promotes the growth of healthy bacteria and reduce the growth of harmful bacteria in your gut.
The healthy bacteria present is called lactobacilli, which helps to lubricate the intestines and makes the digestive process smooth, easier and better.
Other summer drinks can also help stay safe from the heat. Know in this video:
It assists in deterring stomach inflammation and bloating—also aids in preventing constipation and other stomach problems as well.
Lassi is rich in calcium which leads to stronger bone and teeth. Also, it is a rich source of lactic acid and Vitamin D, which strengthen our immune system and prepare it for server diseases.
Interestingly it is an excellent natural anti-ageing drink because it has lactic acid that can help remove blemishes, helping you retain beautiful and fresh skin.
Also Read: Eat 3 Servings Of Yogurt A Day To Reduce Up To 22% Belly Fat
How To Prepare Refreshing Mint Lassi At Home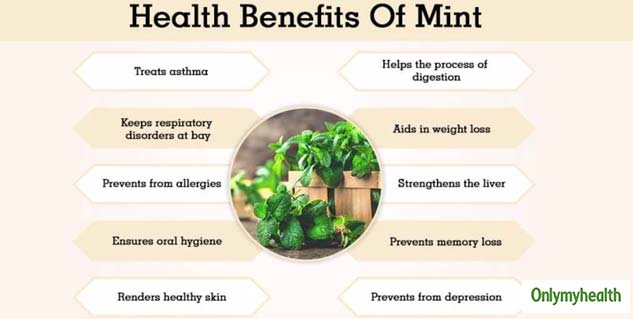 It will take only 5 minutes or maybe less to prepare mint lassi for two people. You'll require these few items to prepare it.
Ingredients
Curd – 2 Cups
Mint leaves – ¼ Cups
Salt – ½ tspn
Ginger juice – 1 spoon
Black salt - ¼ tspn
Roasted cumin powder - ¼ tspn
Ice cubes - 4 to 5
Mint leaves for garnishing
How to prepare Mint Lassi
First of all, take a grinder and mix mint leaves, curd, ginger curd, salt and black salt in 1 cup of water.
Pour the mixtureand some ice cubes in a glass.
Now, you can garnish it with mint leaves and cumin powder.
The mint lassi is ready to be served.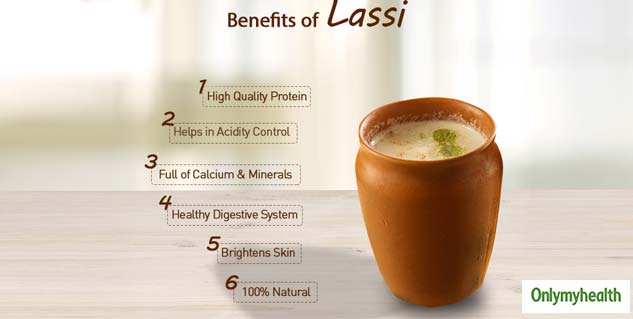 Also Read: Healthy Mango Recipes: 3 Healthy Mango Dishes With A Nutty Twist, Know Its Health Benefits
Make sure you keep in mind these few pointers while making this drink for maximum benefits:
Use freshly plucked mint leaves only
Let the curd sit in the fridge before making the drink.
The consistency of the lassi can be varied by adding water to the yoghurt.
Spices like slight pepper, salt and other condiments can be added as per taste. Add salt in the last as adding salt may lead to water and yoghurt getting separated at a faster rate.
This summer drink is excellent for weight watchers. But, excess of salt in this drink can also add to high sodium content in the body. Keep a check on the salt you put in this.
Read more articles on Healthy Diet