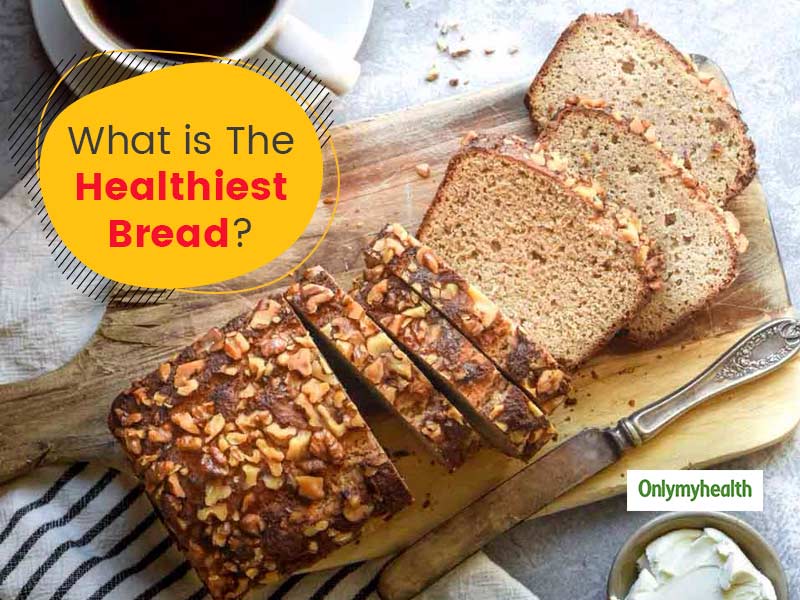 With time, our lifestyle and food habits are also evolving. Earlier we used to have a wholesome meal of rice, chapati, and curry which is now replaced with bread and salads. However, with increasing concern about health, we are looking for healthy food options to neither compromise with taste nor health. Bread is the best go-to breakfast option for most of us to prevent the hassle of cooking. It has thus, become a staple in our kitchens, agree? Even if we don't eat bread daily, we have it in the pantry always. Is eating bread regularly healthy? Anything in excess is bad even if it is healthy. There are different types of bread available in the market and there is some super healthy bread as well that you can have daily. Which is your favorite bread- white or brown? Let us tell you five healthiest types of bread that you can gorge on.
5 Guilt-Free Healthy Bread
1. Brown Bread
This is an obvious guess when talking about healthy bread options. Brown bread or whole-wheat bread is said to be healthier than regular white bread. Talking about the nutritional profile, one slice of brown bread has:
23.6g of carbohydrates
3.9g of protein
2.8g of fiber
37.3mg of Magnesium
15.2mg of Calcium
1.4mg of Iron
Brown bread is a low-calorie bread whose regular consumption won't impact body weight or overall health. Instead, it keeps the blood sugar level under control.
Also Read: Health Benefits Of Black Wheat Flour Bread
2. Multigrain bread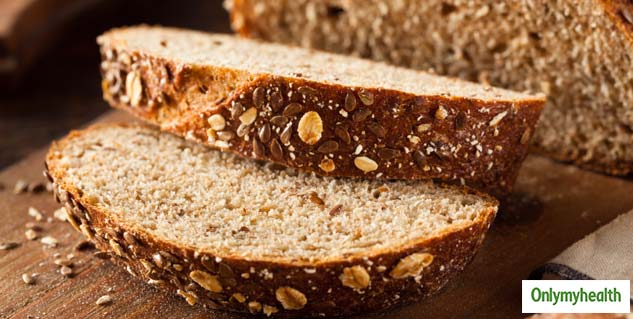 The next healthy bread we have is multigrain bread which has refined flour in it but in a regulated quantity to make it lighter. In addition to this, it has a lot of grains that are good for health. A multigrain bread, therefore, is supremely nutritious with the presence of vitamins A, B and minerals like magnesium, iron, etc. You will get the goodness of multi-grains in this bread.
3. Fruit Bread
Kids love fruit bread and even adults do too. No, we are not talking about the tutti-fruity bread but the actual fruit bread made with dried fruits(apricots, orange zest, black currants) and dry fruits like raisins, dates, etc. To better the taste, cinnamon powder, nutmeg powder are also added when making this bread which uplifts the taste, aroma and health quotient of this bread.
Fruit bread is healthy as the ingredients are healthy with the advantages of eating bread. Since dried fruits used have low sodium, it reduces the risk of BP, blood sugar, weight gain, etc.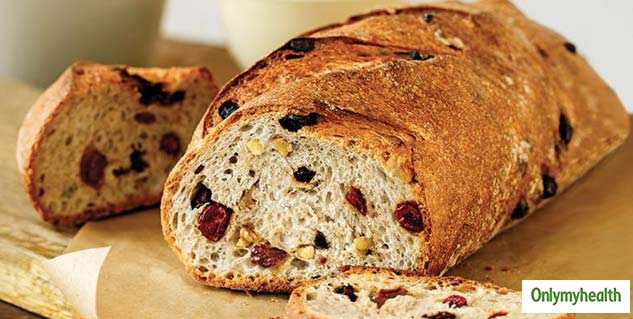 4. Honey and Oats Bread
This is not commonly sold in shops as the buyers are less. This can be found in bakeries, high-end confectioneries and cafes where they are mostly freshly baked. Imagine the aroma of a honey-oats bread. Both of these items are supremely healthy and together, they make this a guilt-free healthy bread.
Also Read: No-Oven Almond Cake Recipe To Relish With Your Family
A 6-inch roll of this bread gives about 250 calories with carbohydrates and fiber. This bread is popular with Subway fans. While whole grain oats keep cholesterol in check, honey is all things healthy. Some studies also suggest that eating oats and honey bread can reduce breast cancer risk in women.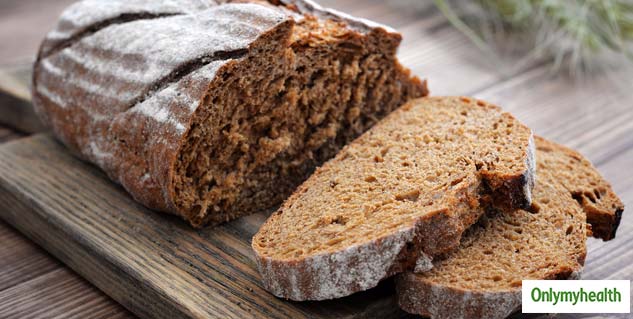 5. Rye Bread
Lastly, we have Rye bread which is made with wheat and rye flour, both of which are healthy. This bread has high fiber and low fat along with a low glycemic index which makes it extremely healthy to munch on.
Read More in Healthy Diet