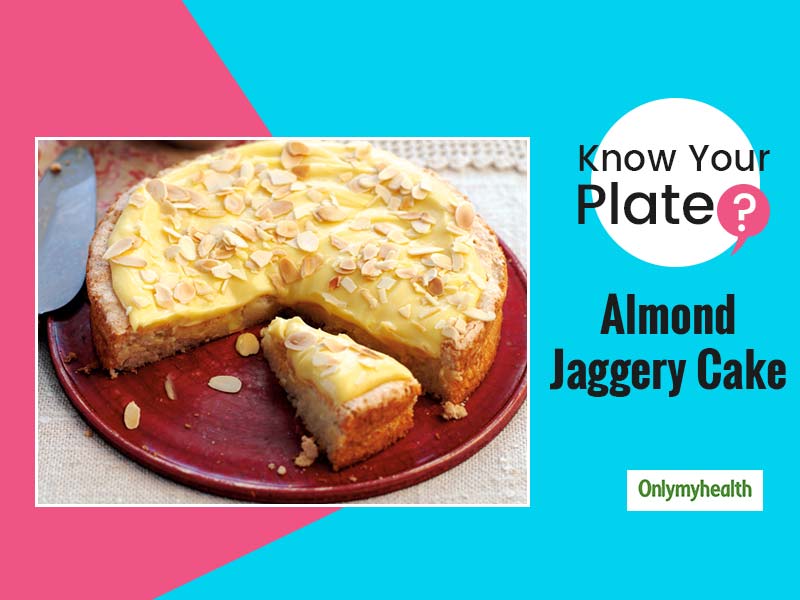 Know Your Plate: As we all continue staying indoors during the nationwide lockdown, it is essential to keep ourselves engaged in activities. One of the ways you can enjoy your day is by celebrating the art of baking, and what could be a safer way to do this than to bake a yummy cake or a fresh batch of cookies. For many, a cake means a load of empty calories, but if you replace some of the items of your cake with alternatives like almonds and jaggery – not only will the cake be delicious, but also packed with health.
Almonds are quick to flavour and pair very well with all sorts of food items. The many health benefits of almonds have been highlighted in several Ayurveda, Unani and Siddha texts. Additionally, the daily consumption of almonds may have a positive impact on people who have type-2 diabetes, improving overall heart health and aid in weight management as well. Besides that, almonds are rich in Vitamin B2, Vitamin E, magnesium, and phosphorus.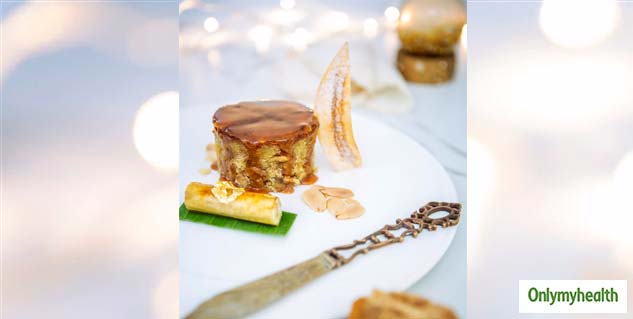 Jaggery (Gur) on the other hand is a natural sweetener made by using concentrated sugarcane juice. Jaggery is rich in minerals as it contains calcium, phosphorous and iron. Jaggery is also known as medicinal sugar because of its use in Ayurveda as well as its comparison with honey. It also has lower total sugar than the commonly used refined sugar.
Cinnamon is one of the most flavourful spices which is also known for its medicinal properties. It contains a large number of powerful antioxidants. Cinnamon is also known to improve insulin sensitivity and reduces fasting blood sugar levels. Cinnamaldehyde, one of the main bioactive compound present in cinnamon, possesses antifungal and antibacterial properties, which has shown to reduce infections & help fight tooth decay and bad breath. Just by adding two to three pinches of cinnamon to your diet, you can receive enormous health benefits.
Nutmeg - This popular spice has a mildly sweet and nutty flavour and perfectly blends with desserts. However, it can also be added to starchy vegetables/savoury foods. Apart from imparting flavour to dishes it also offers few health benefits due to the presence of antioxidants and other bioactive compounds.
Dates - Good source of antioxidants and fibre. Besides, they also contain minerals such as potassium, magnesium, manganese, iron, and Vitamin B6 all of which provides various health benefits.
This recipe by Ms Ramya, Nutritionist will help you to bake NO OVEN Spiced Almond Jaggery cake, which you can share and relish with your family. (Serves: 8 people)
Also Read: Know Your Plate: Know What you Are Eating When You Are Devouring A Samosa
Ingredients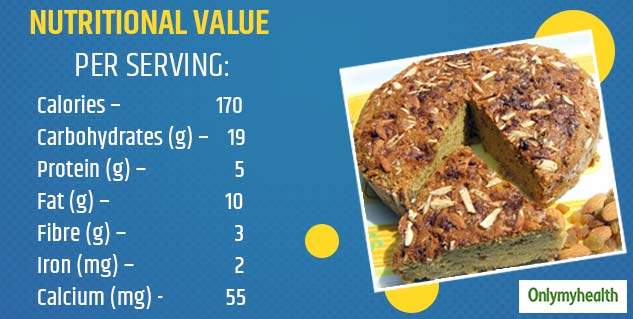 Wheat Flour - 100 grams
Jaggery Powder - 75 grams
Butter - 50 grams
Almonds, Sliced – 30 grams
Dates - 25 grams
Eggs - 100 grams
Milk - 50ml
Cinnamon Powder - 1 tsp
Nutmeg Powder - ¼ tsp
Orange Zest - 1 tsp
Baking Powder - 1 tsp
Baking Soda - ½ tsp
Method
Grease a square or round pan with butter and keep it aside.
In a bowl, add butter and jaggery powder, whisk for 10 minutes and then add egg, ground cinnamon, nutmeg powder, orange zest and mix it thoroughly and keep it aside.
In a mixing bowl, place the sieve, add whole wheat flour, baking powder, baking soda and mix all dry ingredients.
Now pour the butter jaggery mixture to the flour and mix by adding milk to form a thick smooth batter.
Add the sliced almonds and chopped dates to the cake mix.
Pour the batter in the greased pan, bake in the preheated pressure cooker with salt base for about 40 minutes.
Serve the cake cold.
Activities to burn off the almond jaggery cake by Ms Ramya (Nutritionist)
It's a challenge to resist a delicious cake, especially after giving all your time, effort and your heart into it. We may indulge in a big slice of the almond jaggery cake, but we should also be conscious of burning off the calories we added with that big slice. As almond is itself a promoter of weight loss, it won't take much time to burn off the calories; however, there are other hidden ingredients which can't be overlooked. However, if you work out regularly, don't bother to skip one day and enjoy your delicious almond jaggery cake!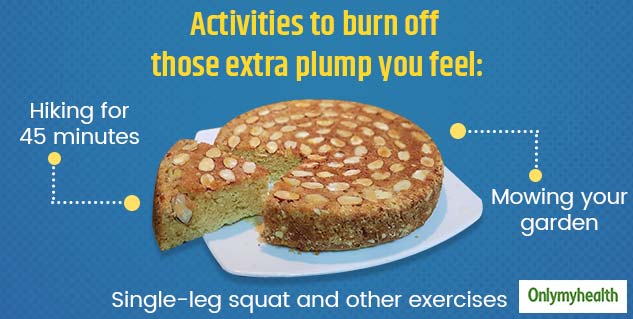 Healthy Tip: To make the cake more nutritious, you can also add Nu-Shakti Powermix for Atta (contains essential 7 vitamins & 2 minerals) to the all-purpose flour and prepare the above recipe to get maximum nutritional benefits.
Read More on Healthy Diet