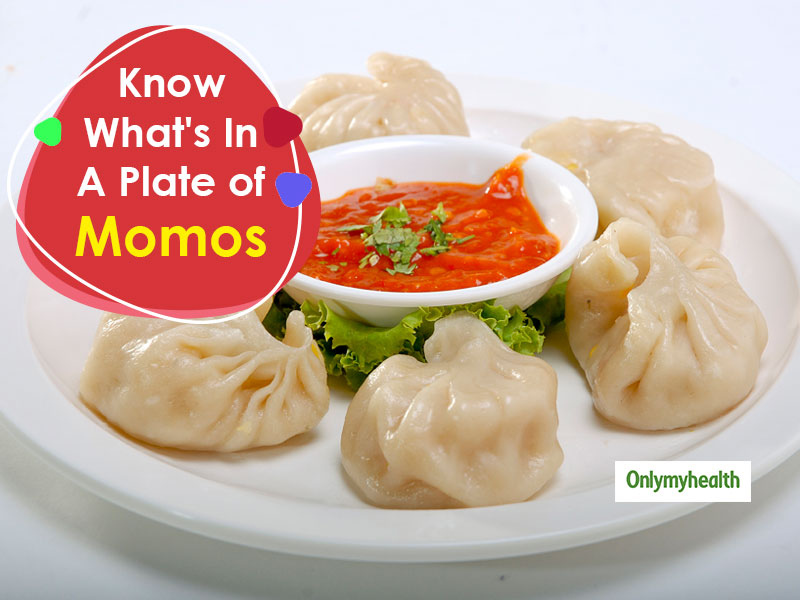 Is there anyone who isn't a momo fan? We know how difficult it is to resist those freshly steamed momos with tempting spicy red chutney.
Originated in Tibet, these now have become a popular street food in India that you can easily spot a 'Momo wala' at every nook and corner. This lip-smacking dish has now become the nation's favorite taking over traditional Indian snacks like Samosa and Kachori. There is so much experimentation going on with momos that give us innumerable variants of momos from tandoori momos to chocolate momos! But these are nowhere close to the basic and conventional steamed momos. While you might be wanting to indulge in momos right now, hear what Dr. Anuja Gaur has to say about the nutritional aspects of this dish. She is a Dietician at Aakash Health Superspeciality Hospital in Dwarka, New Delhi.
Momos Nutritional facts
Let us tell you an interesting fact about momos, these are healthiest amongst all the fast foods that we eat! Well, that's what our dietician has told us. The one main ingredient that makes this unhealthy is refined flour. Steamed momos have negligible oil content and thus, it is ain't that bad.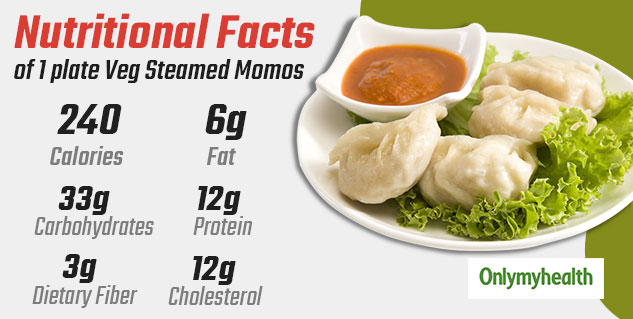 Calories- 240
Protein- 12g
Carbohydrates- 33g
Fat- 6g
Dietary Fiber- 3g
Cholesterol- 12g
We are talking about 1 Plate with 6 momos and red chutney here. Each momo gives about 40 calories which means one plate provides as many as 250 calories including the hot & spicy chutney. This snack is particularly bad when eaten from street vendors as their momos aren't freshly made. They bring uncooked or raw momos in huge batches and steam at the time of selling. This means that they are kept uncooked for hours & hours before you buy and eat them! Also, they use MSG(Monosodium Glutamate) to enhance the flavors which is a chemical and not good for health. Another thing that Dr. Anuja sheds light on is that preparation time plays a very important role. As veg momos are cooked with steam, it is important to steam them until the refined flour is cooked properly. Uncooked momo is nothing but a danger to your health.
Also Read: Know Your Plate: Nutritional Facts of A Samosa
Ingredients In A Vegetable Momo
Refined flour or Maida
Salt
Baking powder
Finely chopped vegetables(Onions, cabbage, carrot, capsicum)
Soy sauce
The covering of momo is made with refined flour and the veggies are then stuffed and sealed. This is steamed until cooked and then served.
Also Read: Know Your Plate: Nutritional Facts About Kebab Roll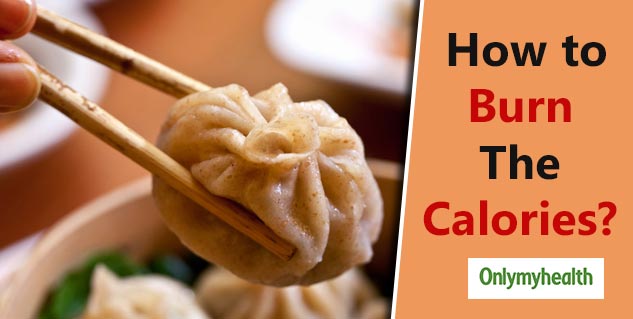 Ways To Burn Calories
First of all, a healthy lifestyle is what we must adopt. Other than that, to burn off those 250 calories that you've just had, these methods can help:
1-hour brisk walk
45 minutes of cycling
Half an hour swim
One game of badminton and Tennis
30 minutes running
Give a Healthy Twist To Your Momos
Here are some ways in which you can make your dumplings healthy:
Firstly, make momos at home. Whenever you crave them, make them as you want. You won't get these healthy momos anywhere else.
Use wheat flour instead of refined flour.
Make green chutney with Kashmiri red chili powder as a healthy substitute to the overly spicy red chilly.
Play with stuffing. Add green veggies, soybean in the filling for fresh and healthy taste.
Read More on Healthy Diet