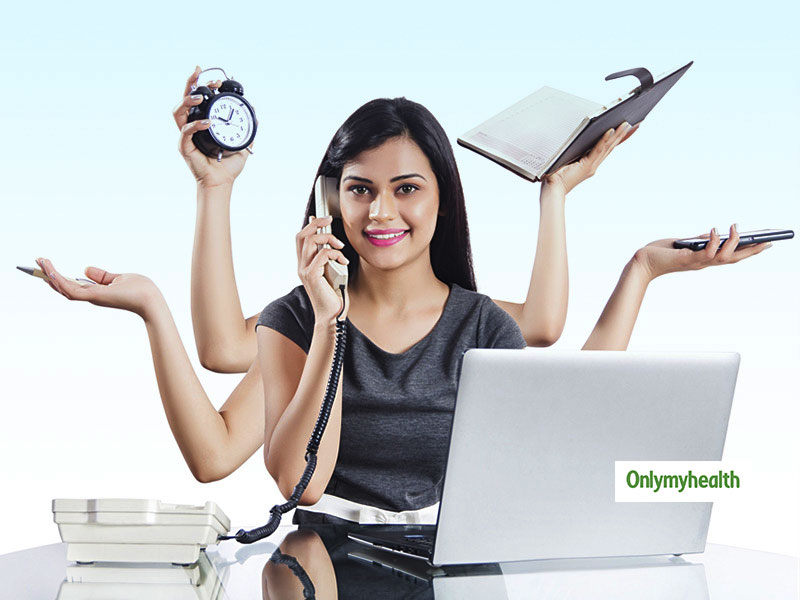 Whoever said that the day consists of a full, sometimes unending 24 hours, needs to think it through again! For most of us women, even those 24 hours seem insufficient and at the end of a long day, we're left fervently wishing for a few more. Irrespective of your life stage, being a woman comes with an invisible cape, a superpower that bestows upon you the ability to multitask, sometimes without taking a pause.
Speaking of taking a pause, this is where we'd like you to pause and think. Is it possible to plow through the day's chores relentlessly, day after day, without really being able to catch a break? Other than sheer will power, your body needs a boost to keep it going, something which nutrients such as proteins can provide. Intrigued? Read on to know more.
What you need to know about protein
Simply put, proteins are the building blocks of your body that also double up as fuel to keep you going. You need them not just for the body to grow but to also sustain itself. Dietary sources of this essential component include dairy products, meat, fish, eggs, as well as grains, legumes and nuts. When you think of your diet, it's only natural to give thought to taking a nutritionist's advice when it comes to incorporating any dietary and lifestyle changes, including incorporating protein. Let's see what some of the best-known nutritionists had to say.
Nutritionists speak
You can't be too careful when it comes to your health and that's why you have to be cautious about whom to consult before you take that first step towards a healthier and fitter you. How about if we make it easy and instead of your having to look for a nutritionist, we present the best in the business, right here? Come on then; let's see what they have to say!
We've now established that there's no better way to build and maintain your health than by ensuring you have an adequate amount of protein daily. Disha Grover, the powerhouse behind nutrifitnessbydisha concurs with this and recommends that you incorporate protein in your diet.Like we mentioned, depending on your dietary preferences you can get protein via various sources. However, sometimes a natural source may not suffice.
For instance, you may require a larger serving of legumes or dairy to get the right amount of protein, which isn't always feasible because your calorie intake also needs to be considered. In such an instance, counsels Disha, all is not lost. You can easily get your required daily protein intake by introducing a nutritional protein supplement such as Protinex in your diet. This is what she has to advise;
About Protinex
A trusted brand that has evolved over the past 60 years, Protinex is your go-to when you want to make protein a way of life. Not only can you look at building your protein levels but also boosting them if need be.
Furthermore, in today's fast-paced life where an Indian woman is constantly hustling between multiple chores, it very essential her nutritional requirement are daily. To help support you in nutritious diet, weight management, good muscle health and an active lifestyle, Protinex has designed Protinex Lite that gives you all the nutritional benefits like zero added sugar, high protein, calcium, vitamin D, and low GI that will give one the required nutrition daily, bidding audieu to fatigue, lethargy, & tiredness.
Mumbai based nutritionist Divya Ahuja cannot help but agree on the goodness that is Protinex. She urges individuals to consider Protinex Lite to complement your lifestyle, especially if you are looking out for a supplement that is high in protein and fibre, and boasts of a low GI as well.
Don't let nutrition become a challenge
Both Grover and Ahuja were part of the Nutritionists Meet 2019, organised by Protinex recently wherein they shared their insights when it comes to ensuring adequate protein, especially by women. While our panellists did agree that the required quantity of Protinex can be consumed either with milk or water, they were presented with the challenge of keeping consumption interesting for the participants. What better way then, than to put their culinary skills to test! Well, Ahuja and Grover aren't nutritionists of repute for nothing, after all! Between them, they suggested incorporating Protinex by way of a sprinkling it over your salad or yoghurt, kneading it into your roti dough or even baking some delicious and healthy banana-walnut bread or cookies! If your breakfast is incomplete without a pancake or two, remember that Protinex either in the batter or as a topping can't be beaten! Now, get the best of both worlds, which is the power of protein combined with unbeatable taste.
The bottom line
The Nutritionists Meet 2019 was a healthy mix of anecdotal references, scientific information and an element of banter, which concluded with the takeaway of just how essential protein is for today's woman. Get your daily dose of Protinex and enjoy a host of benefits ranging from a healthy gut to strong bones to increased immunity and overall, good health.
So, don't wait and take control of your health in your own hands right away. Embrace a protein-rich diet with Protinex and enjoy a healthier and happier lifestyle.
Buy Protinex Lite from Amazon today and meet all your protein requirements.
Read more articles on Healthy Diet