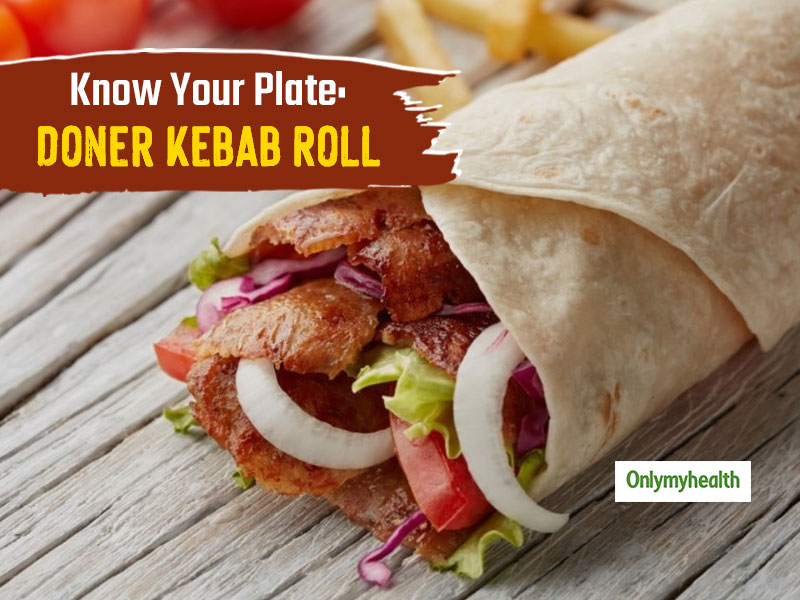 On average the doner kebab roll has a fair amount of calories: 290 – Calories (34g – 48% carbs, 14g – 44% Fat, and 6g - 8%protein)
Delicious stir-fried vegetables rapped inside soft, fluffy and warm bread with yummy yoghurt/hung curd dressing, sounds yummy right? That's how we like our Doner Kebab Rolls in our hands. Doner Kebab Roll is a traditional and popular food in West and Central Asia. The word 'kebab' is of Arab and Turkish origin. In the medieval era, these kebabs came to India, while travelling from the Middle East.
Doner Kebab Rolls is a complete meal in itself; you get vitamins, minerals, and protein from the vegetables, along with a well-balanced carbohydrate intake from the bread. To keep the taste buds happy you can experiment with different dips, sauces, mayonnaise, etc. Looking at a Dober Kebab Roll it may seem complicated to make but is it that complex? Let's explain each step to understand.
Preparation time: 15 minutes
Cooking time: 15 minutes
Serves: 4
Ingredients
For wrap bread
NatureFresh Sampoorna Chakki Atta – 1 cup
Curd – ¼ cup
Milk – 1/3 cup
Yeast – 10 gm
Salt – 5 gm
Sugar – 5 gm
NatureFresh Acti Heart cooking oil – 20 ml
View this post on Instagram
For Stuffing
Cottage cheese fingers – 100 grams
Bell peppers – 10 grams
Sliced onions – 20 grams
Iceberg Lettuce – 20 grams
Sliced Olives – 10 grams
Paprika powder – 2 grams
Hung curd – 10 grams
Allspice – 1 gram
Sumak – 1 gram
Zatar – 1 gram
NatureFresh Acti Heart cooking oil – 1 tablespoon
For labneh dip
Hung Curd – 50 grams
Chopped Garlic – 5 grams
Fresh Cream –10 ml
Fresh Dill – 2 grams
Tahini – 5 grams
Lemon juice – 1 no
Leonardo Olive oil – 2 tablespoon
Salt – 1 gram
Crush pepper black – 1 gram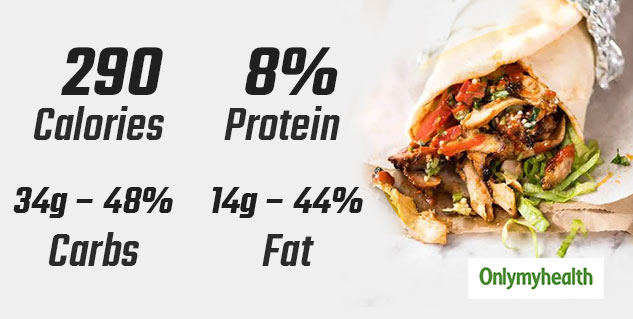 Activities that will help you to get rid of these calories and free your mind from the eating guilt with 1.7 Hours of Cleaning (time to clean the dirty room and make your mom happy).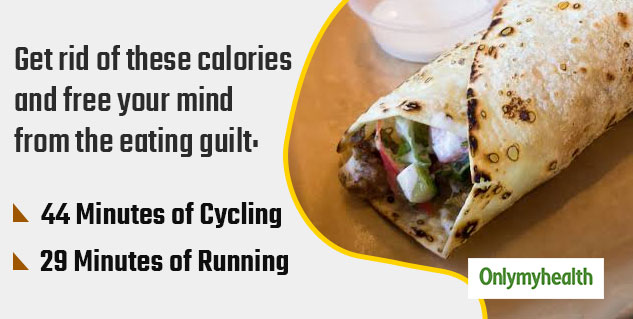 Oil plays an important role in preparing any delicacy in our kitchen; hence picking the perfect oil will not only help you to control the calories but also help you provide the basic nourishment to your body.
(With inputs from Ritika Samadar, Head Nutritionist, Max Hospitals, Delhi, and expert with NatureFresh Acti Heart Cooking oil)
Read more articles on Healthy Diet