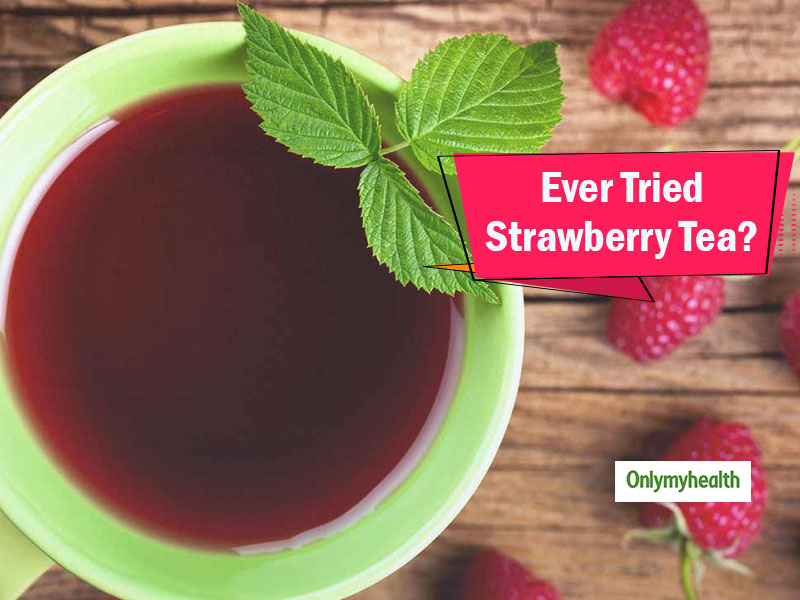 Strawberry tea is a herbal tea that is not only flavorful but also health beneficial. Drinking this may boost your health in plenty of ways. Read the recipe and benefits here.
The bright red, sweet and flavorful strawberry fruit is probably everyone's favorite. Its aroma is so satisfying that can ease your stress and instantly lighten up your gloomy mood. You must have had strawberry shake but have you ever tried strawberry tea? No, we aren't talking about iced tea here but a freshly brewed cup of warm strawberry tea which is a rewarding treat for winters. You can get this tea in fancy restaurants but why pay so much when you can make this at home! There are several variations of herbal strawberry tea. In this article, not only we will tell you how to make a cup for yourself but also numerous health benefits of drinking strawberry tea that you'll get.
Strawberry Tea Recipe
All you need is a freshly brewed cup of hot strawberry tea to keep you warm from winter chills. Here is the step-by-step recipe of the exotic strawberry tea made with strawberry fruit, leaves and water.
Ingredients:
1/2 cup chopped fresh strawberries or
1 cup dried strawberry leaves
3 cups of water
Sweetener of your preference(honey or sugar)
Follow these steps to make this tea:
With chopped strawberries:
Take a saucepan. Add water and chopped strawberries and boil.
Boil them for 4-5 minutes and strain.
Serve hot.
If you are using strawberry leaves:
Boil water in a pan.
In a teapot, add dried strawberry leaves and pour water over them. Keep it for 8-10 minutes.
Now, strain the tea and serve hot.
Also Read: Moringa Tea: A Unique Tea With Amazing Health Benefits
Health Benefits of Strawberry Tea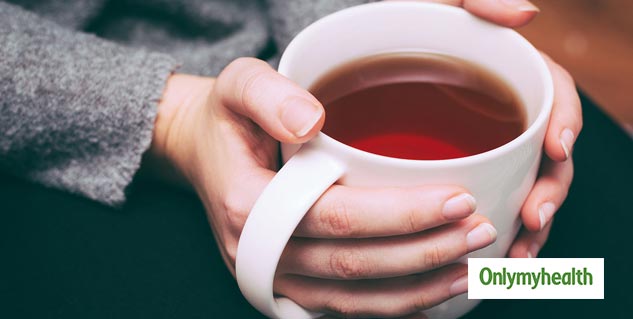 Apparently, strawberry tea has some health benefits too! Apart from satisfying the palates, drinking strawberry tea can also fix numerous health woes too. This might come as a shocker to many, but it is true. Read all the health advantages of this tea here:
Strawberry tea is said to possess anti-aging properties. Drinking this regularly would slow down your aging and limit the occurrence of aging signs and lines on the face.
This tea may keep your blood sugar levels in check.
Strawberry fruit and leaves both have phytonutrients that help in treating inflammation.
Drinking this tea can boost immunity by inhibiting viruses and microbes.
Strawberry tea has antioxidants that reduce the risk of cancer and tumors.
This tea may boost heart-healthy by blocking the enzymes that cause irregularity in blood pressure.
Also Read: Sencha Tea: The Japanese Green Tea With Excellent Benefits
Are there any side-effects of drinking strawberry tea?
Though this is a herbal tea, it might not go down well to some people where they may suffer certain minor issues like:
Upset stomach
Constipation
Cramps
Thinning of blood
These are minor problems and shouldn't be regarded as side-effects.
Also Read: Healthy Tea Blends For Good Health
NOTE: Pregnant women shouldn't drink this tea without consulting their doctor. Herbal teas are said to be not good during pregnancy.
Read More on Healthy Diet