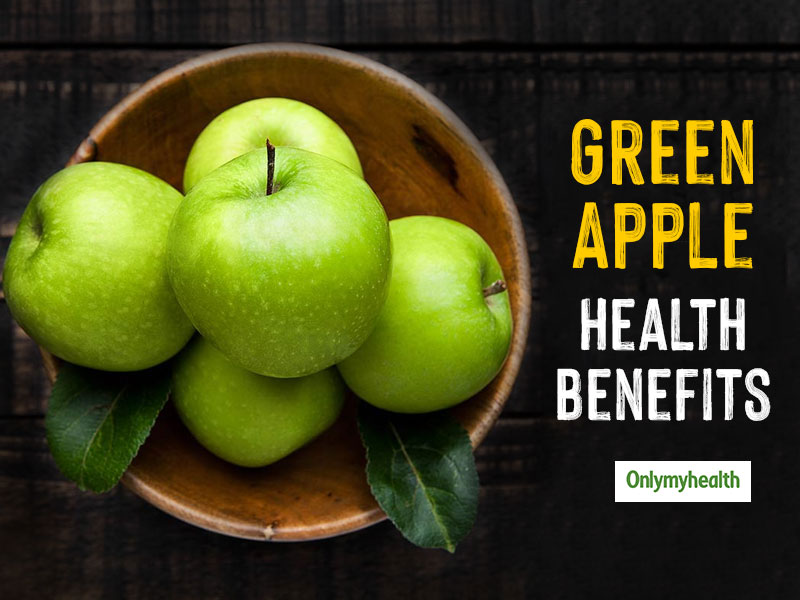 Health Benefits of Green Apple: After hearing apple, a red-coloured image of apple starts to form in the mind of most people. We hardly know the benefits of a green apple, but they are as healthy as red ones. However, they are slightly sour and sweet with full of nutrients, minerals and vitamins (which are suitable for overall health). Green apple has high fibre content which helps in improving the metabolism of the body.
Note: When consuming apples, make sure you are not throwing the peel into the trash. Consuming an apple with its skin improves overall health. Due to its high fibre content, apple helps in detoxification. It keeps the digestive system and liver away from harmful elements and controls blood sugar (diabetes patients).
Are green apples good for you?
Green apple is considered as one of the healthiest fruits as it is packed with essential nutrients like protein, vitamins, minerals and fibre. They are known to relieve digestive disorders and are also very useful in lowering high blood pressure, cholesterol, stabilizing blood sugar levels, and improving appetite. Read more know the comprehensive health benefits of green apple.
READ: One More Reason to Eat an Apple Daily
Green apples help in reducing weight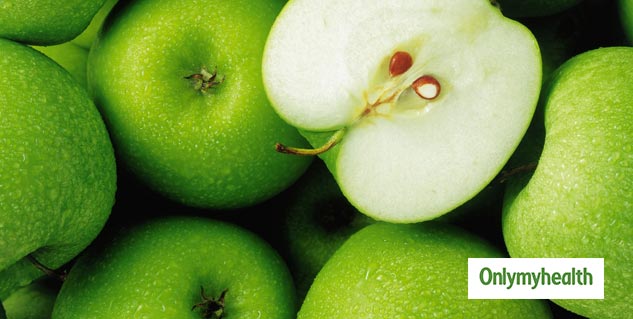 Green apples are packed with fibre and are low in fat, sugar and sodium. Green apple juice is known to prevent several pains in the body. It also improves calorie-burning capacity, which helps you deliciously achieve your weight loss goals.
Green apples are suitable for your liver
READ: Diabetes Fruit Diet Chart: 5 Apple Salad Recipes To Control Blood Sugar
Green apple juice is a natural detoxifying agent and has antioxidant properties too. These antioxidants prevent free radicals from damaging the liver. This, in turn, ensures that your liver is functioning properly or not (by preventing swelling in the liver).
Beneficial for lungs
According to studies, regular use of green apple juice can reduce the risk of asthma onset by up to 23%. People who smoke regularly can also drink green apple juice. By this, they can protect themselves from obstructive pulmonary diseases.
Regulates bleeding in periods
This green apple juice is a potential source of vitamin K, an element that helps to clot the blood. People who drink this juice have healing capacity (wound repair). It is beneficial for women who have high blood pressure and pain during periods. Women can also use this drink to bring the bleeding under control.
Anti-ageing
Antioxidants in green apples, such as vitamin A, vitamin C, and phenol, prevent premature ageing. Free radicals present in the body cause the onset of wrinkles, fine lines and dark spots. Regular use of this antioxidant-rich drink can help the body fight against these free radicals and eliminate the damage caused by it.
Read more articles on Healthy Diet