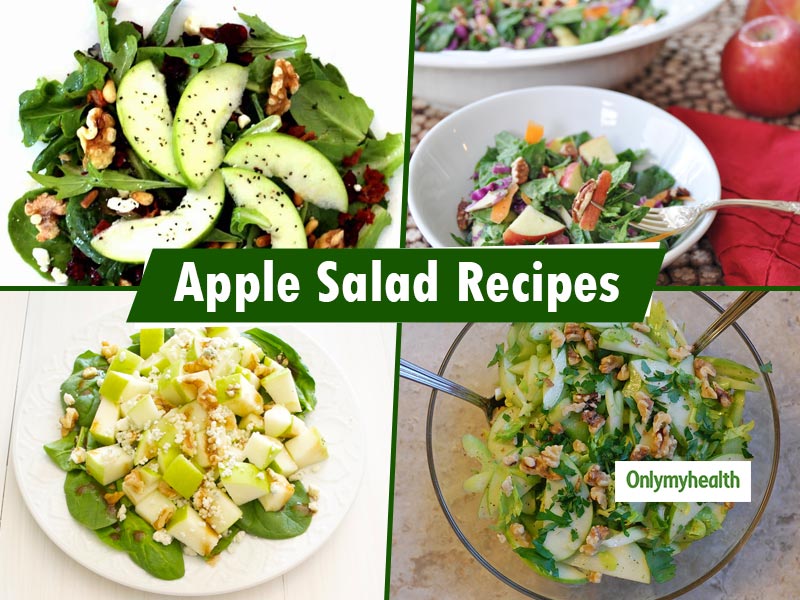 Delicious apple salad recipes for diabetics: Apple is known as one of the most favorite fruits that people around the world like to eat. Apple is favorite among every generation, whether it's kids or the oldies everyone loves it.
Apples can be easily eaten wherever and whenever you want. People like to keep it in their bags as a snack. Apple is a fruit that is added as an ingredient to many dishes. Apples are used in the following items:
pies
sausages
salads
smoothies
cakes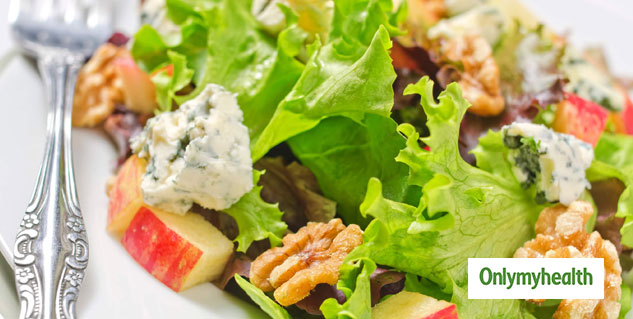 Apples are full of nutrients. It contains a lot of:
antioxidants
vitamins
minerals
that improve your bones, skin and digestive health. Apples also have a high amount of dietary fiber, which helps in weight loss. These fibers can also help to manage certain signs and symptoms of diabetes.
Since apples are a good source of fiber, it is not only easily digested but also releases sugar slowly into the bloodstream, which does not increase blood sugar instantly. If you too want to control your blood sugar levels, include some delicious apple salads in your diet. We're going to tell you about 5 such apple salads that can be beneficial for your health.
Spicy cheese, gram, and apple salad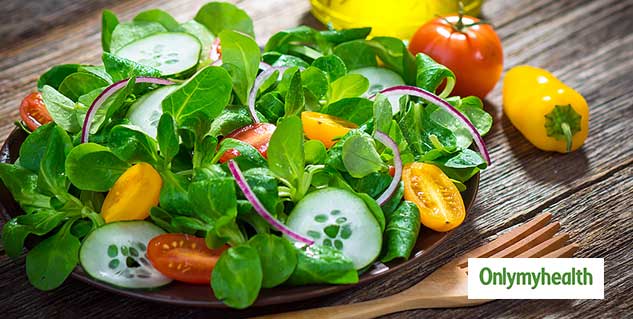 Boiled chickpeas, pickled paneer and apple crunch salads are as tasty as it sounds, and it will melt your heart, with its first bite. Chole and Paneer is a good source base of protein. Diabetic patients must include this dish/salad in their diet for adequate protein.
Green apple salad
Also Read : Intermittent fasting diet plan benefits: Could Help Prevent Type-2 Diabetes
This salad made with the goodness of green apple, olive, onion, coriander leaves, and olive oil. Doesn't it sound delicious? If your blood sugar is unstable then you are not advised to should use honey in this salad.
Apple and carom seeds salad
Low-calorie and easy to make, you'll find this salad better than other options. Like apples, carom seeds also have very low-calorie content and are rich in fiber. It also contains a high potassium content, which helps to control your blood pressure.
Apple and pine nut salad
These salads are a healthy mix of everything. Also, it is good for your nourishment. This salad has the goodness of fennel, onions, cherry tomatoes, apples, pine nuts, coriander, and other nutrients, which could be tried by any diabetic patient.
Avocado, apple and spinach salad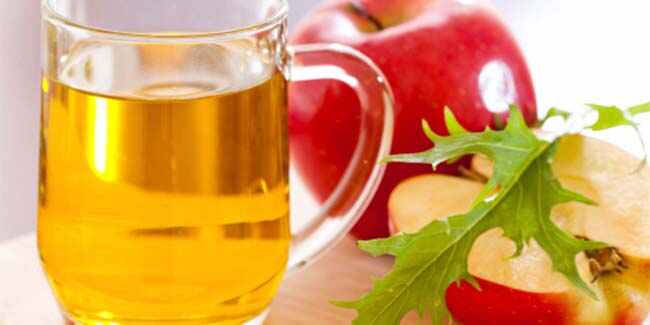 To make this green salad, you need to combine the chopped apples, fresh avocados, cheese, dried cranberries, and walnuts with some spinach leaves. After the combination of all these, prepare this salad by using apple cider vinegar, which will not only enhance its flavor but will also add several benefits to it.
Read more articles on Diabetes