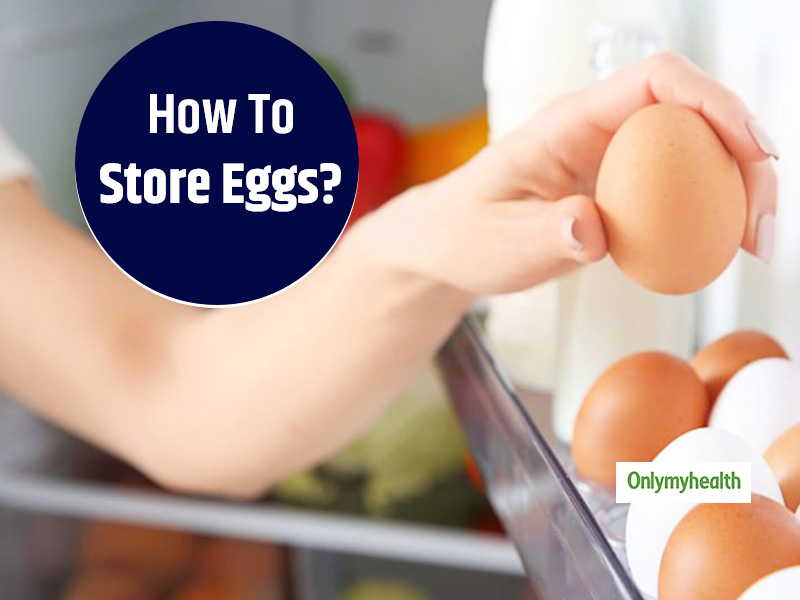 Eggs are considered nutritious and must be classified as mega foods, for their immense health benefits. Eggs are a storehouse of essential nutrients most of which are absent in the modern diet. It is rightly put that a whole egg consists of all the chief nutrients that can turn a single cell to a baby chicken. The nutrients can escalate the generation of energy and hormones for growth. A single egg is a rich source of Vitamin A, folate, Vitamin B5, Vitamin B12, Vitamin B2, along with phosphorous, calcium and zinc. Eggs contain trace nutrients in the right amount that are vital for health. While it is true that eggs are high in cholesterol, but cholesterol present in eggs do not necessarily raise cholesterol in blood.
Liver is known to produce large doses of cholesterol in a day, so, when increasing the intake of dietary cholesterol, our liver produces small amount of cholesterol to balance out the production. Consuming eggs is a good way to raise the amount of HDL or high-density lipoprotein. People who have higher levels of the "good cholesterol" or high-density lipoprotein have a lower risk of heart disease, stroke and other cardiac problems. As per studies, eating two eggs per day for subsequent six weeks led to an increase in HDL levels by 10 percent.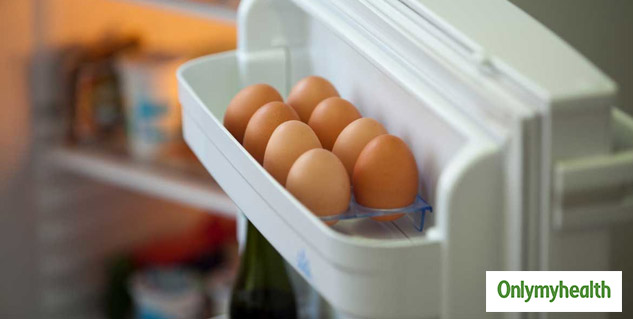 Also Read: National Nutrition Week 2020: Egg White or Whole Egg, Which Is Better And Why?
An unrecognised nutrient in the form of Choline that most people don't know even exist, is extremely crucial and is clubbed with B Vitamins. Choline is used to build cell membranes and produces signalling molecules in the brain to control other functions.
While eggs have multifarious benefits, we commonly wonder whether refrigerators are the best place to store them. A majority of us store our eggs in the fridge door as refrigerators are equipped with egg compartments to safely lay our eggs. But, this isn't the right place for storage. Scientists believe fridge doors to be the warmest part susceptible to temperature fluctuations. So, it is commonly advised to store them at a consistent temperature. As per British Egg Information Centre, eggs need to be kept at a constant temperature that of below 20 Degree Celsius.
Eggs are stored in fridge for the common belief that it would make them last longer without rotting and spoiling their taste. So, it is usually advised to keep them nearer the back of the fridge, for a constant temperature. But keeping eggs in your 'favourite spot' has its own set of pros and cons.
Role of Salmonella – The Harmful Bacteria
Salmonella is a type of bacteria that has a hub in the intestines of warm-blooded animals and while present inside the animal's intestinal tract where it resides perfectly safely, but can lead to severe illness upon entering the food supply.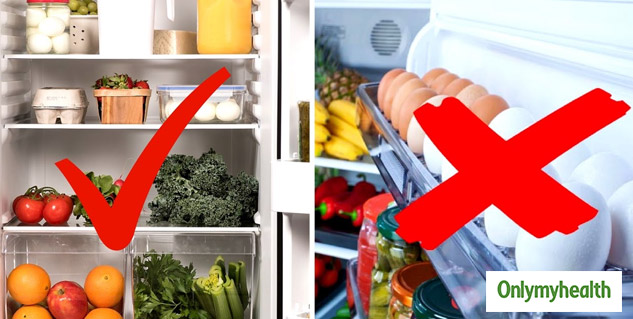 Salmonella infections result in awkward symptoms such as vomiting and diarrhoea are even more fatal for older adults, children and those with a weak immune system. Salmonella infections commonly spread from alfalfa sprouts, chicken, peanut butter and eggs. An egg is likely to be contaminated with Salmonella externally, when the bacteria penetrates into eggshell, but can force multiplication internally if the hen carried Salmonella and the bacteria were already transferred into the egg before the formation of shell.
Demerits of Storing Eggs in a Refrigerator:
It is a common myth that storing eggs in the fridge door help protect them and make them last for long, preserving their taste and odour. But, the process can generate temperature fluctuations every time we open the fridge encouraging bacterial growth and degenerating eggs' quality by impairing their protective membranes.
As per chefs, room temperature is regarded as the best for baking eggs. So, it is suggested to let eggs adjust at room temperature before use. Thus, leaving eggs at room temperature for up to two hours is considered a rather safe option and we must ensure to cook them at a safe temperature.
As Salmonella presence varies by geographical location, the process of egg refrigeration differs among countries. In the Unites States, commercially produces eggs need to be placed in a refrigerator to avoid the risk of food poisoning, while countries in Europe and many others across the world consider it safer to store eggs at a constant room temperature for a duration of a few weeks.
Also Read: Ever Heard of Egg Oil? This Natural Oil Can Become Your Hair's Best Friend, Read Benefits
How to store eggs effectively?
Listed below are some proper ways to store eggs effectively:
It is always advisable to place eggs in their original packaging while first buying them. The composite material of the packaging prevents unnecessary absorption of odour and allows for their safer placement.
Often, built-in refrigerator compartments make for unnecessary dumping of eggs all in a single place which can lead to their wastage.
Eggs should be avoided from repositioning or movement with their bulbous end on top and yolk centred in to ensure that a balanced position ensure fresher taste and odour.
As most of find it more convenient to stash our eggs on the inside of the door, but, the fridge's main body allows for maintenance of a more consistent temperature and it is advisable to store eggs at a temperature of 40 degrees Fahrenheit or cooler for their longer time span.
While freezing eggs out of the shell, it is necessary to crack the portions to be freezed and adequately separate them onto an air-tight container.
Alternatively, without having to separate eggs, one can easily freeze whole eggs by whipping the eggs together until complete integration and thereupon, placing them to a freezing container. Thus, freezing eggs whole can be more space-effective and stored cleanly.
(Written by Shivani Priyam, Sub Editor, Onlymyhealth)
Read more articles on Healthy Diet