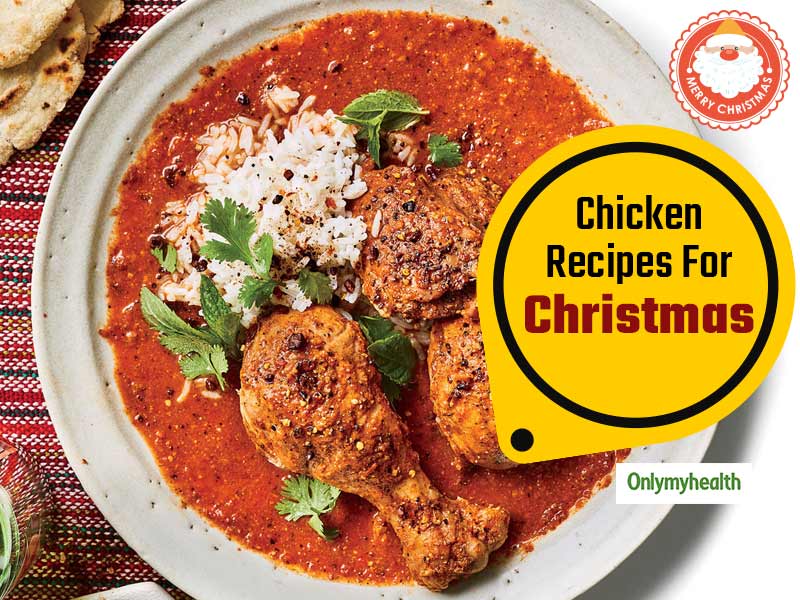 Three absolutely mouth watering Christmas chicken curry recipes coming from different parts of the country.
Festivals are all about food, And Christmas is all about spreading the joy by enjoying a meal with your loved ones. If you are planning to have your own party at home and wish to try something new, we have something exciting for you on offer. This Christmas, surprise your guests with these delicious chicken recipes. These recipes are easy to make and are every bit interesting and yummy. Also, these are not very heavy on the stomach too as poultry in general is easier to digest as compared to red meat.
Read below and recreate these recipes this Christmas: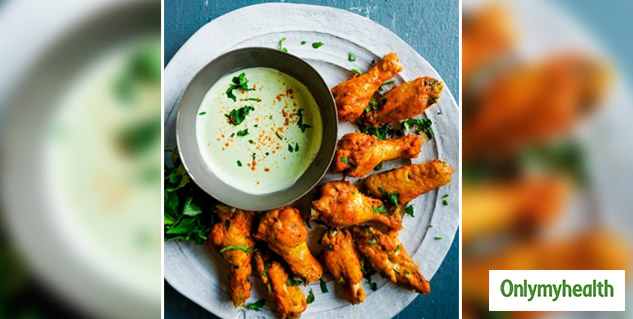 Chicken wings Kerala style
INGREDIENTS: Chicken Wings, Turmeric powder, Chicken Masala Powder, Red Chilly powder, Coriander powder, Pepper powder, Yogurt, Lemon Juice, Salt - To taste, Olive oil.
METHOD:
1. Chop chicken wings into two parts, wash it thoroughly and strain.
2. Marination: Marinate with oil and add up all the ingredients mentioned above.
3. Use knife to put some cuts over the chicken so that the spices could sink in.
4. Now cover it with a cling wrap and refrigerate. Keep this inside the fridge for about an hour or more.
5. Take a pan, add a little water. Empty the marinated chicken pieces into the pan.
6. Make sure that you are not adding too much of water into it, chicken will be releasing its own water and fats. Then cover the pan with a lid and cook for 25-30 mins. Once your chicken is cooked, remove the lid.
7. Dry up the water in the pan by keeping the flame medium.
8. Once the chicken is dried up add oil into the pan. Stir fry the contents for almost 8-10 mins, till it gets a little fried and crisp.
9. Once you notice that all the masala has been coated around the chicken, plate it and serve hot.
Also read:Eating Chicken May Stave Off Colon Cancer in Teens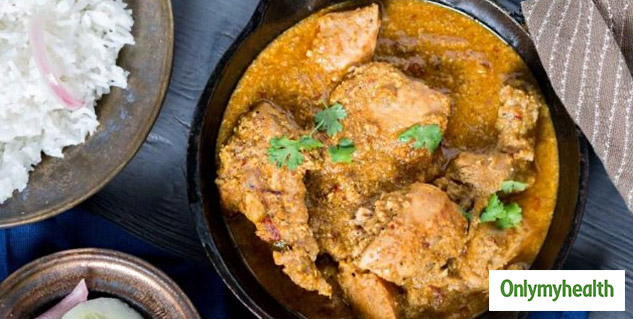 Xacuti Chicken
Xacuti chicken is a Goan chicken recipe. It has not traveled over the topography of Indian states despite being extremely different and delicious in taste.
INGREDIENTS:
800-900g chicken pieces with bone, wash it thoroughly, Oil, Bay leaves, Onion, finely chopped onion, Salt
For paste: Oil, Cinnamon stick, Cloves, Black peppercorns, Coriander seeds, Cumin seeds, Kashmiri chilies, Onion, finely chopped green chilies, Chopped Garlic cloves.
To prepare coconut paste: Tbsp Oil, crushed cashew nuts, poppy seeds, grated coconut and water.
METHOD:
1. For the paste: Take a pan and add oil, heat. Add cloves, black peppercorns, coriander seeds, cinnamon stick, and Kashmiri chilies.
2. Saute the onions till it tenders up. Allow the mixture to cool down and grind.
3. Now add green chilies, ginger paste, garlic paste and grind once again to obtain a fine consistency.
4. Now prepare the coconut paste. Heat oil in a pan and roast cashew nuts,add poppy seeds and coconut. Let it turn golden brown. Now allow the mixture to cool down and then grind.
For the chicken:
5. Heat oil in a pan, add bay leaves and saute. Add onions, wait for it to turn golden.
6. Now add paste into the pan, cook the mixture till it releases oil.
7. Now add a cup of water, add salt to taste and cook for 15 mins.
8. Add coconut paste, a little water and cook the contents without lid for 5 mins.
9. Now the Xacuti Chicken is ready you can serve it hot.
Also read: Magical benefits of onion that keep the doctor away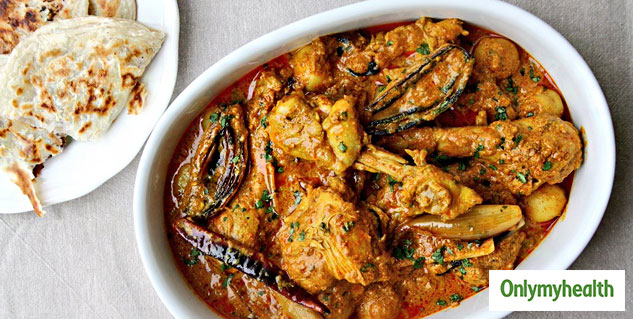 Chicken 2 pyaaza
INGREDIENTDS: Oil, cinnamon sticks, cloves, onions finely chopped, green chilies chopped, salt, ginger garlic paste, chicken, turmeric powder, red chili powder, tomatoes, coriander seeds, garam masala , black pepper, diced onion, coriander leaves.
METHOD:
1. Take a pan, add oil and heat.
2. Add garam masala, cloves, cinnamon sticks.
3. Add diced onions, saute and add green chilies.
4. Add salt, mix and cook untill a golden color is observed.
5. Add garlic paste and cook well.
6. Now add chicken in the mixture.
7. Add turmeric, red chili powder to the chicken and cook for 10 mins.
8. Once the masala is cooked well, add tomatoes and cook for 10 mins on a low flame.
9. Add garam masala, coriander and black pepper powder. mix and cook for 5 mins.
10. Now add coriander leaves, onion and cook further for 10 mins.
11. Chicken Do-pyaaza is ready. Garnish it with onion rings and serve.
Read more articles on Healthy Diet