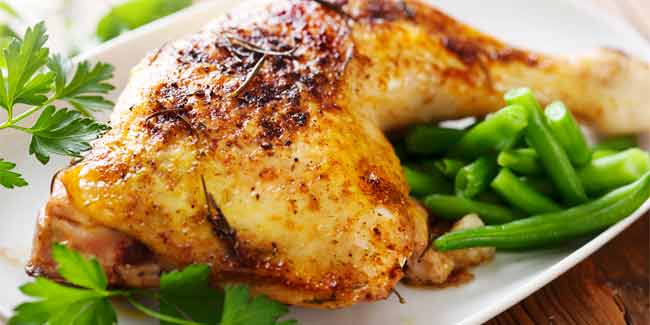 A new study has claimed that teens who eat more chicken and fish may lower their risk of developing colon cancer. The study of nearly 20,000 women who ate more chicken during their teen years had lower risks of developing colorectal adenomas, which are benign tumours that may progress into colon cancer.

In the study, women in the age group of 34 to 51 answered questions about their diet during high school. Over the following 10 years, 1,494 of the women were diagnosed with colorectal adenomas. Of these adenomas, 305 were in an advanced stage.

The researchers did not find a direct relationship between red meat intake and adenomas, but the results showed that replacing one serving per day of red meat with one serving of poultry or fish may reduce the risks of rectal and advanced adenomas by about 40 per cent, LiveScience reported.

Previous research has found that a diet high in red and processed meat may increase risks of colon cancer. However, earlier studies have investigated diet during adulthood, rather than focusing on what people eat earlier in life, and their future cancer risk.
Read more Health News.