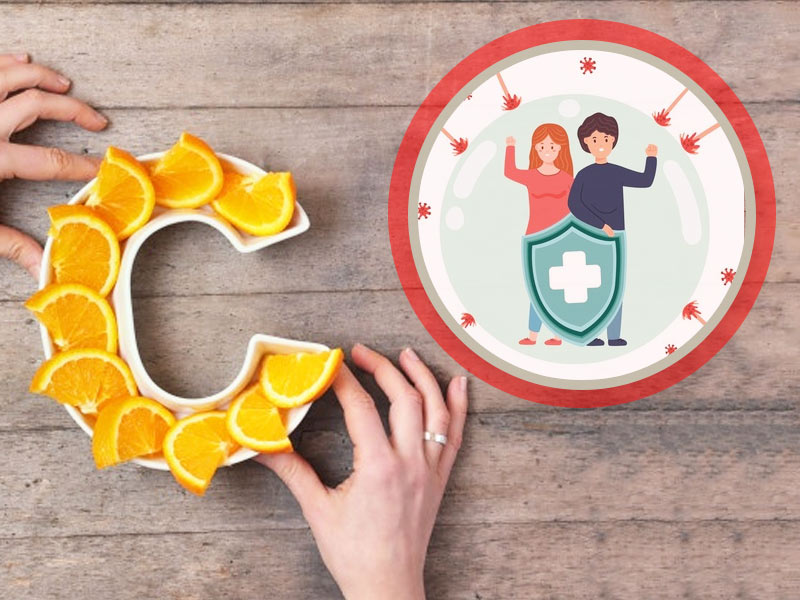 Ever since the pandemic hit us, people have started realizing the importance of health over anything else. And in our ongoing fight against coronavirus, one of the measures that most people have adopted is to focus on boosting immunity. Everyone has today realized that in this current scenario when vaccination drive is underway, the best way to increase immunity is through strengthening our body's immune system. This can be achieved through a healthy lifestyle that includes proper diet and exercise daily. One of the key contributors towards building our body's defence mechanism is Vitamin C. Scientifically known as ascorbic acid, this is a water-soluble vitamin that is known to exert a multitude of beneficial effects on cellular functions to maintain and develop a healthier immune mechanism. Read ahead as Dr. Sanchayan Roy, Senior Consultant Internal Medicine and Critical Care, National Heart Institute, New Delhi explains how vitamin C builds immunity.
How vitamin C does it?
Vitamin C is a strong antioxidant that helps in strengthening the body against free radicals. Free radicals are compounds that can be harmful and lead to multiple health issues including diabetes, heart disease, and even cancer if present in excess amount in the body. Surprisingly, free radicals are not always bad as they offer certain health benefits including fighting infections. However, the key is to maintain the right balance between antioxidants and free radicals.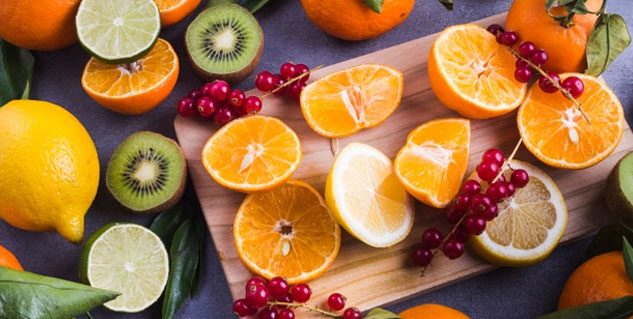 A study by the Central European Journal of Medicine, 2010 has established that Vitamin C supplementation stimulates the immune system, prevents DNA damage, and decreases the risk of many diseases. Inadequate intake of this antioxidant may result in impaired function of the immune cells and suppressed immunity which predisposes to infections and aggravates malnutrition.
Also Read: Never Take Vitamin C and Zinc Together, Public Health Expert Explains Why
At the same time, several of our body's other functions are dependent on the immunity levels of our body, because our immune system isn't a simple set of cells that work in isolation. For instance, Vitamin C helps the body to produce collagen, the skin protein, and one that plays a huge role in wound healing. Similarly, the adrenal glands play an important role in your body's response to stress. This function uses a significant amount of Vitamin C every time the body undergoes a stressful scenario.
How to Get Vitamin C?
The human body does not store vitamin C, so it is important to ensure daily intake of food items, which are rich in this super nutrient. Vitamin C is naturally available in fruits and vegetables including tomatoes, potatoes, strawberries, green and red bell peppers, broccoli, kiwi among others.
Also Read: 9 Foods That Have More Vitamin C and Antioxidants Than Orange
Having said that, several people consume unhealthy processed food that does not provide required nutrients to the body. Moreover, factors like exposure to pollution and bad lifestyle choices like smoking, alcohol consumption, lack of daily exercise make the body vulnerable to infections. In such cases, it is advised to consume vitamin C in a supplement form as prescribed by doctors. However, before starting the dosage of Vitamin C supplements, it is important to check with your doctor or registered nutritionist to avoid overdosing which might cause digestive problems.
Thus, you must add vitamin C to your diet to bolster your immune system. This would help you in the long run by protecting against several illnesses that a weak immune system might invite.
Read More Articles in Mind and Body
All Images Credits- freepik