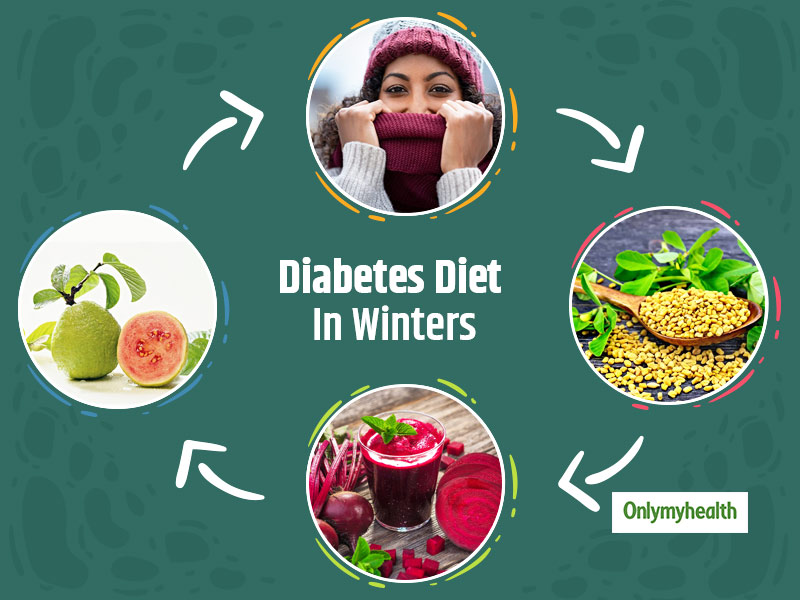 Diabetes is undoubtedly the most common global health condition with around 463 million people suffering from diabetes. Yes, a major part of the population is diabetic! This is an eye-opening fact which calls for awareness. Diabetes mellitus is the silent killer that doesn't give warning signs and therefore, a person fails to identify the condition beforehand. The only way to control diabetes is by controlling diet. While we know what foods are big 'NO' in the diabetes diet, there are some foods that you can have without thinking. Every season comes with a variety of foods. The Winter season surely has a lot to offer us. Considering that, we have compiled the ten best winter foods for beating diabetes. If you or someone in your family is diabetic, make sure to read the complete article and include the foods in your diet.
Healthy Winter Foods To Control Diabetes
The Winter season probably has the widest variety of seasonal foods. You get so many colourful and nutritious fruits and vegetables to eat. However, diabetic people may need to be careful of what they are eating as avoiding sugar is a must for them. Keeping that in mind, we have listed down 10 winter fruits and vegetables for diabetics. These are healthy winter foods that won't affect blood sugar levels.
1. Fenugreek or methi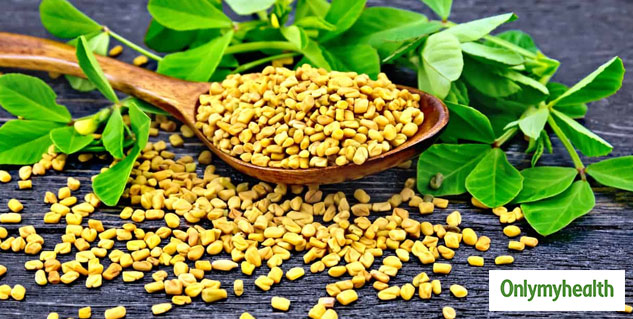 You would see greens in abundance in the winter season and mighty methi is one of them. If you spot a vendor selling fresh methi leaves, get it without a second thought. This is one of the ideal winter foods that can be used to make many dishes including paranthas, poori, methi ki sabzi, and many other snacks. Needless to say, fenugreek is a great addition to the diabetes diet. It has 4HO-Ile amino acid that has anti-diabetic properties. Eating fenugreek would increase insulin sensitivity and regulate insulin secretion for diabetes regulation. Diabetics must eat fresh methi leaves when available and fenugreek seeds throughout the year to reap its benefits.
Also Read: Methi Ladoo For Diabetes, Know-How This Fenugreek Dessert Can Control Blood Sugar
2. Spinach
Another green vegetable for diabetes is spinach. This non-starchy vegetable is high in fibre along with a low glycemic index. Everyone must have spinach in winters as it is supremely nutritious. Palak paneer is one of the most cherished spinach dishes. You can also have palak k paranthe or palak poori to have spinach in a tasty way.
3. Sweet Potato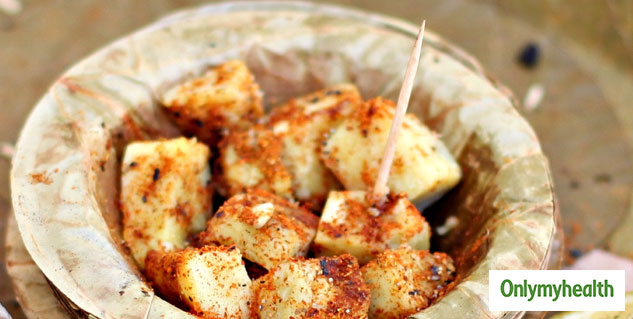 Sweet potato chaat has become a healthy street food that you get to eat throughout the year but it is special in winters. Sweet potatoes are harvested in the cold season and unlike their brother 'potatoes' and opposite to their name, sweet potatoes are actually healthy for diabetics. These have fibre and a low glycemic index that makes them apt for a diabetes diet. Besides, it can also control blood pressure. So, have sweet potatoes to lower your blood sugar in winters.
4. Beetroot
Beetroot, the beautiful pink vegetable is also great for diabetes. Beetroot is a sweet vegetable but its natural sugar content won't mess with your blood sugar. A lot of people avoid consuming it presuming that it is sweet and therefore should be avoided. In reality, beetroot has fibre and essential minerals that are good for overall health. Thus, you need not avoid but have beetroot throughout the winter season.
Also Read: 5 Healthy Chutneys to Boost Immunity and Secure Health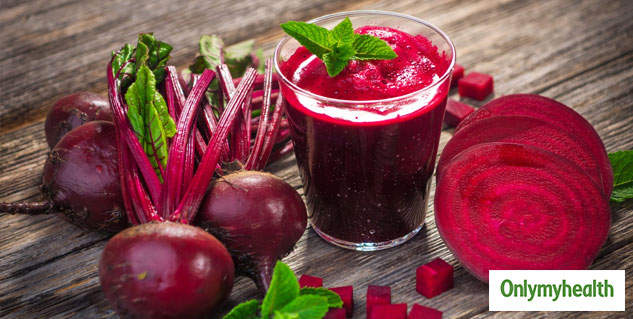 5. Carrots
We all love carrot halwa or gajar ka halwa, agree? But diabetics are asked to avoid it which is right to some extent as it contains sugar but carrots are good for them. They must have carrots for the innumerable nutrients they offer. Carrot has a low GI which helps in insulin regulation. There are many ways to have carrots other than its pudding. Have it in salad or make sugar-free carrot halwa to satiate your cravings.
6. Guava
This isn't solely a winter fruit as guava is available throughout the year but we have added it to our list as this sweet fruit is diabetes-friendly. Its natural sugar won't spike blood sugar levels and the high dietary fibre content would keep you feel full for a longer time. Slice guavas, sprinkle some black salt on it and eat. You can also make guava leaf tea for its amazing health benefits or have guava chutney, the options are many.
7. Cinnamon
This is a popular spice for its great warming effects. We know about cinnamon benefits but some of you may not know that cinnamon is good for blood sugar regulation. This spice is loaded with antioxidants that combat oxidative stress and reduces the risk of diabetes. While it helps in keeping sugar under control in diabetes, its consumption can cut down the risk of getting diabetes in healthy adults. Thus, cinnamon is a must-have in winters for one and all. Add a pinch of cinnamon powder to your tea or have cinnamon milk at night to give warmth to the body. However, do not overconsume cinnamon as it can cause some side-effects.
8. Oranges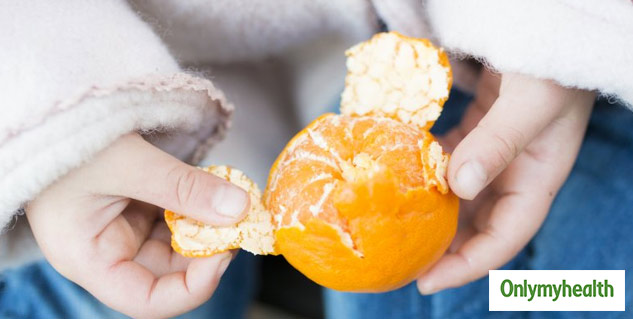 Make oranges your best friend in winters and you won't fall ill. Not just oranges but all citrus fruits including lemons are good for your diabetes. These are no less than superfoods as they are low in glycemic index and full of antioxidants to protect against seasonal flu and illnesses. Have fresh orange juice in the morning or have one orange daily to control your blood sugar. There are many ways to consume oranges, just find one and start.
Also Read: 9 Foods That Have More Vitamin C and Antioxidants Than Orange
9. Clove
This is another spice that helps in diabetes management by promoting insulin production and normalising blood sugar levels. There are several research done on clove and their benefits. One of them states that cloves have hypoglycaemic effects that help in increasing insulin production. A diabetic person must have cloves in their diet to boost up insulin response and aid blood sugar. Add clove powder to your diet or add one clove while preparing your tea to get its goodness. Alternatively, you must add cloves to your food to enhance taste and get healthy.
10. Vegetable Soup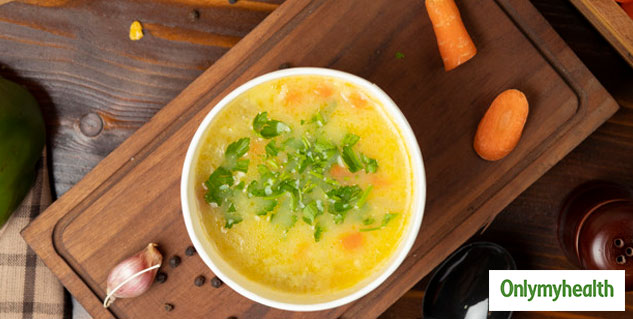 Lastly, we have vegetable soup. There can be nothing as comforting and beneficial as a bowl of hot vegetable soup. This is also good for weight loss and diet control as it would make you feel full. What salads are in summers, soups are winters. Make yourself a wholesome bowl of vegetable soup with all seasonal and your favourite veggies and have it. This not only keeps the body warm against the cold temperature but also increases fibre consumption that helps in controlling diet & diabetes. This is great for mindful eating as we consume soups comparatively slower than other meals which not only reduces food intake but also makes the stomach feel full. Soups, thus, are the best way to incorporate healthy and nutritious foods in the tastiest way. You can grind all the vegetables and puree them to add to the soup if you don't like certain vegetables.
These were some foods that a diabetes patient must have in winters. This helps in staying warm in the weather while keeping blood sugar under control. If you know someone who is diabetic, make sure they read this article and know what winter foods are best for them.
Read More Articles in Healthy Diet