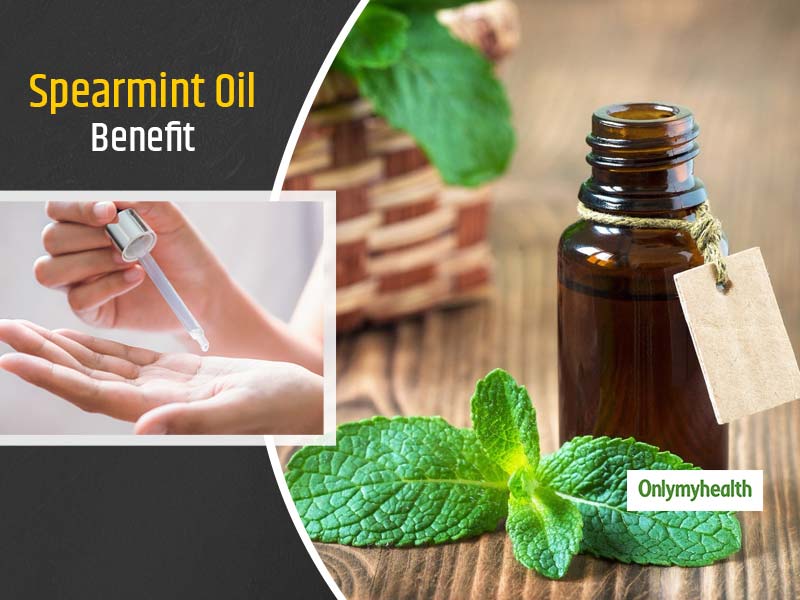 Don't get confused as we are not talking about mint or peppermint but spearmint that also belongs to the same mint family. This perennial plant has got a soothing minty aroma that is widely used in many edible products as well as oral health products. Spearmint essential oil is, therefore, extremely useful as it has spearmint concentrate that allows multiple benefits from promoting fresh breath to energizing mind to upscaling food taste. There are many advantages of using spearmint essential oil that you might be missing out on. Let's read them all here in this article.
Uses and Benefits of Spearmint Essential Oil
Spearmint is also popular as Mentha in some parts of India where it is taken in use to make various products with minty flavour and aroma. Find below all the possible benefits and uses of spearmint oil.
Promotes digestion
One of the best benefits of consuming spearmint oil is that it boosts the digestive system to better digestion and combat stomach-related ailments like upset stomach, constipation, diarrhoea, gastrointestinal discomfort, etc. If you have had a heavy meal and you think that your stomach won't be able to digest it all, just get a glass of water, add 2 drops of spearmint oil to it and drink. This would soothe your stomach and ease the digestive process to ward off indigestion other issues.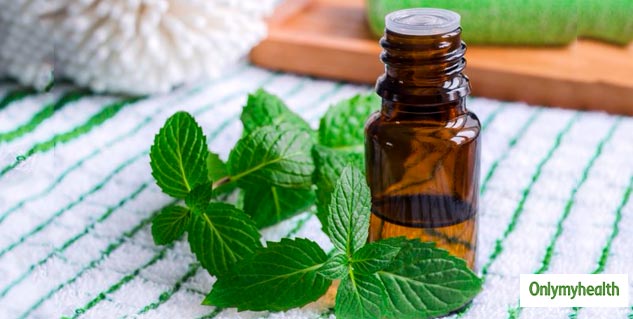 Uplifts mood
If you are feeling the blues and your mood is off, spearmint can come to your rescue. Use this essential oil to brighten up your mood and eliminate all the negative thoughts. Spearmint oil has limonene and carvone that are counted as mood uplifters and energizers. Either consume this oil orally in water or capsules or apply topically, both ways it is going to uplift your gloomy mood. Just like how a soothing fragrance does to your mind, this mint oil has the same effect on the mind and body.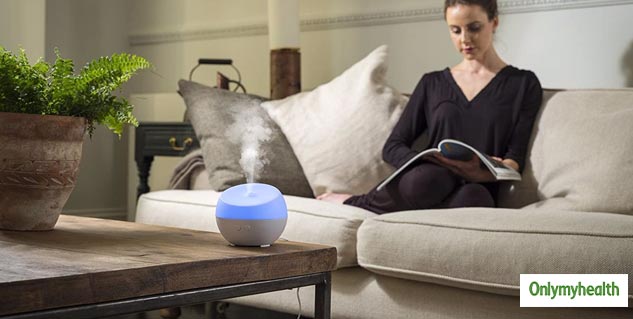 Also Read: Umpteen Uses Of Mint Leaves For Health and Beauty
Boost focus and concentration
If you are a student or preparing for competitive exams, focus and concentration are two must things for you. However, there come circumstances where you feel less-focused with lost concentration. Using spearmint oil at that moment would bring your mind out of the chaos and allow it to focus on the subject. To see results, just add some drops of spearmint oil to a diffuser and switch it on. As the fumes spread in the air, your mind would regain its lost focus and concentration.
Freshen your breath with spearmint oil
Brushing in the morning won't keep your mouth fee fresh for long but spearmint oil can. Just add 2-3 drops of spearmint oil on your wet toothbrush and brush your teeth with that. It would not only make you smell fresh but also prevent germ and bacteria buildup inside the mouth. Thus, it also secures your oral health.
Also Read: Keep Aside Regular Toothpaste and DIY Toothpowder For Sparkling White Teeth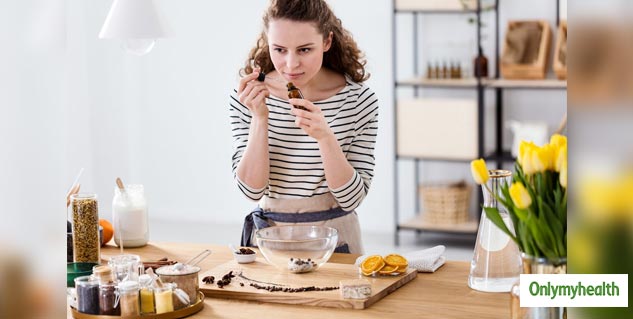 Enhances flavour of food
If you have run out of fresh mint leaves, sprinkle diluted spearmint oil on salads, mocktails, dressing, desserts, etc. Apart from increasing the taste of the food, it would also aid digestion.
Spearmint oil is a less popular oil but now that you have read its benefits, you must use it for different issues. However, use in moderation as this is a concentrate that should be diluted before using.
Read More In Home Remedies