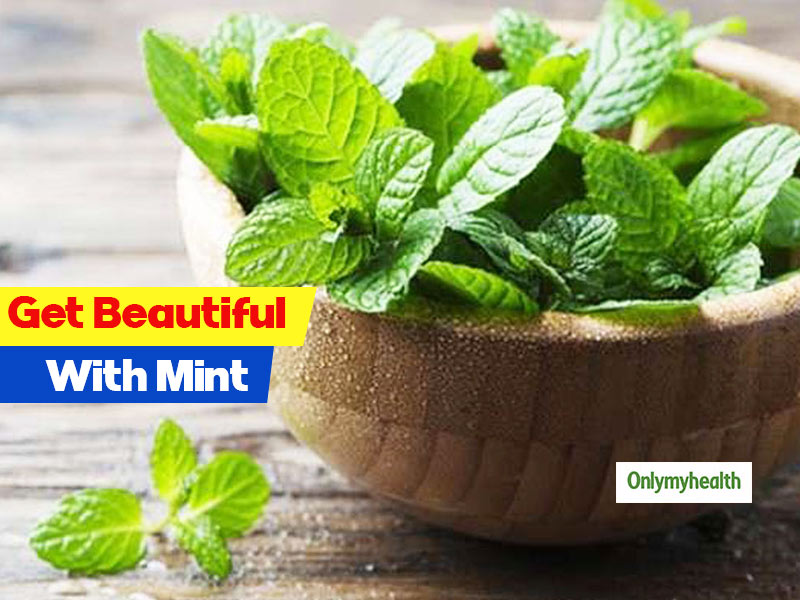 Summers are here and so is mint, a green herb with a strong & refreshing aroma. This has got cooling and soothing properties which is apt to beat the summer heat. Most of us love to gulp down 2-3 glasses of cool mint drink as well as mint chutney. Raise your hand if you are also in that queue. Keeping aside its health benefits for a while, let us talk about its beauty benefits. In case you don't know, this pepperminty herb is also a great beauty ingredient that aids multiple skin-related problems including pimples, sunburn, dullness, etc. Its antibacterial nature cleanses the skin to ward off the common issues. If you are wondering how this herb heals the skin, you must read this article till the end. A lot of surprising things about mint and its beauty benefits are waiting for you.
Nourishing the skin
The mint leaves are known for their cool effect. Like cucumbers, peppermint is also used to moisturize the skin. Applying the juice of mint leaves on the face provides freshness and moisture to the skin. Also, mint juice opens the skin pores. Apart from this, mint leaves are also used to remove wrinkles. Mixing the juice of mint leaves with curd or honey is very beneficial.
Skin rejuvenation
It is natural for the skin to be dry in the changing seasons. If you take peppermint in the diet to avoid dryness, then the skin will get plenty of antioxidants and the skin will remain intact. Apart from this, peppermint is not only used for cleansing the skin, but also with its regular use, the skin color also increases. If you want to whiten your skin, then applying paste of mint leaves or its juice on the face regularly can help in the face.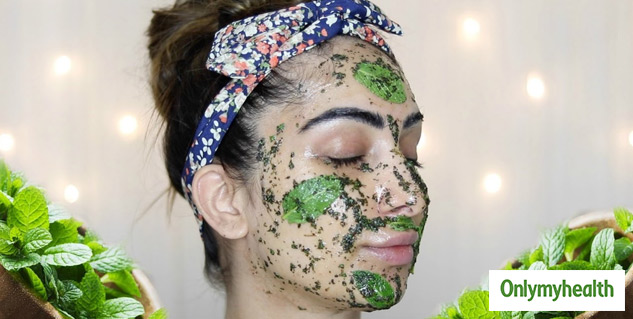 Also Read: Get Rose Glow With DIY Rose Petal Face Pack
Treat tanning and sunburn
Due to excess sunlight, our skin becomes tan. In such a situation, omega-3 fatty acids present in mint are very helpful to improve the complexion and remove tanning. Applying fresh mint leaves on the skin in the case of tanning brings quick results. Apart from this, sunburn problem is very common in hot summer. Mixing mint juice or peppermint oil in multani mitti on sunburned skin provides relief.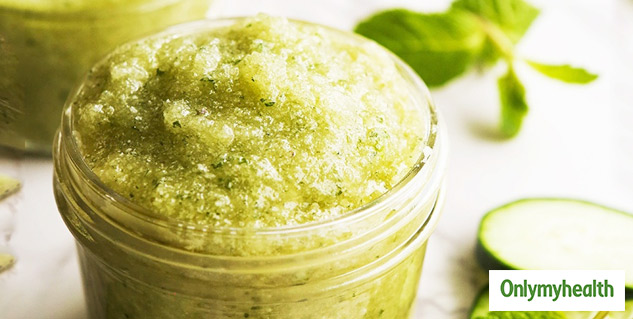 Also Read: DIY Chocolate Peel Off Mask For Instant Glow
Pimple reduction
Salicylic acid is helpful in whitening the skin by removing stains and salicylic acid is found in the mint leaves, which is effective in removing the pimples and the stains that are made from them. Grind mint leaves like a paste and apply on the face, if you wish, you can also add a small amount of rose water to it. Within a few days you will start feeling the difference in the skin. If you want, you can also add fullers earth or multani mitti to the paste of mint leaves and apply on pimples.
Read More in Home Remedies