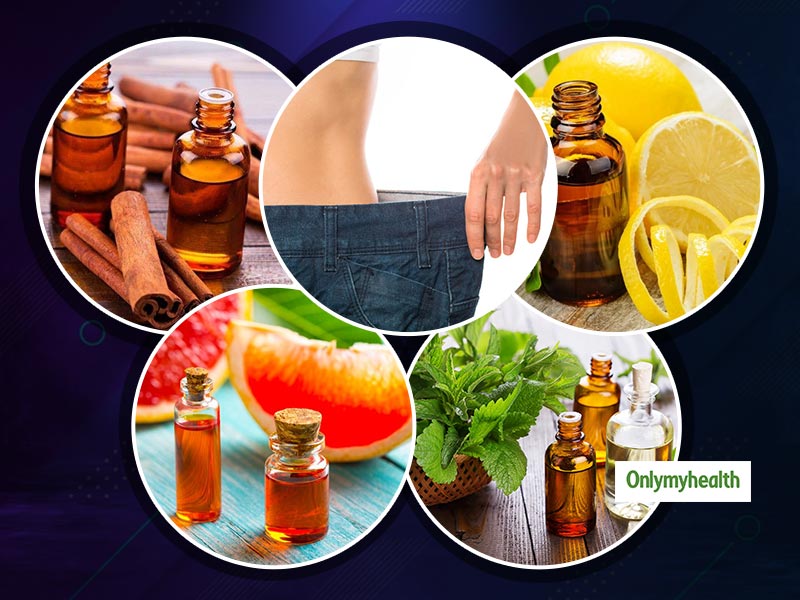 Have you ever thought that essential oils can help you get slim? Well, a soothing aroma or fragrance improves mood which further contributes to your health and wellness. But one interesting thing that not many people know is that a good fragrance aid weight loss. Yes. So, if you want to lose weight and stay motivated, all you need is to smell good. Some essential oils are effective in speeding up your weight loss process.
Essential oils for weight loss
Mint oil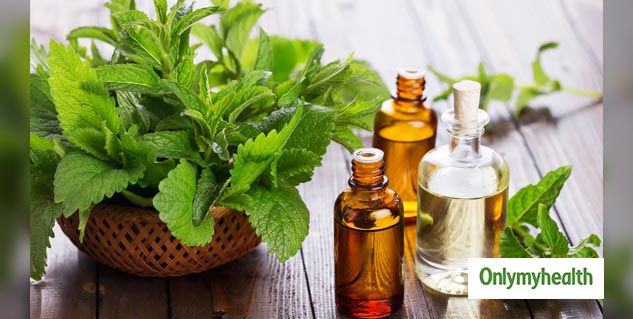 Mint oil has an aroma that helps to increase your energy level. Not only this, the scent of mint oil helps in maximizing your workouts and helps in relieving the pain and injury of the muscles. Now talk about how mint oil helps reduce your weight, then the answer is, it reduces your sudden appetite and boosts the energy level so that you remain active. For use, take two drops of this oil and apply it on the back of your neck.
Cinnamon oil
Cinnamon oil helps in controlling your blood sugar from weight loss. Cinnamon oil helps reduce sweet craving and does. And it contains cardioprotective agents, which also reduce the risk of heart disease. The aroma of cinnamon oil increases your energy level and reduces stress. By which you get good sleep and your weight is also controlled.
Also Read: A Guide To Ingesting Essential Oils: Is It Safe Or Not
Lemon oil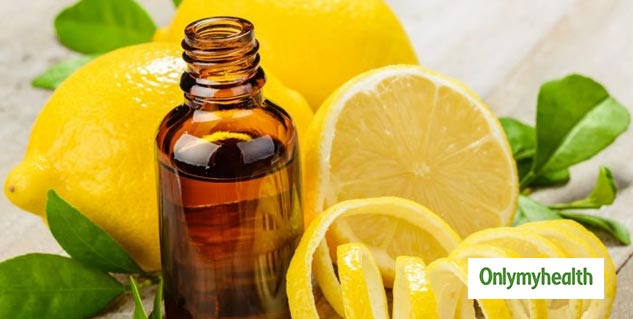 Lemons are known for weight loss anyway. Now be it lemonade or lemon tea but according to some research, the fragrance of essential oil of lemon helps improve neurological activity, which increases the fat-burning hormone in the body. Buy Lemon essential oil by clicking here. The use of this oil not only improves your mood, but it also helps to boost your digestion and remove the toxic substances from the body. To use it, you should consume a few drops of this oil by mixing it in your salad dressing, food and water.
Also Read: Hidden Health Benefits Of Lemon
Grapefruit oil
The citrus flavor present in Chakotara contains active enzymes, which help reduce your weight loss. Chakotara oil is considered beneficial for your skin to hair. Not only this, the nutrients present in it help in reducing excess body fat and burn fat. This oil is rich in weight loss components like D-limonene. Because of which it helps in promoting your metabolism. Both the intake and the use of this oil are very beneficial. It helps in reducing your hunger and also improves heart health. You can use this oil as a massage.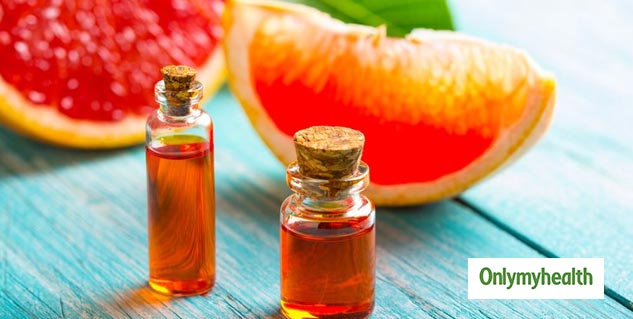 Also Read: Essential Oils For Erectile Dysfunction
Ginger oil
Ginger promotes your metabolism, which naturally speeds up your weight loss process. Therefore ginger tea is considered beneficial for weight loss. Not only this, ginger being rich in many medicinal properties helps in fighting many diseases. Talking of ginger oil, it is full of benefits from your hair loss to weight loss. Buy organic ginger oil from Amazon by clicking here. The best thing about ginger oil is that it helps improve digestion, which further helps to increase metabolism. Also, the presence of ginger helps in the absorption of nutrients from food, which improves the body's cellular energy and promotes weight loss. You can use ginger oil as a massage around your stomach as well as in food.
Read More On Weight Management