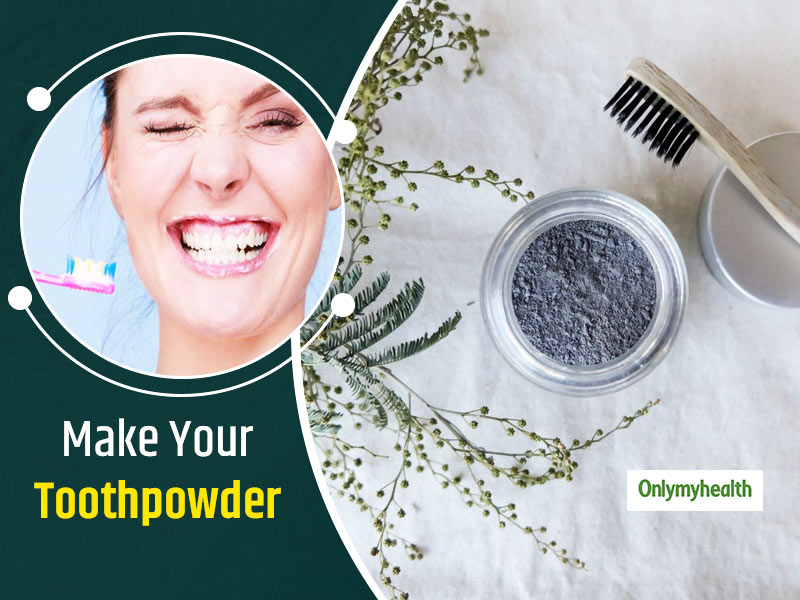 Oral hygiene is an important part of health as it is the channel from where food goes inside your body. Imagine bacteria and germs in your mouth entering the body through food! Not just once but we must brush twice daily to secure oral health. One of the first things that we do after waking up is to brush our teeth. Brushing is important but what's more important than that is your toothpaste. Ultimately, it is the actual warrior against mouth germs.
Lately, a lot of herbal products are being promoted as healthy alternatives to fluoride and chemical-based toothpaste. These are mostly used for teeth whitening to clear the stain on your tooth which sadly, in the long run, harms your teeth and weakens them. Herbal toothpaste and toothpowder are certainly better but one cannot vouch for their effectiveness.
What's the solution then? Probably, a homemade toothpowder. Powder formula is equally effective as a paste formula. In fact, it can be used in dual ways- with a brush and as a mouthwash. When you do not feel like brushing but refreshing your mouth, mix this powder with water and use it as a mouthwash to cleanse and freshen your mouth! One trick, two ways. Let us now see how to make this toothpowder.
DIY Tooth Powder
You need:
2 tablespoons Baking Soda
2 tablespoons Bentonite Clay
½ tablespoon Activated Charcoal Powder
½ tablespoon Sea Salt
15-20 drops Peppermint Essential Oil
Process:
Take a bowl and add all the dry ingredients in it. Mix them well.
Now, add essential oil slowly in the dry mixture and keep mixing it.
You can increase the quantities as per your requirement but maintain the ratio.
Your toothpowder is ready.
Transfer this in a jar and keep it in your bathroom cabinet.
Use this twice daily for better oral health.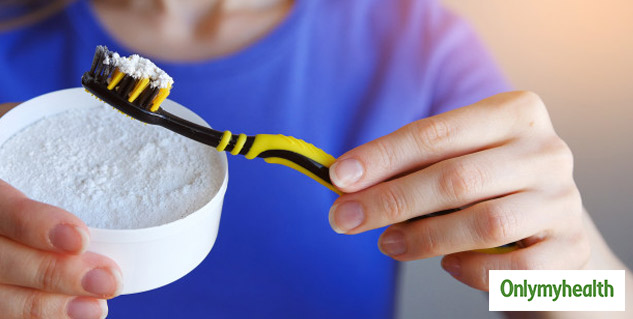 All the ingredients have different benefits. Together these disinfect the mouth and remove all the plaque on your teeth to make them whiter and brighter. The peppermint oil would leave behind a refreshing feeling and help aid mouth odor. All in all, this toothpowder is a hit! You should also do coconut oil pulling to keep oral problems at bay.
Toothpaste Vs. Toothpowder
It won't be easy to switch from toothpaste to toothpowder. Many people would be confused about this switch. To clear your confusion, we would like to highlight some of the benefits of saying goodbye to your regular toothpaste and begin using this homemade toothpowder.
1. Cost-effective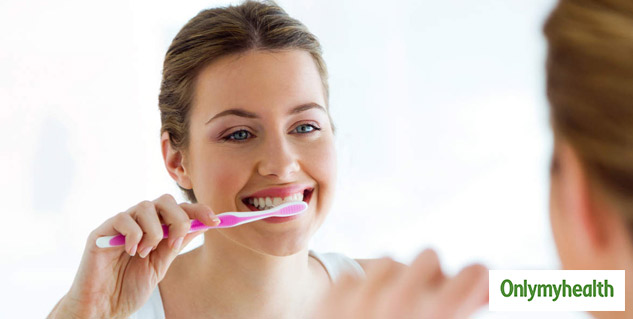 Healthy things have become expensive these days. One tube of a good toothpaste would cost you in between 50-100 depending upon the size, of course. In comparison to that, this DIY powder is much cheaper. Also, you know what's going inside it which gives you the transparency of the product.
Also Read: Reasons Why Regular Tongue Cleaning Is A Must Apart From Brushing Teeth
2. Zero Waste
No matter how rigorously you use a toothpaste tube, you would still not be able to squeeze out the entire product. There is some left, which is nothing but a waste. This DIY powder, on the other hand, can be completely utilized. There won't be any wastage at all.
3. Children Friendly
You know this is a completely natural formula unlike the store-bought ones and 100% safe for children. Even if your child takes it inside, it won't harm his health and you know it very well.
Read More in Home Remedies