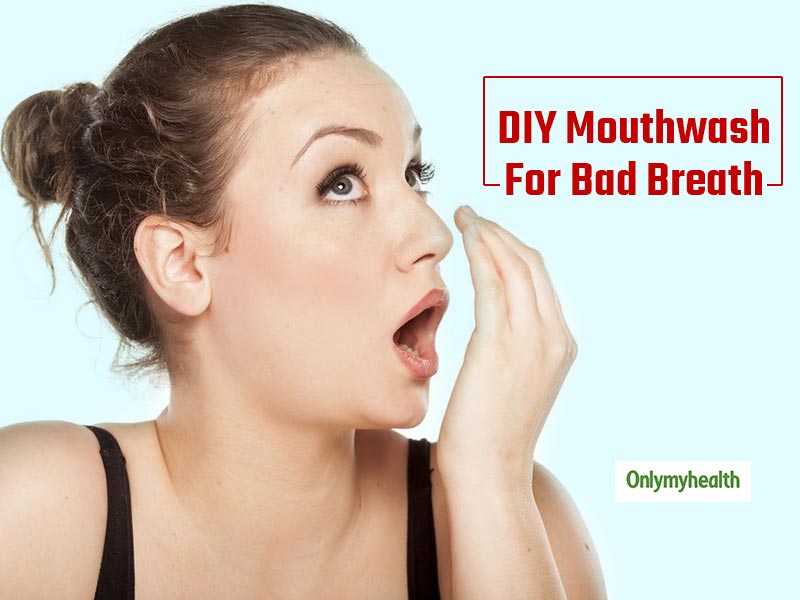 Is there anybody who is okay to have bad breath! Obviously, No. Who likes to smell bad orally! People hesitate talking to you just because of your foul-smelling breath. Mouthwashes are helpful but not always! Most of the mouthwashes contain chemicals which not only disturb the pH level of your mouth but may also trigger tooth decay over time! Henceforth, we advocate all-natural homemade DIY mouthwash for oral disinfection with zero side-effects. With this article, we've brought some amazing at-home remedies for bad breath.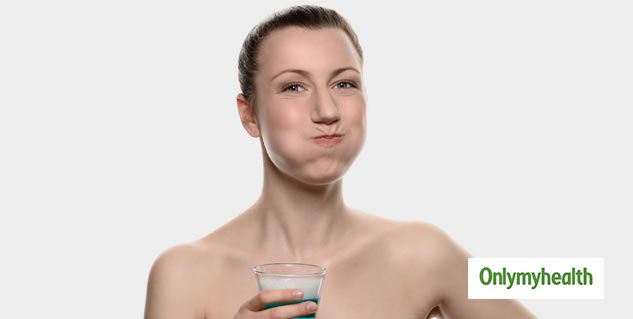 DIY Mouthwash For Bad Breath
While you can easily walk up to any store and buy a mouthwash for your oral problems, these aren't worthy of your trust and money. Due to their chemical composition, these are touted to be 'not good' for your oral hygiene. Why not make your own mouthwash with readily available kitchen ingredients? Check out this recipe of DIY mouthwash and say goodbye to multiple oral issues in a go!
Ingredients required:
Water- 2 cups
Coconut oil- 2 tablespoons
Peppermint oil- 7-8 drops
Rock salt- just a pinch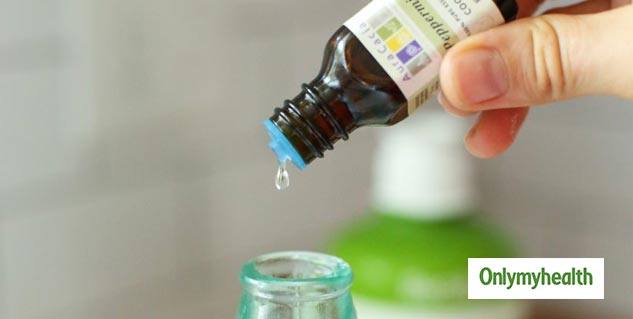 How to make:
Simply put all the ingredients in a glass bottle and mix them well together. You would need to shake the mixture every time before using.
This mouthwash is loaded with anti-bacterial and anti-inflammatory properties to secure your dental health.
Also Read: Papaya Leaves Health Benefits: Know The Uses Of This Medicinal Leaf
Some At-home Ingredients To Treat Bad Breath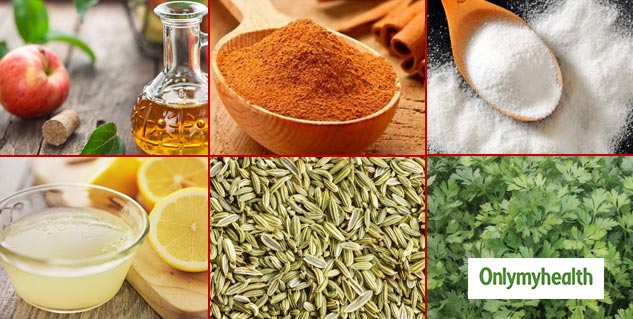 1.Fennel Seeds
Fennel seeds leave a refreshing taste and help reduce the mouth odor. This actually kills the bacteria which causes bad breath. Chewing fennel seeds after every meal is advised by oral experts.
2. Baking Soda
This might sound weird but baking soda is a great remedy for bad breath. Take one cup of water and add one or two teaspoons of baking soda to it. Brush your teeth with this mixture to treat bad breath.
3. Lemon Juice
The citric acid in lemon helps to stimulate the production of saliva in your mouth which ultimately reduces mouth odor. Take a glass of lukewarm water and squeeze in a lemon juice to it. Rinse your mouth with this solution to give a quick burst of freshness.
4. Cinnamon
Cinnamon is known to fight odor-causing bacteria in the mouth in order to fight bad breath. Boil one teaspoon cinnamon powder in water and use this liquid to rinse your mouth daily. You may also add cardamom seeds and bay leaves to it.
Also Read: Fennel Seeds For Weight Loss: Health Benefits of Eating Saunf After Meals
5. Apple Cider Vinegar
Apart from being a great aid for weight loss, apple cider vinegar also balances the pH levels inside the mouth to improve overall oral hygiene. Add two tablespoons of apple cider vinegar to a glass of warm water and gargle. You'll see the positive results within a few weeks.
6. Parsley
The chlorophyll content in Parsley can neutralize the foul odor to give a splash of freshness to your mouth. You can simply chew a sprig or two of parsley. Easy and effective, isn't it!