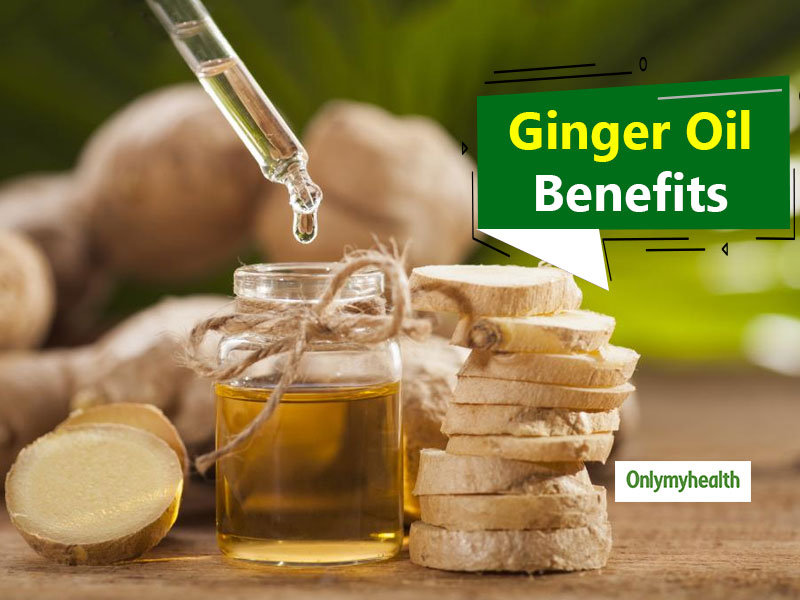 As winters set in, most of us wish to do is curl up under a blanket and sip on our favorite tea while binge-watching Netflix. Winter season is synonymous with cold, cough, flu, fever, basically several kinds of seasonal issues. Thus, it becomes important to keep your immunity strong as one less layer of warm clothes in this nippy weather can cause some serious downtime. To avoid such issues it is better to find simple ways to keep yourself fit and active.
Wear warm clothes
Drink lots of warm water with slices of ginger & lemon
Have a spoon of raw honey to stay safe from infections
and use Ginger Essential Oil as part of your first line of defense this winter!
Ginger Essential Oil is steam distilled from the roots of the Zingiberofficinale plant. Our ancestors across the world have used this plant for centuries to soothe a variety of different issues. When diffused or massaged into the skin (always highly diluted), ginger operates as a tonic and restorative for vital health. Ginger is commonly used in Chinese medicine to strengthen the heart and restore the flow of stagnant chi. In case you want to buy ginger essential oil, click here.
Here is how you can use the oil this season
Steam Inhale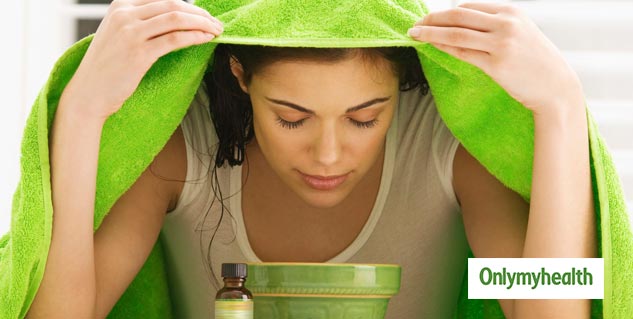 If you are suffering from cold or congestion, try this.
Take a basin of warm water and add a drop of Ginger Essential Oil
Cover your head with a towel with your eyes closed.
Take in the steam till you can and witness a clearing of your congestion.
For Nausea
Add a drop of Ginger Essential Oil on cotton or tissue and take in a few deep breaths.
Diffuse
To uplift mood, reduce anxiety & boost immune - Add 3 -4 drops of the Essential oil in a diffuser/ Humidifier to witness a comforting & warming aroma. You can also add a few drops of Orange Essential Oil into the blend to make it more uplifting.
Also Read: Essential Oils For Weight Loss
Topical Application
For Cold
In 50 ml of base oil such as Sesame add 30 drops of Ginger Essential Oil.
Apply at the bottom of your feet and palms.
This would retain the warmth of your body and increase blood circulation.
For Indigestion or stomach ache/cramps
In 50 ml of carrier oil such as Sesame add 30 drops of Ginger Essential Oil
Apply this mixture on the abdomen for relief.
Massage
To soothe sore muscles, headaches, backache, menstrual cramps, etc
In 50 ml of carrier oil such as Sesame oil, add 30 drops of Ginger Essential Oil
Apply on the affected area for relief.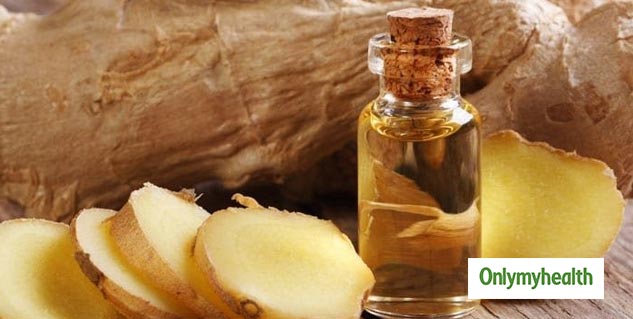 Few things that you should know
Fragrance oils aren't Essential Oils (read labels carefully)
Essential Oils are highly concentrated, use them sparingly and carefully
If Pregnant skip Essential oil usage especially in the first trimester
Always do a patch test, if you are allergic to the plant – you will be allergic to the EO
Make sure you are using high quality 100% Pure Essential Oils
Keep Essential Oils away from direct heat and sunlight and they would last up to 5 years!
With Inputs From Ms. Shubhra Chaturvedi, Co-founder, Meraki Essentials.
Read More on Home Remedies