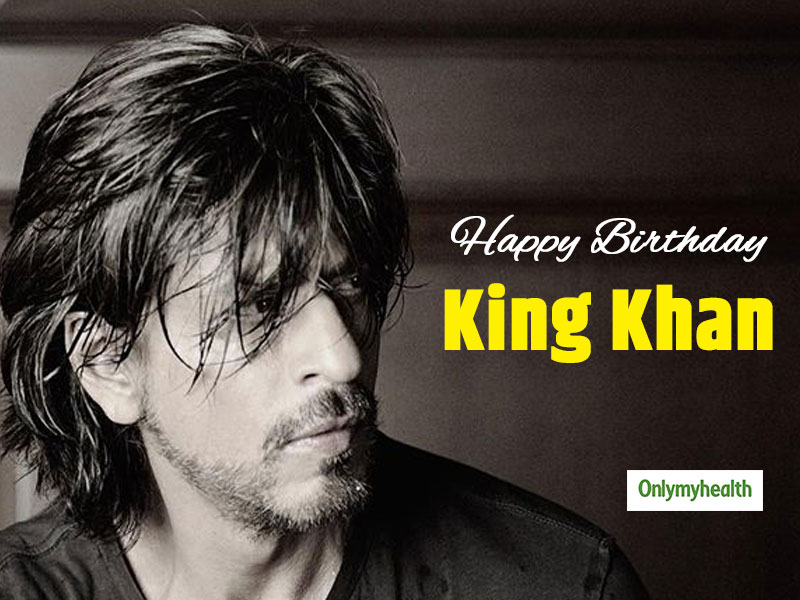 The one and only King Khan of Bollywood needs no introduction. With 'Shah' in his name, he truly rules the silver screen. Having spent more than two decades in the industry with over 80 films and 14 Filmfare awards in his account, Shah Rukh Khan is unstoppable. Even in his 50s, he is very much active, thanks to his fit physique and high stamina levels. Even though he started his acting career in the late 1980s, he gained recognition with his first stint in the movie 'Deewana', which marked his Bollywood debut. Ever since there is no looking back. He has 23 Million followers on Instagram showering love from all over the world. He is a self-made star who is still very much grounded that you'd find him doing crazy things with his children and spending quality time with them whenever he is free. He certainly knows how to maintain work and relationships.
Shahrukh is very experimental when it comes to choosing film scripts. From portraying an obsessive lover to a chocolaty boy to an underworld don to a mentally-challenged man, is there anything that he can't do! This is all because of his hard work and dedication. He maintains his fitness so that he can act as long as he live. As Shah Rukh Khan turns 55-year-old, we decided to decode his fitness secrets and share them with you all.
The journey from 6 packs to 8 packs
He started with 6 packs in Om Shanti Om and flaunted 8 packs in Happy New Year and became an inspiration for not just the youth but for the people of his age. Shah Rukh Khan is quite famous for his hardcore weight training and cardiovascular exercises. He even practices belly dancing. Shah Rukh believes that a nutritional meal is the key to a healthy life.
A disciplined workout regime
From last two decades fitness trainer Prashant Sawant has been taking care of Shah Rukh's overall fitness. As per Sawant, getting 6 or 8 abs is no big deal if one is ready to work for it. Along with efforts, right training and determination is required. Anyone can get 8 packs but will definitely require a disciplined workout routine like Shah Rukh.
Also Read: Pilates Vs Yoga: Know What Is Different In Pilates and Why One Must Do Pilates
Shah Rukh Khan Workout Routine
Shah Rukh works out for 5 days, 1 hour and 20 minute in a week. His personal trainer Prashant has added suspension and weight training in his workout routine that already consisted functional and strength training. He also has brought vibrating dumbbells for Shah Rukh. Rest of the training has power play technique and 10 minutes of cardio. Shah Rukh never skips abdominal crunches. His trainer changes his workout plan every fifteen days.
Also Read: Follow These Essential Tips While Exercising With A Resistance Band To Avoid Injuries
His impeccable metabolism
According to Shah Rukh's personal trainer Prashant Sawant, it took Shah Rukh 6 months to get 8 packs while most people require a year or more to get them. Getting packs totally depends upon a person's metabolism. Sawant has been training Shah Rukh since 2001, when he was shooting for Aśoka. As per Sawant, Shah Rukh's metabolism is high.
He further adds that Shah Rukh has a body of an athlete and is willing to make changes in his diets whenever he was told to. Shah Rukh is always open to new training techniques.
Read more articles on Exercise and Fitness