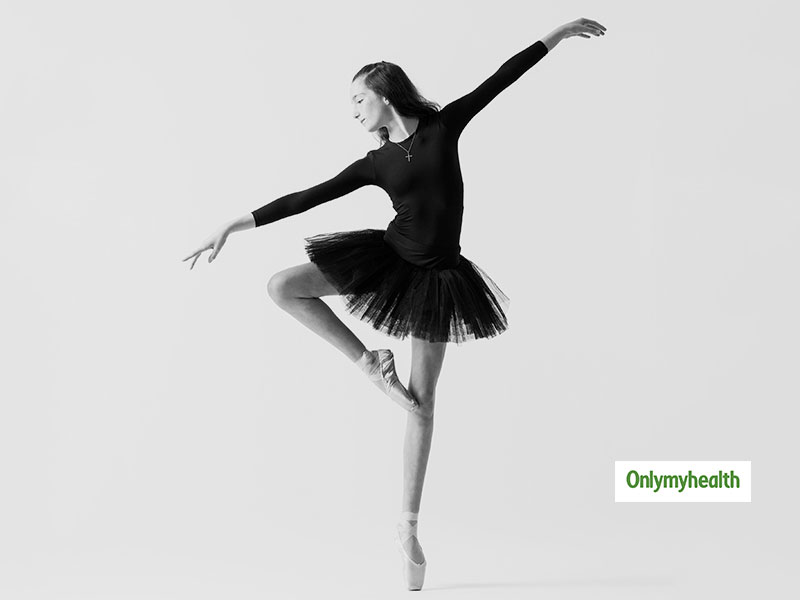 Dance is nothing but a form of exercise that boosts both physical and mental health both. There are a lot of dance studios which teach various dance forms to people who want to take up dancing as an exercise. Dancing is said to boost your metabolism, increase fitness, enhance mood and slow down aging. Here are different dance forms that you can try to tone your body and amp up the fitness game.
1. Salsa
It is one of the most popular forms of dancing. Over the years, it has gained acceptance in Indian cities. Apart from toning down, it builds endurance and stamina and helps weight loss. Besides relieving stress, it also releases toxins via sweating. It may lower blood pressure and check cholesterol levels. A one-hour salsa session can burn more than 400 calories.
2. Belly dancing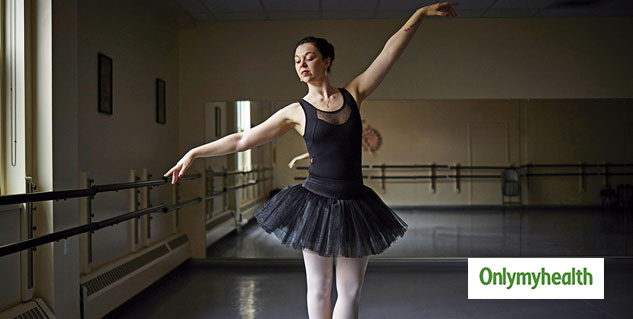 It is a new and sexier way to tone those curves. Celebrities have played a pivotal role in making this dance form popular among women. It is really good for balance and posture. This dance strengthens the back and the muscles of the pelvic floor. It tones hamstrings, thighs, abs and hips. It's a great place to start for beginners but as you progress, dance moves can be faster and more aerobic, giving a full body workout.
3. Ballet
It is a high-endurance activity and helps in improving muscles. It helps in improving hips, thighs, back and abdominals. It burns around 350 calories per hour. Disco is a great form of exercise. It offers a good aerobic workout for the whole body and burns out around 450 calories per hour.
4. Ballroom dancing
It is good for toning down legs, thighs and buttocks and it also increases flexibility. Not only can it bring a sense of grace and elegance to your life, but being a heart-pumping workout it can also help you burn up to 600 calories per hour.
Also read: Dance to lose weight, the ZUMBA way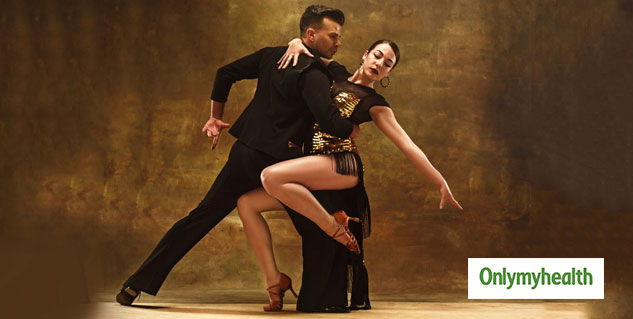 5. Line dancing
It is considered to be of low impact but it definitely has the ability to get your heart rate up. Forget the old country and western image — line dancing has expanded its horizons. The music can be soulful, swing, Latin, jazz, urban nightclub, and even waltz and foxtrot can be done in a line.
6. Swing, West Coast Swing, Jive or Boogie
This can be found in a line dance as well as their traditional partnered form. Just "boogie on down," to improve general health, find flexibility you never thought would be possible.
Also read: International Dance Day: 5 reasons why you must dance more often
7. Pole Dancing
This form of dancing is now out of strip clubs and in your local gym. The new fitness craze, however isn't for the unfit. Think of it: one arm is supporting most of your weight as you try to propel yourself into a move or two. Women love this very aerobic form of exercise, but it's not "aerobic" until you can support yourself and swing off the pole…more than once. All forms of dance fitness share the bonus of combining fun with a great cardio workout. Be it hip hop, salsa, jive or Bollywood style of dancing, each one of them has its own benefits. Whatever form of dance you fancy do get yourself to a dance floor and get a vibrant body.
Read more on Exercise & Fitness