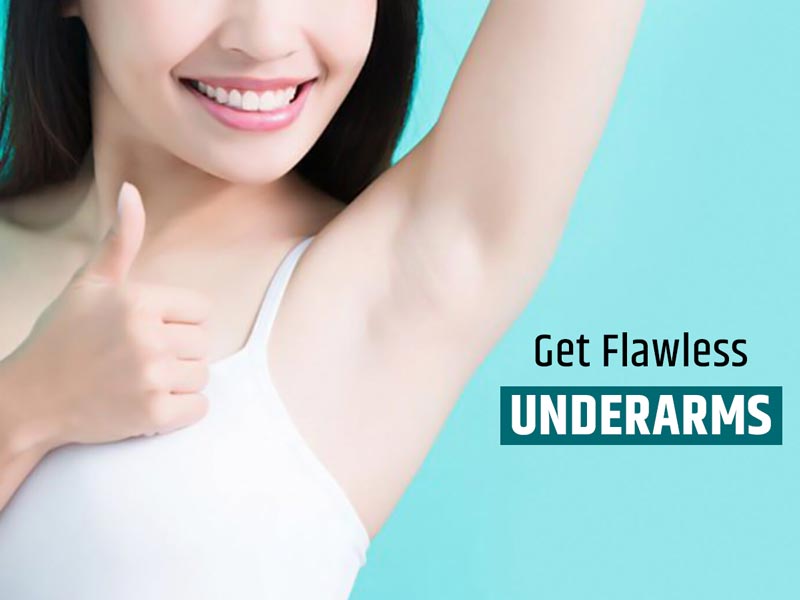 If you are someone who likes to wear those strappy sleeveless tops and experiment with fashion by wearing those corsets, halter necks and tube tops then this article has been curated just for you. Most of us love wearing sleeveless tops but become conscious when it comes to flaunting those armpits. Where armpit hair is completely normal and people are owning them, there are instances where we want to get waxed and feel like we are coming straight out of a deodorant commercial. Where a lot of post production and editing takes place in creating what you see on your television screen, you can get flawless and hygienic underarms by following some simple hacks.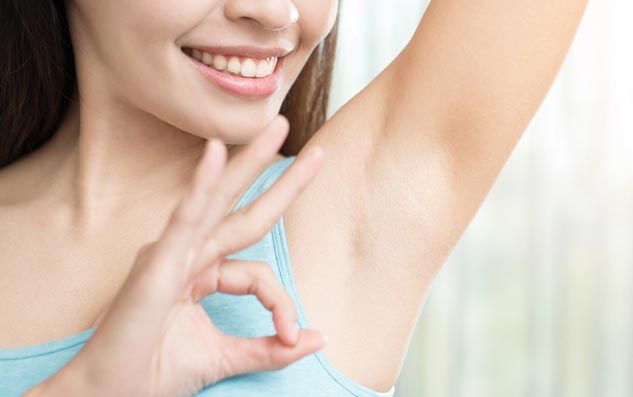 Image Credits- SCMP
If sweaty, patchy and discolored underarms with some ingrown hair growth bothers you then these hacks can surely help you out. Just like taking care of your facial skin, it is important to look after your underarms. Read along to know about 5 simple hacks that you can follow to get flawless underarms.
#1. Beetroot
We all have faked blood using this red, highly pigmented vegetable in our childhood and are well aware about the health benefits of the beetroot. Little do you know that this healthy and highly pigmented vegetable is taking up the beauty industry in the last few years and is present as a key ingredient in many makeup and skin care products. Beetroots are rich in antiinflammatory properties and vitamin C which helps in treating discoloration of the skin, treats hyperpigmentation and dry skin. Try making this beetroot pack to get rid of discolored and patchy underarms real quick.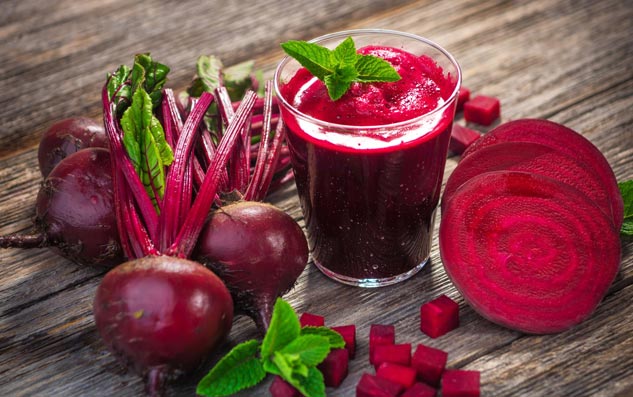 Image Credits- Krishu Jagran

Also Read: 5 Beetroot Face Packs For Different Skin Related Concerns
Ingredients
2 tablespoons of beetroot juice
2 tablespoons of refined flour
3 tablespoons of potato juice
Method
Take a bowl and add flour, potato juice and beetroot juice to it.
Mix everything well.
Take an applicator brush and apply this pack on your underarms.
Let it sit for a while and wait for the pack to dry.
Once the pack gets dried up, take a loofah and scrub off the pack from your underarms by moving it in a light circular motion for 5 minutes.
After scrubbing, wash it off with some water.
#2. Potato
One of the most versatile vegetables that can be prepared in many forms like fries, stir fry vegetables and even those sizzling hot paranthas. This delicious and versatile vegetable comes with many health benefits and is rich in vitamin C, potassium, vitamin B6 and phosphorus. Potatoes are loaded with iron that helps to support the circulation of red blood cells functioning. Potatoes help to reverse tanning, treat hyperpigmentation, controls sebum production, controls acne, reduces inflammation and helps to soothe it and also helps to reduce the early signs of aging like wrinkles and fine lines. Follow this remedy to get rid of dicolored and patchy underarms.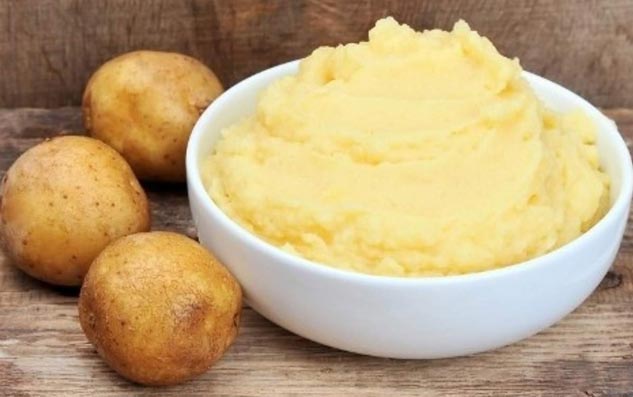 Image Credits- Miss Kyra
Ingredients
Method
Take a potato and wash and peel it well.
Take a grater and grate the potato finely.
Take the grated potato and squeeze out the juice from it.
Strain it with the help of a strainer and collect the juice in a bowl.
Take an applicator brush and apply this potato juice on your underarms.
Let it sit for a while and wait for it to dry.
Once it gets dried up, wash it up with some cold water.
#3. Coconut oil
Coconut oil is something that has been a part of people's beauty regime for ages. Coconut oil is known for its various health benefits like boosting heart health, reduces hunger, encourages fat burning process and also helps to increase the good cholesterol levels in the body. Not just this but coconut oil also helps in treating various skin diseases and conditions like protecting it from the sun, has antimicrobial properties and kills bacteria which causes skin conditions like staph infection and yeast infection. Use coconut oil to get flawless underarms in no time-
Also Read: Benefits Of Coconut for Hair: Make These 5 DIY Coconut Masks To Get Healthy And Nourished Hair
Ingredients
1 tablespoon of coconut oil
Method
Take some coconut oil and melt it by microwaving for a few seconds.
Take this coconut oil on your palms and rub it onto your armpits
Keep it on for about 20 to 30 minutes.
Wash it off with some cold water.
Repeat this on a regular basis to observe a visible difference.
#4. Cucumber
One of the most popular vegetables that are super hydrating and are primarily used to make salads and juices. Cucumber comes along with many health benefits like keeping you hydrated, managing diabetes, taking care of your heart, aids to manage stress, helps with digestion and also reduces the risk of cancer. Apart from all these health benefits, cucumber can also do wonders to your skin by reducing the appearance of dark circles, preventing acne, shrinking pores, hydrating the skin and providing it with an even toned glow. Cucumber can help you to lighten up the dark underarms and hydrate them well. Follow this quick DIY fix to get even toned,fresh, and silky smooth underarms.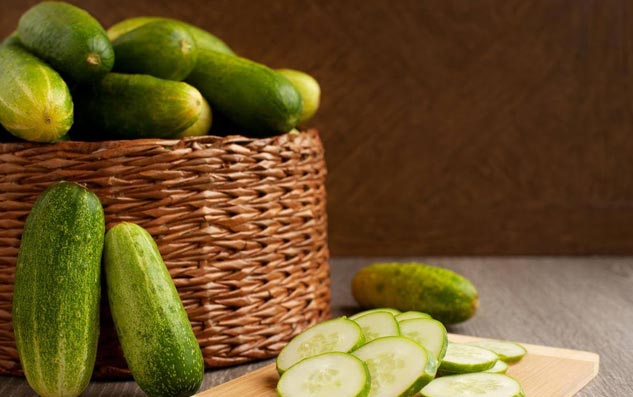 Image Credits- Bold Outline
Ingredient
1 Cucumber
½ teaspoon turmeric powder
Method
Take a cucumber and grate it well using a grater.
Take a strainer and strain out the cucumber juice with it
Transfer this cucumber juice into a bowl and add some turmeric powder to it.
Mix it well and apply it onto your underarms ith help of an applicator brush.
Leave it to dry for about 20 minutes.
Wash it off with some cold water and dry using a soft towel.
#5. Honey
Used in numerous home remedies and even comercial skin care and hair care products, this liquid gold has been used in Indian households since ages. Honey has recently taken over the beauty industry and is being used in products like body wash, conditioners, lotions, hand creams, soaps, facewash, etc. Loades with antimicrobial and antibacterial properties honey does not just come with many health benefits but can do wonders to your skin as well. Honey is highly moisturizing and comes with soothing and lightening properties. It would not just provide moisture to your underarms but will also help to lighten them up and help you to get rid of those dark patches. Follow this simple remedy to use honey to get the underarms of your dreams.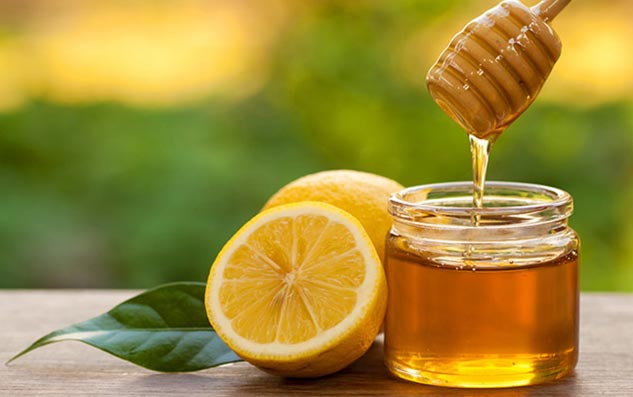 Image Credits- Bella Tory
Ingredients
2 tablespoons of Honey
1 tablespoon of Lemon juice
Method
Take a bowl and mix honey and lemon juice in it.
Mix both these ingredients well.
Take an applicator brush and apply this mixture onto your underarms
Let it sit for about 15-20 minutes
Wash off using some cold water and pat dry with a soft towel
Although these DIY remBedies are made with natural ingredients and are totally chemical free. We would advise you to take a patch test before jumping into these DIYs to check if you are allergic to any of the ingredients used in the. Stick to these remedies and follow them regularly in order to get even toned, fresh and flawless looking underarms