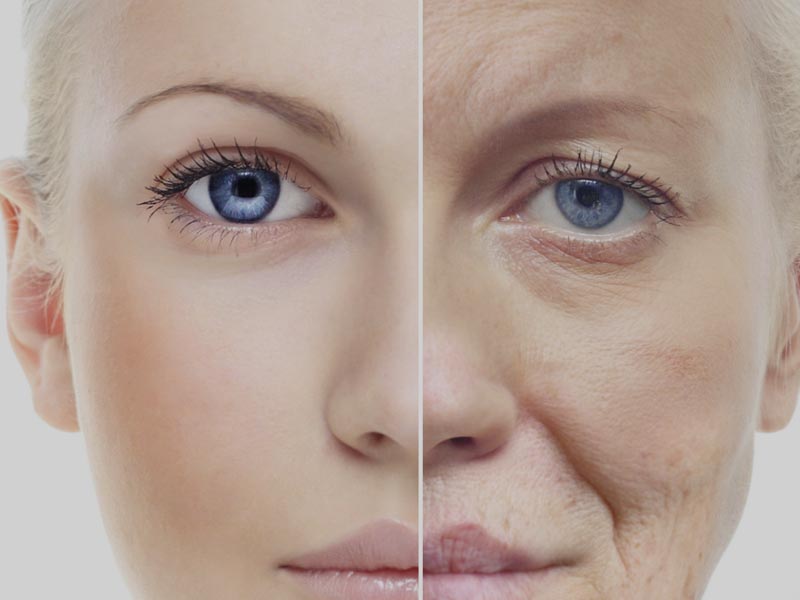 Don't we all aspire for that flawless skin with a radiant and youthful glow? Well you might say know but the heart wants what it wants and wrinkles, fine lines and under eye wrinkles is surely not something for which your heart would be beating. Here is a simple yet effective way to counter all the free radical damage in our cells b eating healthy food which is rich in nutrients to give you a radiant glow, youthful appearance and will help you to get rid of all the early signs of aging with Dr. Saru Singh, MBBS, DALLM.
Anti-aging food
Nature has provided us with abundant food items in the form of colorful fruits and vegetables which are rich in vitamins and nutrients and the fuel that our body requires on a daily basis. Eating a healthy and balanced diet has never been a bad idea as it not just helps you to lead a healthy and disease free life it can actually help you to lose fat and maintain healthy weight, keeps your mind young, body healthy and apart from all this a healthy diet gets reflected on your skin as well. Here are 5 anti-aging food items that you should give a try to get rid of all the early signs of aging.
1. Olives
Well if the first thing that pops up in your mind when you think of olives is the healthy extra virgin olive oil and not those delicious pizzas and pastas then you are really on the right track my friend and glowing skin is just a step away.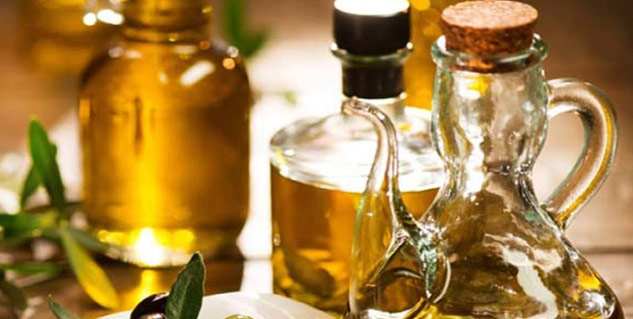 Olive oil is rich in monounsaturated fatty acids and is well known for the anti-inflammatory effects that they have on your hair and skin. Olive oil helps to improve the elasticity of the skin and makes it firm. In addition to all of it olive oil acts as a barrier and helps to improve the skin's hydration at the cellular level.
Known as an antioxidant agent olive oil prevents the process of oxidation which is the process in which cell damaging chemicals called free radicals are produced which can potentially damage the cells and can also contribute to the development of cancer.
With its antibacterial properties olive oil also helps to control the growth of bacteria on skin and can be used to treat bacterial infection on skin and improve the healing of scars.
Oil popularly known for its moisturizing properties olive oil will help you to get that glowing, soft, supple and smooth skin.
Add olive oil to your daily diet either in the form of salad dressing or replace it with your regular cooking oil to enjoy its benefits.
Also Read:
2. Green Tea
The healthiest beverage with numerous health benefits, green tea can help you to lose weight, detoxify your body, improves brain functioning, lowers the risk of cancer, helps to prevent diabetes and much more. Let us get a step ahead and see what are the benefits of drinking green tea for your skin.
Green tea is rich in antioxidants called polyphenols which have the potential to fight inflammation and mild insulin resistance. These antioxidants also protect the collagen stored in the body. By protecting and repairing the cells the antioxidants present in green tea helps to combat the signs of aging like fine lines and wrinkles and provides you with a healthy skin accompanied by a natural glow.
The anti-inflammatory properties of green tea helps to reduce the swelling, redness and irritation on the skin as it helps to soothe dermatological conditions caused by dermatitis keloids, psoriasis and rosacea.
The presence of vitamin B, especially vitamin B-2 has the ability to maintain the collagen levels of the skin which improves its firm texture and keeps your skin youthful for long.
View this post on Instagram
3. Pomegranate
The red fruit with its ruby red seeds is rich in vitamin C and antioxidants which comes with numerous health benefits like preventing heart diseases, aiding digestion, preventing cancer and much more. Let's have a closer look at the skin benefits of Pomegranate.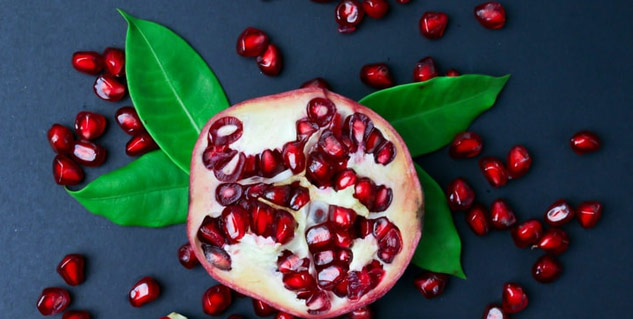 Pomegranates are rich in punicalagins and vitamin C which helps the body to produce the collagen naturally. These compounds also help in reducing the cellular damage in the body.
The antioxidant rich pomegranates help to reduce the appearance of wrinkles, dark spots and fine lines through increased cell regeneration.
This super fruit also helps to reduce the free radical damage on the skin which results in decreased inflammation thus it helps to reduce the symptoms of inflammatory diseases like eczema and acne.
4. Sweet Potatoes
A tasty starchy root vegetable which can be enjoyed as a snack is an anti-aging food which has a high nutritional value and has many health benefits like supporting healthy vision, improving gut health, supporting immune system, enhancing brain health and much more. Here are all the skin related benefits that you can enjoy by consuming sweet potatoes on a regular basis.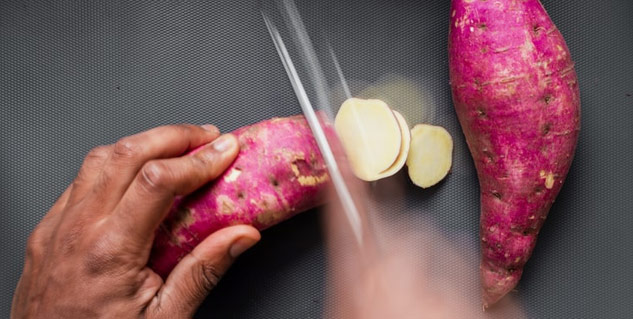 Sweet potatoes are loaded with vitamin c and hence stimulate the production of collagen which in turn helps to minimize the appearance of fine lines and wrinkles.
This root has high levels of beta-carotene which when ingested gets converted into the active form of vitamin A. Being an essential nutrient which supports the growth and production of cells, vitamin A helps to increase the production of healthy cells.
Rich in antioxidants, sweet potatoes have anti-aging properties and they help in neutralizing the unstable free radical molecules which can damage the skin and also have the potential to develop cancer.
Also Read: 7 Health Benefits Of Eating Sweet Potatoes Daily
5. Honey
A naturally sweet tasting food obtained from the honey bees, raw honey is not just popular for its varied health benefits but has been used in various age-old remedies to cure diseases, improve skin and hair texture and protect a person from various diseases.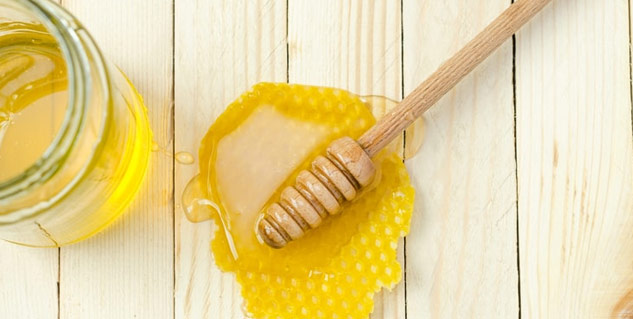 Raw honey is full of phytochemicals and antioxidants which help to increase the longevity of the skin.
Honey helps to reverse the action of the toxins which get absorbed into our skin on a daily basis due to our skin getting exposed to various pollutants along with dirt and dust particles. By reversing the damage caused by these toxins honey helps to reduce the appearance of wrinkles and fine lines on your skin, tightens it and gives it a firm look.
Consuming all these healthy food items on a regular basis in a balanced way can help you achieve a healthy skin with a natural and youthful glow. Try including these anti-aging foods to your diet to get that radiant glow over time.
(This article has been created on a post by Dr. Saru Singh, MBBS, DALM on her instagram Profile)
Read more articles on Healthy Diet