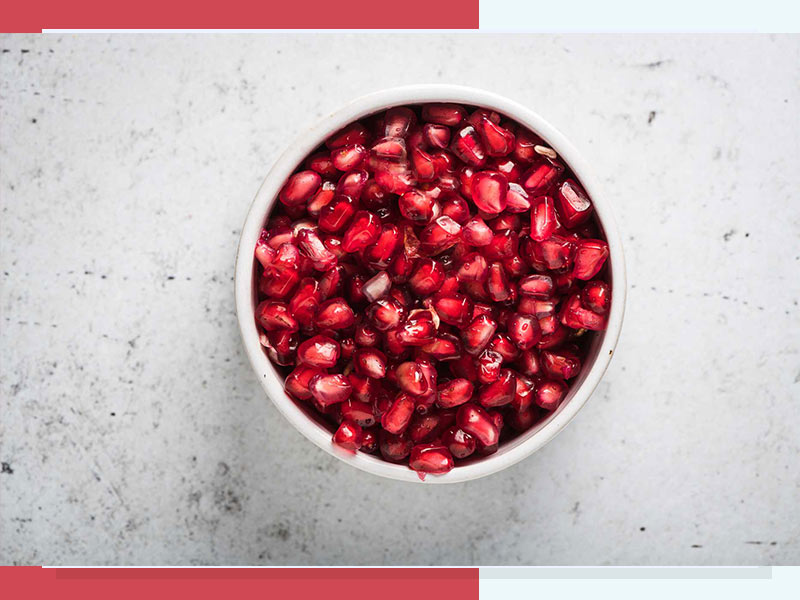 The red fruit with those ruby red seeds is known as the divine food as it has been mentioned in many theological books. This is a granate of various nutrients, vitamins and minerals which has the potential to improve your health. A superfood which is rich in antioxidants and Vitamin C which can fight Alzheimer and aid digestion. Without a further ado let's jump right into this article and see 10 health benefits of pomegranate.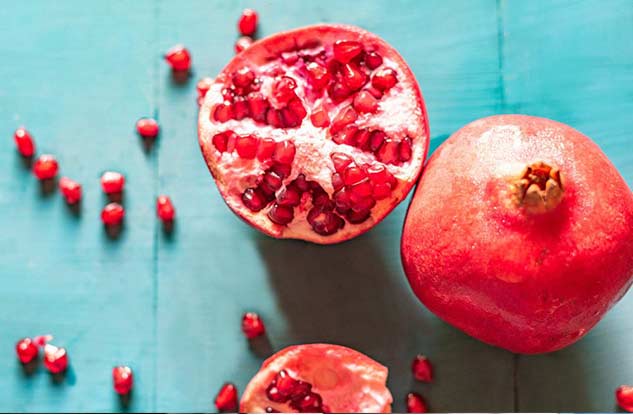 1. Arthritis
Pomegranates consist of Flavonols which helps to block the inflammation causing osteoarthritis and cartilage damage. By blocking the production of cartilage destroying enzymes and alleviating the activity of rheumatoid arthritis, pomegranate helps in reducing inflammation which in return reduces swelling, pain and tenderness in joints. Out of the other health benefits of pomegranate it is also linked to the inhibition of matrix metalloproteinases (MMP's) play an important role in the irreversible breakdown of cartilage. Pomegranate's inflammation reducing properties also help in preventing bone destruction.
Also Read: Rheumatoid Arthritis And Its Effects On Women. Know Symptoms & How Critical It Is In Women
2. Heart disease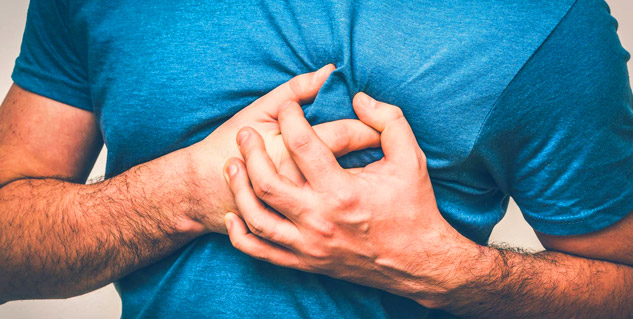 One of the most complex but yet common diseases which leads to premature deaths can actually be prevented by consuming pomegranates. Pomegranate is known as a heart healthy fruit which has been proven useful for the prevention as well as the treatment of various heart diseases. It stimulates the production of nitric acid in the human body which helps to keep the arteries open and blood flowing. It also slows down the hardening of arteries developed due to the high cholesterol levels because of its high antioxidant content.
3. Digestion
Pomegranate is known to reduce gut inflammation and is beneficial for people who suffer from diseases like ulcerative colitis, Crohn's disease and other inflammatory diseases. It also consists of B-complex vitamins which helps your body to convert fat, carbohydrates and protein into energy very efficiently. Pomegranates are proven beneficial to treat constipation. It helps in the enhancement of probiotic bacteria in the gut and is important for maintaining gastrointestinal health.
4. Alzheimer
Pomegranates consist of neuroprotective polyphenol juices which helps in improving memory. Rich in iron, pomegranates help to increase the growth of red blood cells and boost up the hemoglobin levels of the body which can prevent you from memory loss or alzheimer. As with increasing age a risk of cognitive decline increases as accumulation of oxidative damage to macromolecules increases progressively during the aging process and is the main factor behind neurodegeneration in Alzheimer's. As pomegranates are high in anto-oxidants they help in preventing this oxidative damage of macromolecules and help people with Alzheimer.
5. Cancer Prevention
High in oxidants this fruit helps in preventing cancer and is also given to cancer patients as a part of their treatment. It helps to stop the growth of prostate cancer cells and reduces the risk of cancer. It helps in slowing the reproduction of cancer cells and also reduces the blood supply to the tumours and makes them starve and make them smaller with time.
Also Read: Cancer Treatment During COVID Pandemic, Oncologist Explains Dos and Don'ts
6. Diabetes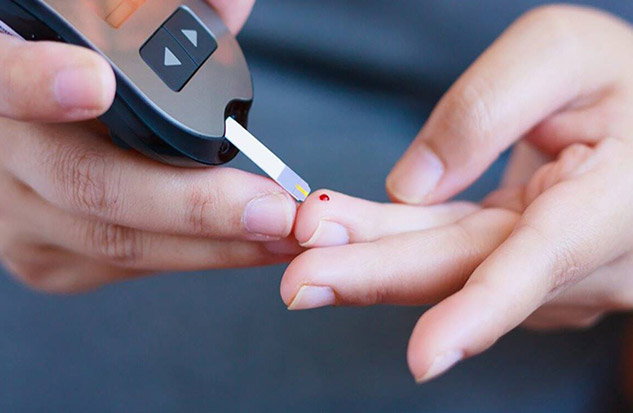 Rich in antioxidants this super fruit helps to fight any kind of damage caused due to the free radicals present in our body due to its inflammation reducing qualities. Pomegranate also helps to improve the insulin sensitivity in our body which is beneficial for people suffering from diabetes. Apart from this it also helps to reduce the bad LDL cholesterol levels.
7. Antiviral Properties
Rich in Vitamin C, Vitamin E and other such nutrients, pomegranate has the potential to prevent illness and diseases by fighting infection. Apart from that it is also rich in antibacterial properties due to which it fights the bacteria and fungus protecting our body from harmful microorganisms.
Pomegranate has many putative active molecules such as gallic acid, ellagic acid, punacalin, anthocyanins and flavonols. All these active molecules help in suppressing enteric infections, improving oral and gut health and helps to speed up the wound healing process.
The presence of these active molecules in pomegranate can help you fight viral binding, infectivity and structural damage in the body which may lead to intestinal problems, herpes, pox and other such diseases.
8. Blood Pressure
By reducing the levels of Angiotensin converting enzyme, a protein responsible for controlling the size of the blood vessels and hence the blood flow and the pressure, pomegranate helps to keep your blood pressure under control.
Also Read: Expert Talks About The Symptoms, Causes And Treatment Of High Blood Pressure In Children
9. Beneficial For Skin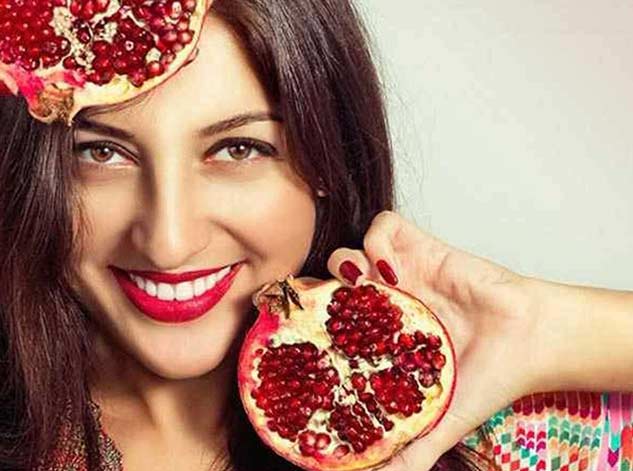 A wonder fruit that can be your skin's best friend as it helps to decrease inflammation, has anti-aging properties, provides UV protection, provides natural exfoliation and has antimicrobial properties which can protect against any micro organisms.
How to use
1# Pomegranate juice as a toner
Cleanse-Tone-Moisturise is the mantra that we follow to achieve that flawless glow. What can be better than adding a natural toner to your routine? Use all natural pomegranate juice as a toner.
Take pure pomegranate juice and apply it to your face.
Massage it gently all over.
Wash off with clean water to get rid of stickiness.
2# Seeds as exfoliator
All you need is a good exfoliator so that your skin can thank you for all the care.
Take some pomegranate seeds and grind them using a mixer grinder.
Add in a few drops of rose water to it and massage the mixture over your face in circular motion.
Wash this off your face using cold water and pat dry with a towel.
3# Face pack
An ultimate recipe to give your face a refreshing glow with just two ingredients.
Take a tablespoon of bentonite clay and add pomegranate juice to it.
Mix it well and apply on your face using a brush.
Keep it on for some nice 40 minutes and wash with cold water
10. Helps with sexual performance and fertility
With the ability to impact the oxidative stress which is known to cause sperm dysfunctioning in men and decreased fertility in women pomegranate can aid fertility. With its antioxidant properties, pomegranate can increase the blood flow in the uterus which in turn promotes the healthy uterine lining for implantation.
Read More Articles in Healthy Diet