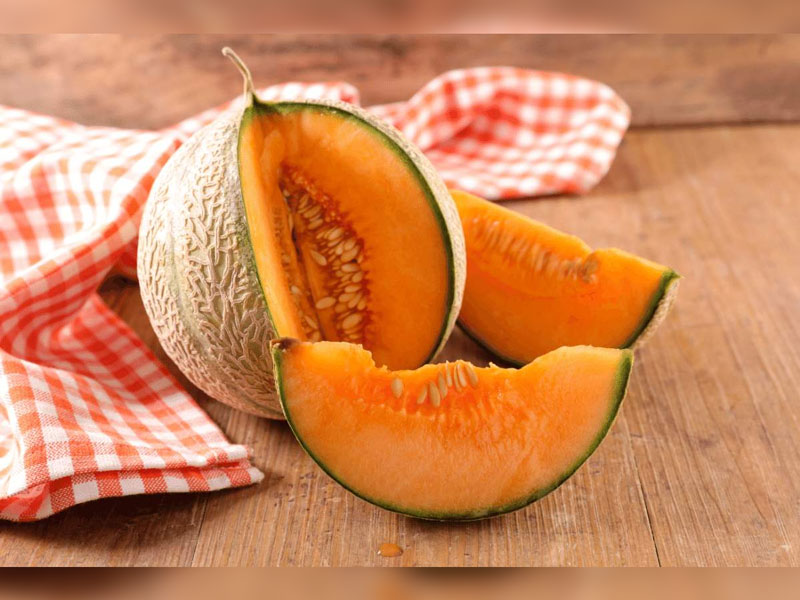 There are a few summer fruits that we wait for eagerly and muskmelon is one of them. This is a refreshing fruit that is loaded with water content to keep you hydrated through the day and replenish water loss due to extreme heat. It has got natural sweetness that makes it apt when you are craving something sweet but do not want to add calories. Muskmelon is also known as sweet melon and there are several varieties of it being sold in the market. The pleasing aroma and tempting flavour make muskmelon a perfect pick for summers. But this is not all about this melon variant. There are so many hidden health benefits of muskmelon apart from hydration that you must know. In fact, its peel and seeds are also nutritious and can be used in myriad ways. To know more, read this article.
Nutritional Facts of Muskmelon
If something is nutritious and provides several health benefits, this is because of its rich nutrient profile. Similarly, muskmelon has a dense nutritional profile that offers a multitude of health benefits. Here is what this summer fruit contains:
Low Calories
Carbohydrates
Protein
Fat
Health Benefits of Muskmelon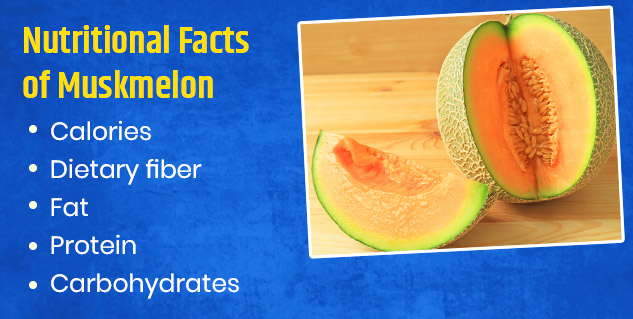 Let us now move to the health benefits section wherein we will explain why you must eat muskmelon in summers.
Good digestion
One of the major health issues that we experience in summers is indigestion. Also, it may aggravate constipation making it difficult for a person to empty bowels and have a healthy stomach. Since muskmelon is high in dietary fiber and water, it helps in reducing stomach woes by boosting digestion. Besides, eating this melon would keep your stomach cool and helps in emptying your bowel timely. It would also reduce hunger and treat stomach ulcers.
Also Read: Don't Throw Away Watermelon Peel, You Can Make Tasty Watermelon Rind Dishes
Blood pressure management
If you have hypertension or hypotension problem, you should add muskmelon to your diet. The reason is that this contains potassium which is helpful in regulating blood pressure. It promotes blood circulation and acts as a vasodilator to keep blood pressure in check and normalises the levels.
Also Read: Eating Watermelon Can Aid Hypertension or High BP, Dietitian Confirms
Beneficial for arthritis patients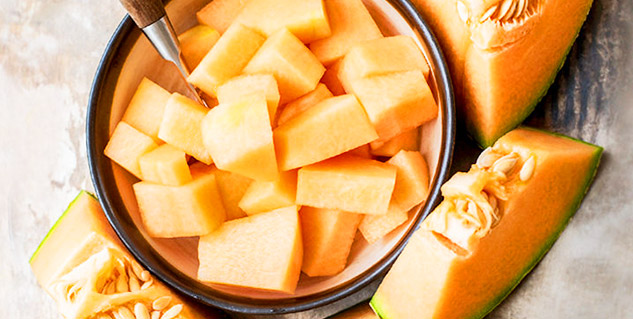 Not many people know that muskmelon has anti-inflammatory properties. This means that it is suitable for people who are dealing with any inflammation-related problem such as arthritis. This condition causes acute pain in joints of knees, hands, legs, etc. that becomes unbearable at times. You would experience problems in standing, walking, sitting or doing any activity that requires your joints to be in action. Eating anti-inflammatory foods such as muskmelon helps in preventing pain.
Good for skin
Eating healthy and clean makes your skin look beautiful and flawless. But there are certain foods that increase the benefits and muskmelon is one of them. It has got a lot of water in the first place, then antioxidants and vitamin C found in these melons are extremely great for your skin. There is no proof but it is said that muskmelon has collagen that builds up the skin. Thus, it makes the skin soft, smooth and glowing. Also, not just eating muskmelon would provide you all these said benefits but you can also use muskmelon skin as a face pack. This was certainly a secret but now that you know, pass it on to your fellas.
Hair growth
Just like skincare benefits, muskmelon also provides hair care benefits. This fruit has some quantity of vitamin A that is good for hair. Consuming muskmelon on a daily basis can regulate sebum production that keeps your tresses healthy and strong.
These were some of the benefits of muskmelon. There are plenty more that prove why muskmelon is great for overall health. From managing diseases to protecting against summer heat to promoting skin and hair health, there is so much that muskmelon can give you.
Read More Articles in Healthy Diet