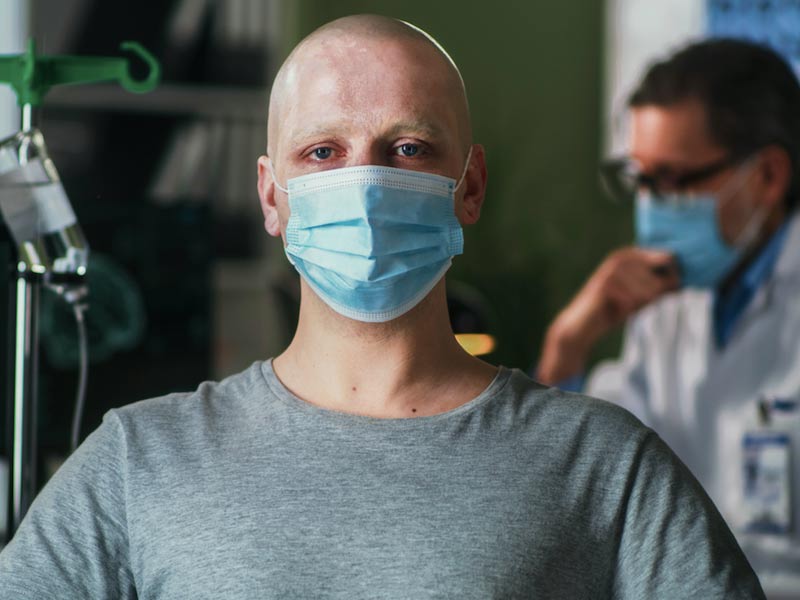 The second wave of COVID-19 has left cancer patients worried about their treatment and care. As part of curbing COVID-19, some restrictions were imposed upon the public, which makes it difficult for cancer patients to carry out regular tests and treatments. However, cancer treatment should not stop even during this pandemic. In this article, Dr. Animesh Saha, Senior Radiation Oncologist, Apollo Gleneagles Cancer Hospital explains how one can get cancer treatment done amidst the pandemic.
Why Cancer Treatment Should Not Be Delayed?
Here are quite a few reasons why Dr. Saha says that one should not delay their cancer treatment especially if they are in an advanced stage:
The earlier cancer is detected, the sooner it can be managed.
Delay in initiating treatment may turn curable cancer into incurable cancer.
Holding or delaying ongoing cancer treatment can lead to the progression of well-controlled cancer.
Operable cancer might become inoperable if you delay your cancer surgery leading to worse outcomes.
Too much gap in chemotherapy or radiotherapy might make this treatment less effective in controlling your cancer.
Your oncologist can guide you on how to tailor treatment according to the current situation so that you can continue or start treatment.
Hospitals are takings all necessary precautions.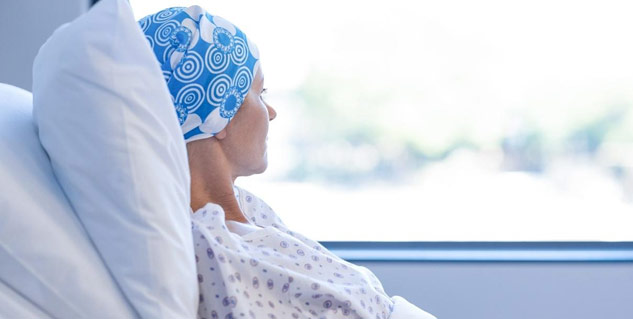 How to get cancer treatment safely during a pandemic?
Some of the important measures that cancer patients should take during COVID-19 are-
Discuss with your treating consultant about the option of virtual consultation to avoid an unnecessary visit to the hospital. However, you might have to come to the hospital in specific situations e.g., clinical evaluation, tests including Radiology/Biopsy/Blood tests, treatment or emergencies.
Discuss with the treating Oncologist on starting treatment, for patients who have recently been diagnosed with cancer. For patients who have already been diagnosed, it is important that cancer treatment continue.
Discuss with your oncologist regarding how the side effects including immunosuppression from chemotherapy can be mitigated considering the current situation. The doctor might suggest chemotherapy dose reduction or use of supportive medications, growth factors etc.
Discuss with your oncologist whether any shorter version of radiotherapy (Hypo fractionated) will be applicable for your cancer if you have been advised radiotherapy. Many oncologists are using hypo-fractionated radiotherapy in the current situation, which is not only safe and effective but also can reduce treatment duration and hospital visits considerably.
Treatment like hormone therapy and oral targeted therapy can safely be continued at home under the supervision of an Oncologist.
Immunotherapy can safely be initiated or continued under the supervision of an oncologist.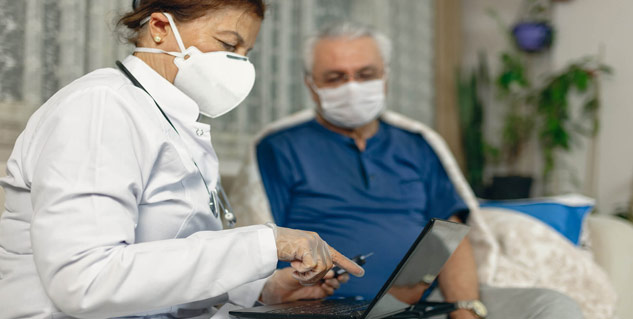 Get vaccinated after seeking advice from the oncologist. The doctor will suggest a suitable duration based on the ongoing therapy (surgery, radiation, chemotherapy, immunotherapy, or stem cell transplant). If you recently received cancer, the treatment that suppresses the immune system—such as chemotherapy or stem cell therapy—your doctor may suggest that you wait until your immune system has recovered before you get vaccinated. Alternatively, your doctor may suggest that you wait until 2 weeks after vaccination to get immunosuppressive treatment.
Doctor's Advice
With the third wave anticipated in the coming months, cancer patients and their caregivers need to continue taking the required preventive measures:
Double mask and cover your mouth and nose.
Use sanitizer frequently and sanitize your surroundings as well
Keep six feet distance from everyone other than with whom you live
Stay at home and avoid guests
Cancer therapy is exhausting enough, and now the patients have to deal with the added worry of Covid-19. During this time of uncertainty, cancer patients have to stay mentally positive by practicing yoga and meditation. Besides medication, having a positive attitude towards life is also important. There are cases where cancer patients have successfully come back to life even after being infected with COVID, all because of their willpower.
Read More Articles in Cancer