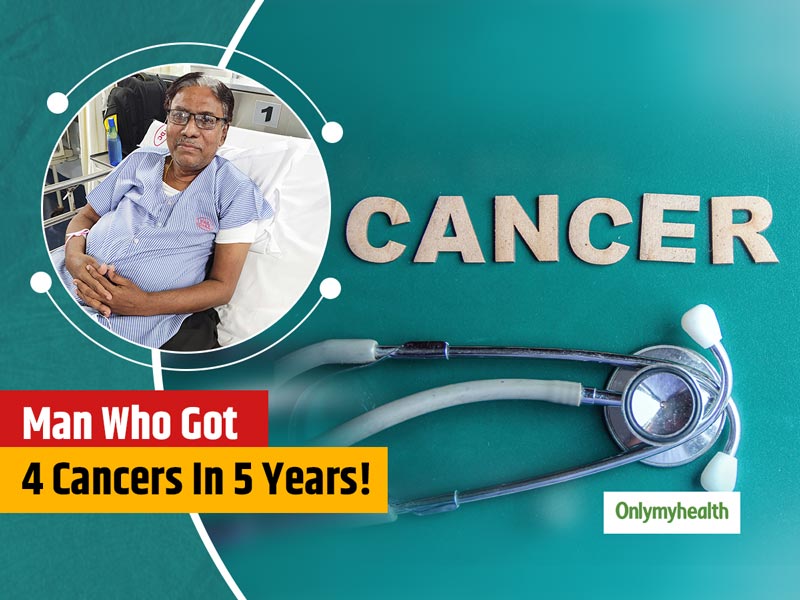 A 63-year-old Ashok Kambale, from Pune, has been fighting four different types of cancer for the last five years and is still living his routine life independently. He has been suffering from cancer of the kidney, thyroid, esophagus, and prostate. Here is his inspirational story that shows the importance of diagnosis and treatment in saving the life of a cancer patient.
How he got four cancers?
Ashok was diagnosed with cancer of the kidney in 2016. Since then he has been taking treatment at Ruby Hall Clinic in Pune. While he is cured of kidney and thyroid cancer, he is now taking treatment for esophagus and prostate cancer. He is suffering from stage four prostate cancer. Doctors from the hospital mentioned that his prostate cancer is under control now. Ashok said, "Cancer had affected my right kidney severely. Doctors removed my right kidney in 2016. Since then I am living on one kidney. In 2017, I was diagnosed with an aggressive type of thyroid cancer. In the same year, I underwent total thyroid removal as advised by the doctor. I was also doing my government job when I was diagnosed with these two cancers."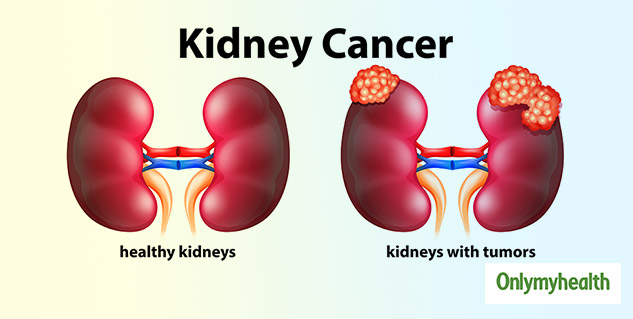 In 2020, he again was diagnosed with esophagus cancer. The esophagus is a muscular tube that connects the mouth to the stomach. Doctors suggested that he should undergo surgery. "Doctors removed around three-fourth part of my esophagus. Since the operation I am not having my regular diet, I am eating less than what I used to eat since I have undergone the surgery for the esophagus. Even though I am eating less, I am eating freshly cooked homemade food. I am following what doctors have asked me to do when it comes to my diet. Though I am not able to do heavy exercise, I am keeping myself active throughout the day, and I am doing some light mobility exercises. I was then diagnosed with prostate cancer recently," added Ashok.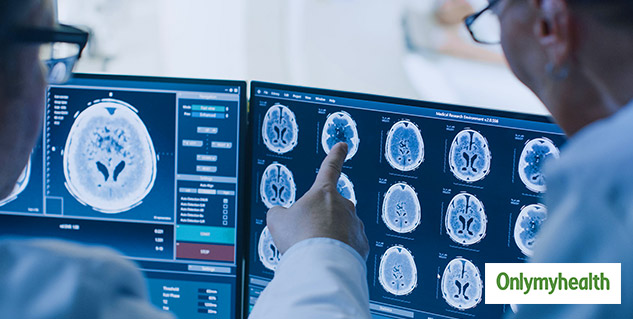 Also Read: Strictly Avoid These Foods If You Have Underactive Thyroid or Hypothyroidism
What do the doctors say?
Dr. Minish Jain, the senior oncologist from Ruby Hall Clinic, Pune who is treating him said, "Initially he was diagnosed with double malignancy of kidney and thyroid. Then his cancer spread to other areas of the body and he developed metastatic cancer. When we checked for the biopsy, we came to know that he is suffering from prostate cancer. Every time we checked him, we diagnosed new cancer. If we could not have diagnosed it as new cancer, and if we could have treated him thinking that its earlier cancer which spreading, the treatment would not have become effective. Even when it is a fourth stage cancer, there is no need for worry. If the experts can correctly diagnose the type of cancer, and then with correct treatment patients can live a healthy life."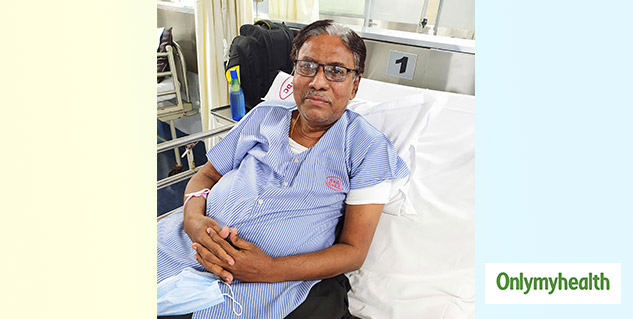 Also Read: Beware! These Everyday Activities Can Give You Cancer
The doctors mentioned that he is on medication for prostate cancer. "The cancer is under control. We are managing the patient on medication. He is doing fine. Even after four different types of cancers, he is giving a determined fight. Living a healthy life and carrying out all the routine activities, even after you are diagnosed with four different types of cancer, is a rare and commendable patient story."
This case is an eye-opener. It sheds light on the possibility of multiple cancers and chances of survival. When this 63-year-old man can defeat all the cancers, others too can. Timely diagnosis is the key to timely treatment. When you see any symptom of cancer, immediately see a doctor and get yourself tested.
Read More in Cancer