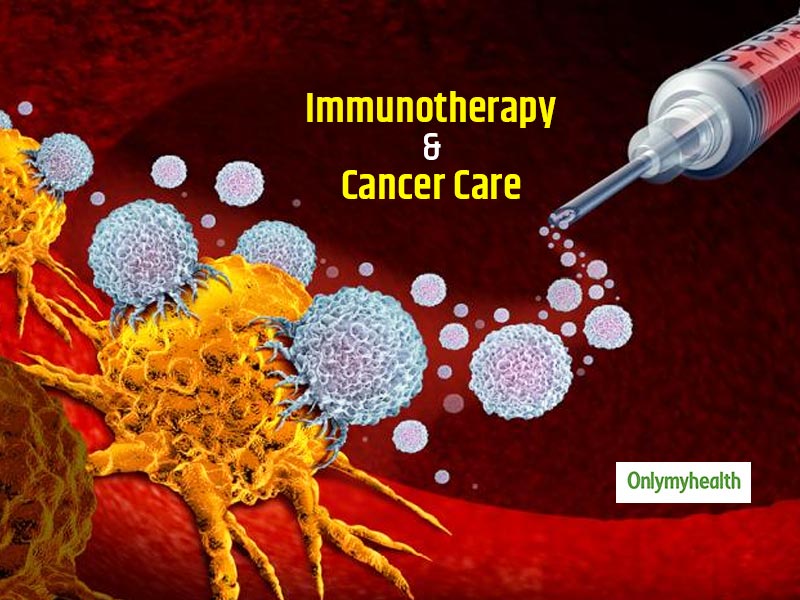 The COVID-19 outbreak has been a whirlwind for almost everyone, including the healthcare industry. With the comprehensive information about the virus, the disease and its symptoms, it is evident for people grappling with various other disorders to think twice. Essential it is for people to understand that those suffering from diseases like cancer or diabetes are at higher risk for their compromised immunity. We all know COVID-19 attacks those primarily who have lower immunity. Hence, when it comes to parallel treatment, we ought to think about how one can find the most effective treatment options for various illnesses like cancer, diabetes, etc. What is CAR T-cell Immunotherapy? "Our immune system comprises B cells (humoral), T cells, and NK cells (cellular) which are the primary defence mechanism of our body. The cellular immune system is a more critical defence mechanism in fighting against cancer cells. Every cancer cell has some antigens (proteins) which are different from normal cells and thus can be the target of T cells. CAR-T cells are the specialized (engineered) autologous (own) T cells that are stimulated to target the specific antigens on cancer cells" says Dr Pawan Kumar Singh (Head & Senior Consultant, Hemato-Oncology & BMT, Artemis Hospitals).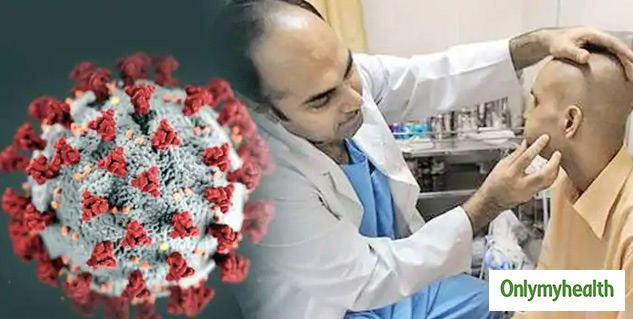 Also Read: Cancer Patients Need To Take Extra Care During COVID-19. Here Are Some Doctor-Verified Tips
When we talk about cancer cure, one of the most effective treatments in modern medicine is immunotherapy. As we know the scare of COVID-19 is such, it is natural for cancer patients to face the brunt. Also, those undergoing treatments like chemotherapy may feel more frightened due to their compromised immunity, which is a common side effect after chemotherapy sessions. Those on chemo may also require hospitalisation owing to their case history. This is the time when a lot, many patients start to contemplate whether their treatment should happen now or later?
As per a study published in the LANCET Oncology on May 28th, a hypothesis on cancer and COVID-19 infections do indicate a wind of change in cancer care during this phase. Sharing inputs on this study, Dr N Aditya Murali, Consultant - Medical & Haemato Oncology, Aster CMI Hospital explains, "Cancer patients are at a greater risk of getting infections and a higher risk of mortality. The recent therapy suggests that chemotherapy was kept as a normal process during SARS-CoV-2 pandemic but with great caution."
Challenges, Cancer Patients And COVID-19
Those undergoing treatment of cancer may have to be at the hospital, making them more prone to the virus. It can come as a lingering thought for patients to add to their already-existing anxiety and stress levels. Also, a lot of cancer patients start to think if they could increase the duration between each therapy or even look for ways to convert an intravenous therapy into oral therapy. Some also comprehend whether what could be more dangerous in their case – Cancer or COVID-19?
Dr Murali explains that elderly or people with co-morbidities are more prone to COVID-19. For the same, non-chemo options like the immunotherapy can be explored. Selected cancers groups, like those in the breast, where the hormonal therapy can be an effective treatment option, could be looked at treating with immunotherapy.
With the advancement in technology, there are various cancers like lung cancer, which can be treated without chemotherapy. In place of this, one can even look at multiple options like immunotherapy or targeted therapy. Dr Murali adds, "The first-line treatment of chronic lung cancer patients can be first through oral agents. Some 4th stage patients can also be treated with single immunotherapy agent. Immunotherapy alone is now an approved treatment for cancers like metastatic lung cancer, metastatic liver cancer, and metastatic kidney cancer cancers.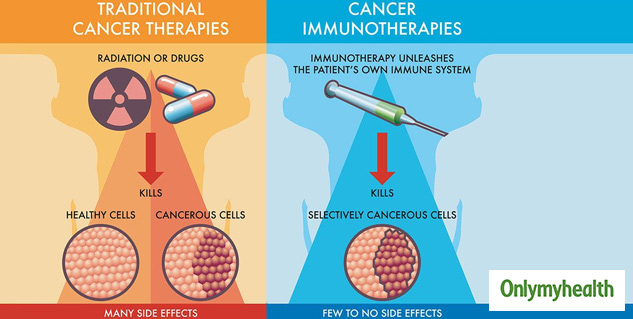 Also Read: Types, Stages And Basic Treatment For Eye Cancers Explained By Dr Mahipal Singh Sachdev
Immunotherapy During Pandemic Phase: As per experts, immunotherapy may also help in reduced hospital visits. Extended intervals between each immunotherapy session are under study and has been scrutinised too by the USFDA. The drug used in this study was Pembrolizumab.
(With inputs from Dr N Aditya Murali, Consultant - Medical & Haemato Oncology, Aster CMI Hospital)
Read more articles on Cancer