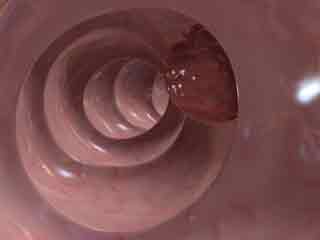 Depending on the type and stage of your cancer, you may be needed to be treated for small intestine cancer. It may include surgery, chemotherapy, or radiation therapy.
To treat small intestine cancer successfully, a thorough and accurate cancer diagnosis is the first step. The team of expert doctors treating your intestinal cancer will consider these advanced diagnostic tests and tools to evaluate your disease and plan your individualised treatment.

According to your test results, they may prescribe as surgery, chemotherapy or a radiation therapy.

Surgery for Intestinal Cancer
Most commonly, the doctors will recommend a surgery in the case of intestinal cancer. It involves removing of tumours and the cancerous portion of the small intestine. In some cases, the following procedures may also be done:

Whipple Procedure- This complex surgical procedure is most often performed to treat pancreatic cancer. But, this surgery can also be referred to treat the cancer of duodenum (the upper portion of the small intestine where most of the cancer develops).

This procedure can pose some potential risks for complications. Only experienced surgical oncologists should perform Whipple procedure on patients.

Pallative Procedure- When the cancer of the small intestine advances, surgery to remove the cancer may be a dangerous option because the tumour must have spread too much. Pallative surgery is performed to relieve their symptoms such as pain and nausea (which are caused by tumour blocking the small intestine) so that patients can feel more comfortable.


Chemotherapy for Intestinal Cancer
Chemotherapy is performed for small intestine cancer when the cancer has spread to other areas of the body or the cancer cells are too small to be detected that remain in the abdomen after surgery.

Chemotherapy drugs used to treat small intestine cancer include:
Capecitabine
Fluorouracil (5-FU)
Oxaliplatin
Irinotecan

There can be potential side effects of chemotherapy like nausea, vomiting, hair loss and mouth sores, which can be unpleasant to the patient. Your health care professionals will take measures to help reduce or moderate chemotherapy-related symptoms.

They will also give you pre-medicines prior to chemotherapy for intestinal cancer so that the symptoms afterwards become tolerable.

Consolidative oncology services can be provided by your health care team to ease the side effects of chemotherapy. So, supplements to relieve nausea can be recommended by your naturopathic clinician and mind-body therapist can help you with techniques to help you relax.

Radiation Therapy for Intestinal Cancer
Advanced radiation therapy delivery systems empower radiation oncologists to target difficult-to-reach tumours in the small intestine better. They can direct higher radiation doses at intestinal cancer cells while reducing exposure to normal, healthy tissue.

Advanced forms of Intensity Modulated Radiation Therapy (IMRT) may be used to treat small intestine cancer.

Image Courtesy: Getty

Read more articles on Small Intestine Disorders.