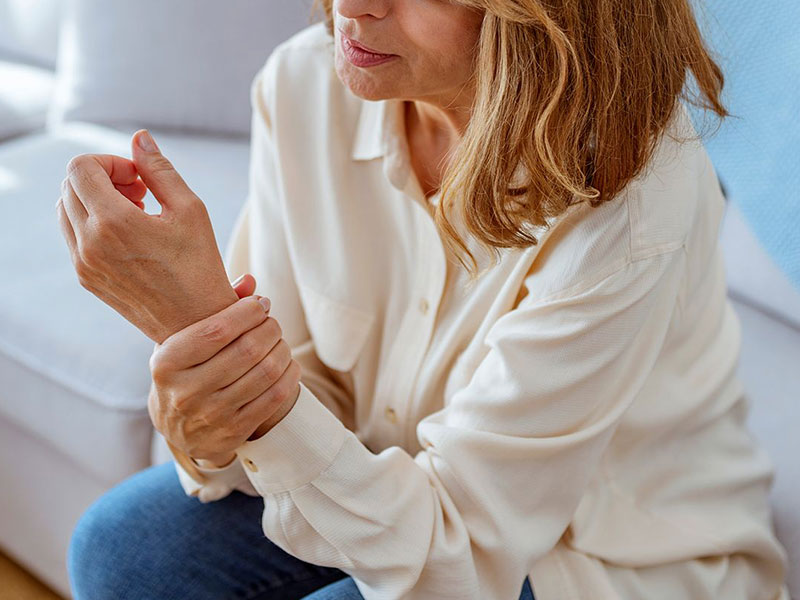 Amongst the many autoimmune diseases, Rheumatoid Arthritis is now becoming very commonly occurring in humans. The disease mainly affects the healthy joints of the body when our own immune system mistakenly attacks our own body cells. Dr. Dipti Patel, Rheumatologist at Wockhardt Hospital, Mumbai Central, shares with us her knowledge about Rheumatoid Arthritis and its effects getting prevalent in women. The Rheumatoid Arthritis is the most common inflammatory arthritis, which is, as mentioned is an autoimmune condition. An early diagnosis and treatment is better to avoid severe joint damage. It has been said that genetics is often responsible for causing rheumatoid arthritis.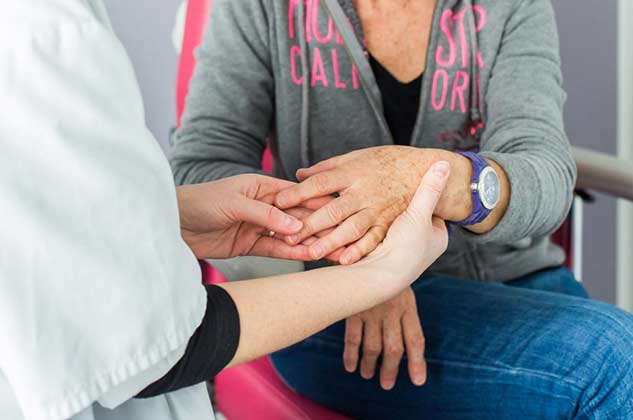 Also Read: Chikungunya and Rheumatoid Arthritis Are Different. Here Are Some Common Symptoms That Cause Confusion
Symptoms of Rheumatoid Arthritis
Dr Dipti Patel advices women to look for some of these symptoms of Rheumatoid arthritis, if they have persistent pain in joints and bones-
Just not Pain- Pain is often associated with general diseases also, so, one should also see if pain is accompanied with stiffness and swelling in the joints.
Not just Major joints- Rheumatoid Arthritis is a disease of joints and hence major or smaller joints could also be involved. Check symptoms in knuckles, and the joints in your feet, however, larger joints such as shoulders and knees
Other symptoms include-
Fever
Dryness in Eyes
Tingling sensation is a predominant symptom too with pain in joints
How critical is Rheumatoid Arthritis in Women?
The inflammation of the synovial fluid present in the joint cavity is the major reason of the pain associated with Rheumatoid Arthritis. Overall, the chances of women acquiring autoimmune diseases are far more than men in general; this disease has been affecting three times more to women than men.
Arthritis causes painful, swollen knees or fingers that one cannot ignore. Since it is an immunity linked disease, it definitely does not just restrict to joints but may affect the other important systems of our body. Thus, in the treatment, the doctor regularly monitors through lab tests or check-ups. And it becomes patient's responsibility equally to be reporting the odd symptoms that one is experiencing.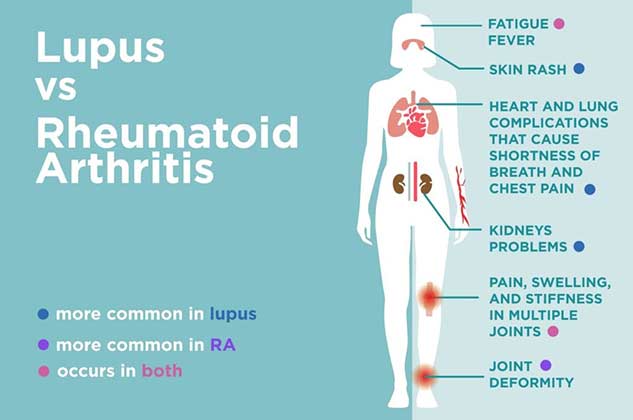 You must also note the affected area of the body, level of pain and side effects, if any that may be problem causing and hence could be discussed with the doctor. Some people try to cope up with the Rheumatoid Arthritis pain for years without getting diagnosed, and that is when the situation gets a bit out of hand. One should know that arthritis grows more with time, and of course with age.
With the stated symptoms, one may experience-
Decreased energy;
Fever;
Bumps or nodules on hands, fingers, and other parts near the joints;
Since the immune system is involved, the overall immunity could be affected and may spread to other parts/ systems of the body;
The circulatory system might be first affected as the joint fluids and inflammation is involved; followed by disabilities of one or more body parts.
Dealing with arthritis is painful and difficult, thus it becomes more important as women to stay cautious, especially at the time when hormonal changes are more in the body. For example, during and after pregnancy, or after the 40s and 50s, when menopause is approaching. Prevention is always the best way.
Also Read: Rheumatoid Arthritis Treatment: Get Rid Of This Autoimmune Disease With Homeopathic Remedies
If you have seen somebody suffering from it, you can empathize with it and can keep an eye on, for yourself. The most recommended precaution one can take is to be physically active, that is, to exercise regularly. In fact, people suffering from Rheumatoid Arthritis are advised for various type exercises to keep up the joints active. Along with that maintaining weight and a healthy diet is always useful.
Read more articles on Women's Health