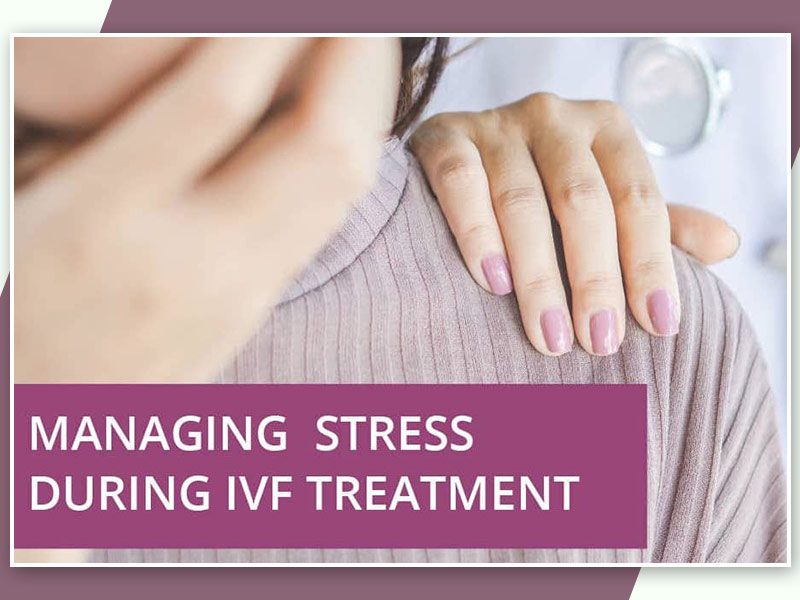 Are you planning to conceive? Or are you trying to conceive with support from fertility treatments? The process of taking treatment for fertility-related issues can be an incredibly stressful journey for couples. Besides mental fatigue, the costs involved, and the toll the medications can take on your body, along with the uncertainty. But, why the Stress? Listed below are some reasons that could be the cause of stress during fertility treatment:
Rising Infertility prevalence
Family & Peer pressure
Financial constraints
Fear of side effects
Fear of failure / Sense of Loss
Anxiety
Hormone overload
Mood Fluctuations
Self-Blame
Constant waiting
Can't discuss it with family/friends
Also Read: Expert Explains About Fallopian Tube Blockage & Its Impact on Fertility
Tips to Manage Stress During Fertility Treatment
There are a lot of things you can do to manage stress during fertility treatment, especially for treatments like IVF, and get yourself through in a calmer frame of mind, explains Dr Priya Varshney, Senior Consultant – Fertility, Cloudnine Group of Hospitals, Gurgaon:
1) Practice yoga
One of the best forms of exercise that not only keeps you healthy but internally sane too. Yoga is an effective mind-body technique that keeps the focus in place and also strengthens the muscles. Yoga, in many ways, helps in keeping anxiety and stress at bay.
2) Regular Exercise
Who says fertility treatment means keeping everything aside? Never forget to indulge in light, and healthy exercises like jogging, dancing, cycling, etc, for it helps in enhancing the blood flow in the body. Also, light exercises help in improving sleep and keep stress levels in check. Also, ensure that you take a proper diet for fertility.
3) Communication with your partner
Never stop communicating with your partner during the process. Hence, the best way to be stress-free is to establish a proper channel of communication with the partner regularly, especially during the fertility treatment procedure.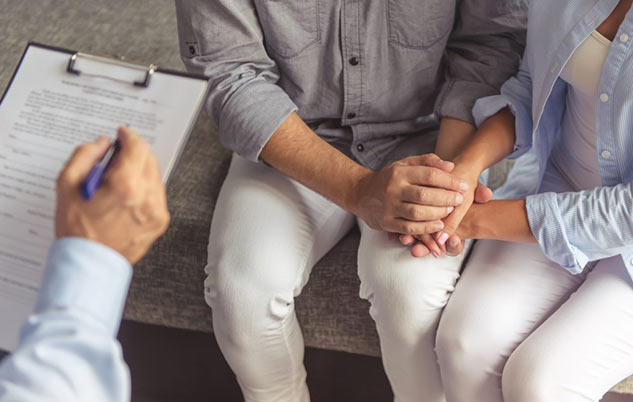 4) Connect with online- support groups
Connect with other couples undergoing treatment. Meeting others who are undergoing a similar experience can provide some relief. Connecting with support groups will help you educate your family and people around about what you are currently undergoing. Hence, leading to reduced stress and tension.
5) Meditation And Mindfulness
Meditation is the best to keep stress at bay. It helps to slow down and connect with your inner-self. Further, it helps put an end to the anxiety and stress building up due to the various procedures of fertility treatment. For this, one needs to sit in a comfortable position and a calm surrounding to practice meditation and mindfulness.
6) Take regular breaks
Do not hesitate in taking a break if you have been in this procedure for much longer. Always remember, stress will only have a negative physical impact on your body also. It can affect results, and chronically stressed over long periods of time will only contribute to health problems.
Also Read: Not Just In Women, Age And Fertility-Related Issues Create Trouble For Men Too
Handy Tips To Reduce Stress
So, if you are one of those who are undergoing fertility treatment, then here are some tips to keep stress at bay:
Know the procedure thoroughly
Plan your work accordingly
Put other family /social stress aside
Firm belief in your doctor/centre
Keep positivity around
Lifestyle changes like walking/meditation/diet.
Prepare yourself to accept the negatives
Don't give up
So go ahead with all the positivity.
With inputs from Dr Priya Varshney, Senior Consultant – Fertility, Cloudnine Group of Hospitals, Gurgaon
Read more articles on Women's Health