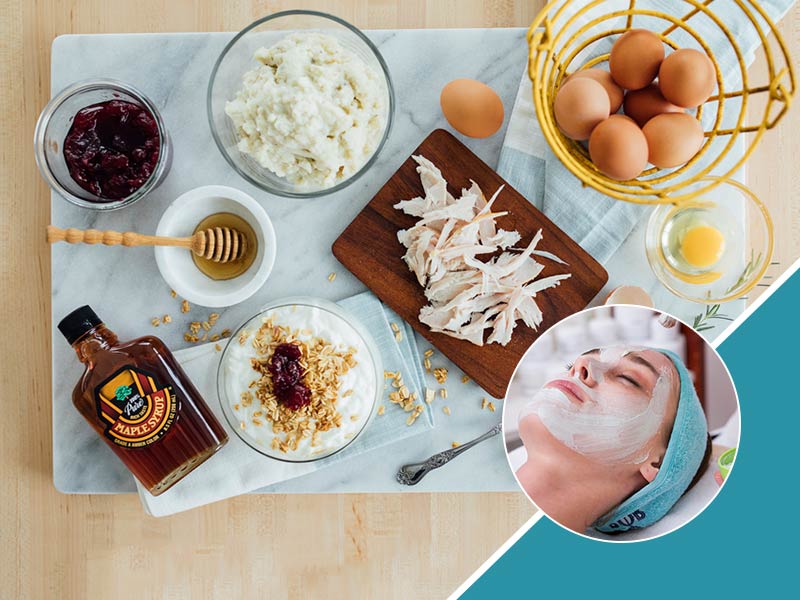 We Indians are known for our very own 'jugaad' techniques that we use to minimize food wastage. Moreover, save some extra bucks and surprisingly most of the time these smart fixes work well. Here we have something similar for you all through which you can minimize the food wastage after your breakfast and double up the breakfast leftovers as skincare products without spending even a single extra penny. Hold on to the ride and read this article till the end to learn about DIY skin care products.
Breakfast Items for Daily Skin care Routine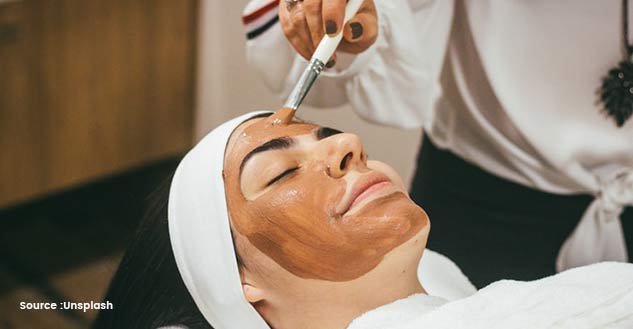 Well when we talk about doubling up the breakfast leftovers as skin care products we do not mean that super oily and spicy pickle so please do us a favour and keep it aside. These DIY skin care recipes are really simple and totally made up of natural ingredients that you can easily find in your kitchen and can actually do wonders to your skin too for free. So without wasting any further time let us see what all things we can use from our breakfast to get a glowing skin.
#1. Green Tea
What could be better than starting your day with the healthiest beverage that helps you to keep fit and healthy and detoxify your whole body as well. What if I tell you that the beverage that comes with so many health benefits can actually be your skin's best friend? Rich in antioxidants, anti-inflammatory, antimicrobial and antioxidant properties that are proven to be really helpful to treat oily skin and acne. The main cause behind these pimples and acne is the excess production of sebum which clogs pores and leads to the stimulation of bacterial growth on your skin. Green tea is proven to be beneficial in stopping the bacterial growth, fighting free radicals and minimizing the production of sebum in your skin.
Here's how you can add the leftover green tea bags to treat the stubborn acne-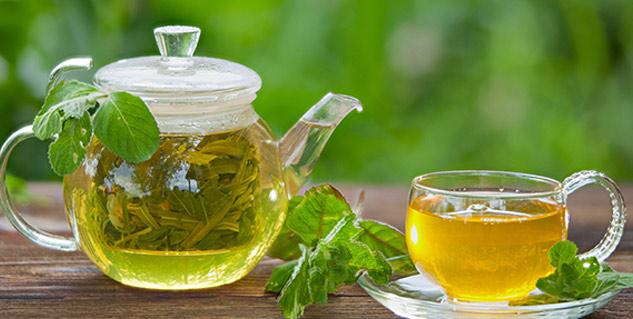 Also Read: 5 Health Benefits Of Drinking Green Tea Everyday
Ingredients
1 used green tea bag
½ tsp fresh lemon juice
Pinch of turmeric
Cotton Balls
How to use?
Open the used green tea bag and pour it's contents into a bowl.
Add lemon juice and turmeric to the same bowl and mix it well.
Dip a cotton ball inside this mixture and use it to apply the face mask evenly on your skin.
Keep this mask on for about 15 minutes.
After 15 minutes wash it off with some cold water and pat dry with a soft towel.
#2. Coffee
Every college student's savior, a cup of coffee is something that helps most of us to stay active and work even after being sleep deprived for ages. Well not just to energise you but this one beverage has recently been taking up the beauty industry as coffee is known to tighten, brighten and smoothen up your skin all at once. Here is an all natural alternative to those commercially available coffee scrubs that you can easily make with all the ingredients lying around your house.
Here is a super simple DIY coffee scrub recipe that you can try to tighten up your skin, get rid of those dead skin cells, reduce the appearance of dark spots and get an even toned skin.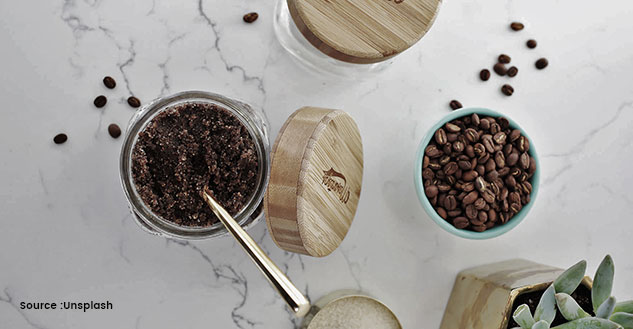 Ingredients
2 tablespoons of coffee
1 tablespoon of sugar
1 teaspoon of olive or coconut oil
How to use?
Mix all the ingredients well in a bowl with the help of a spoon.
Rinse your body with some lukewarm water in the shower
Apply this scrub on your moist body by scrubbing in a circular motion.
#3. Banana
Packed with the goodness of Vitamin B, C and E banana is a superfruit that improves digestive health, moderates blood sugar levels, supports heart health and comes with many other health benefits. Widely used in various breakfast recipes from banana shakes to pancakes and the popular lockdown banana bread to banana porridge, you can surely not miss this healthy fruit. This super healthy and versatile fruit can actually be very beneficial for your skin as it helps to cure acne, moisturize skin and also has some anti aging properties.
Here is how you can use bananas to get rid of those early signs of aging and get a radiant and youthful glow-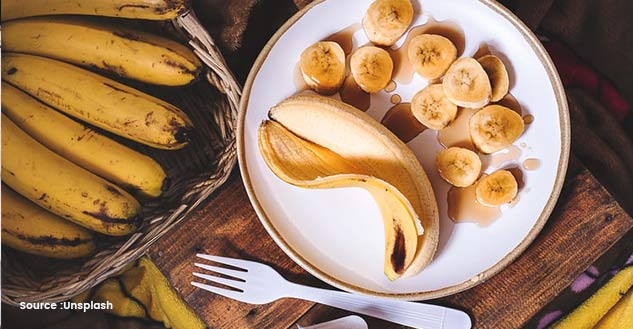 Ingredients
1 ripe banana
2 tablespoons of aloe vera gel
How to use?
Take the ripe banana in a bowl and mash it using a fork.
Add aloe vera gel to it and mix it well to form a smooth paste.
Apply this mix evenly to your face and let it sit for 30 minutes.
Wash it with cold water and pat dry using a soft towel.
#4. Oats
Rich in nutrients like zinc, phosphorus, iron, magnesium, folate and vitamins like B1 and B5 oatmeal makes a very nutritious breakfast which is said to be good for heart patients, weight loss, controls blood sugar level, prevents constipation by keeping your digestive tract healthy and helps you to stay full for long oats is a breakfast recipe that can either be enjoyed in the form of regular oats porridge, overnight oats or the trending masala oats. Along with helping you to lead a healthy life these oats can actually help you achieve that flawless glow.
Here is a simple DIY remedy that you can add into your beauty regime to get a flawless glow-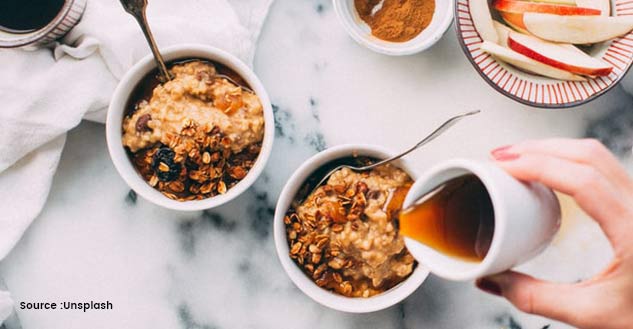 Also Read: Oats Vs Daliya: Which One Is Better?
Ingredients
2 tablespoons of oatmeal
2 tablespoons of applesauce
2-3 drops of rose water
1 tablespoon honey
How to use?
In a bowl take some oatmeal, applesauce and add rose water and honey to it.
Mix everything well with the help of a fork and apply it evenly on your face.
Let it sit for 15 minutes and then wash off with some cold water.
#5. Honey
Add it to your green tea, drizzle it on top of your pancakes or use it as a spread for your bread. This sweet tasting healthy breakfast ingredient can do it all. An age-old remedy being used by our grandmothers for ages in order to treat sore throats, honey is an ingredient that comes with many health benefits like improving cholesterol, lowering blood pressure, has the power to heal wounds and burns honey can also be an important part of your skincare regime. Known for its moisturizing, smoothening, unclogging and antibacterial properties honey is very popular and is used in many commercial skin care products as well.
Here is how you can make honey a part of your beauty regime to get soft and smooth skin-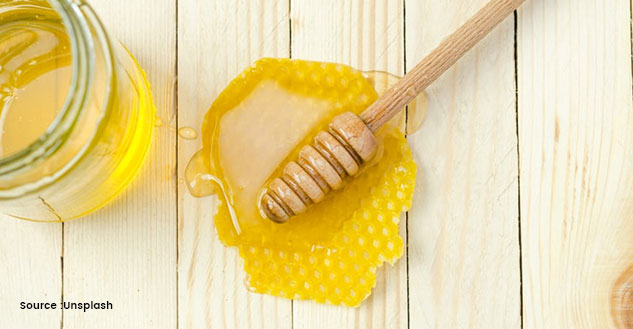 Also Read: Winter Care: Honey Heals Chapped Lips? Here Are 4 Impressive Uses Of Honey
Ingredients
1 tablespoon of Honey
2 tablespoons of plain yogurt
How to use?
Mix both the ingredients well in a bowl.
Apply this mixture evenly on your face with the help of your fingers.
Keep it on for 15 minutes and wash with some cold water.
Read more Articles On Skin Care